Coronavirus Media Mentions and Research by IPR Faculty
Stay up-to-date with latest IPR faculty mentions in the news about COVID-19 and other IPR news related to the coronavirus. The University has been sending out official communications to various groups within the Northwestern community, as well as the entire community. Please continue to refer to official University sources for updates about the situation at Northwestern.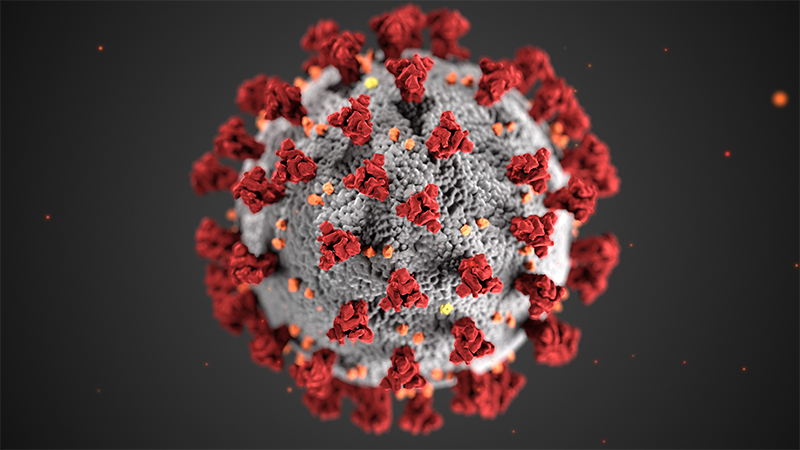 This page was last updated on 3/30/2020 at 10:00 AM CST.
Media Mentions and Opinions
In Scientific American, Charles Manski writes that the prevailing epidemiological models for the coronavirus pandemic do not take economic and ethical concerns into account. March 28, 2020
In conversation with Marketplace about the legislative response to the coronavirus, Matthew Notowidigdo explains the consistent finding that the longer unemployment benefits are available, the longer people will go between jobs. March 27, 2020
A New York Time op-ed cited a Politico essay by Monica Prasad, who notes that this is a dangerous political moment for Democratic presidential candidate Joe Biden. March 27, 2020
Wesley Skogan explained to WBEZ that crime has been lower in Chicago because "the coronavirus crisis is reducing people's exposure to risk, keeping them inside, keeping them out of risky places, keeping them out of bars and restaurants." March 26, 2020
A recent poll shows that older people may have less exposure to the coronavirus. Charles Manski told Reuters that this could be because they tend to have smaller social circles and may be more cautious than younger people. March 26, 2020
In CBS Chicago, Melissa Simon explained that it's normal for new mothers to feel anxious or more depressed and confused because of the coronavirus. She said if you are feeling this way to please reach out for help. March 26, 2020. 
Monica Prasad writes in Politico Magazine that during the coronavirus pandemic, Joe Biden can learn from the historical example of Ronald Reagan, who ran for president in 1980 amid the Iranian hostage crisis. March 25, 2020
Women who are expecting during the coronavirus pandemic are facing a stressful environment, Melissa Simon told the Daily Herald. She encouraged them to reach out to their healthcare provider for support, including from a counselor over video. March 25, 2020
Dean Karlan and Paola Sapienza signed an open letter to Congress urging lawmakers to prioritize individuals and households over corporations in the coronavirus bailout bill. March 24, 2020
Melissa Simon told the Today Show that due to the coronavirus, visits to women giving birth, are restricted, saying at Northwestern Memorial Hospital "we only allow one visitor, and they can't be switched." March 23, 2020
Ben Jones told Marketplace that the coronavirus could hit the service industry hardest. "You can defer the TV, the couch, the home repair, the car, but a lot of the demand that's lost on the service side is lost permanently." March 23, 2020
In the Hill, Jay Shambaugh cites Diane Whitmore Schanzenbach's work showing how SNAP benefits can serve as an economic support for low-income households during times of crisis. March 23, 2020
Lori Ann Post told the Charleston Post and Courier that by ordering takeout during the COVID-19 pandemic Americans can "save the economy … and you'll have really tasty food." March 18, 2020
Michelle Birkett writes in Scientific American that scientists need to be empowered as part of a society-wide collaboration to fight the spread of the coronavirus, including working with policymakers at the local and federal level. March 18, 2020 
Northwestern president Morton Schapiro wrote about leadership during the coronavirus outbreak in the Chicago Tribune, saying "when you are in a crisis, you need to model resilience and empathy." March 17, 2020
Melissa Simon told the Chicago Tribune that for pregnant mothers worried about transmitting coronavirus to newborns, the biggest issue is personal contact and that "as long as you're practicing good hygiene, you'll reduce any chance of transmission."  March 16, 2020
Terri Sabol recommended to the Illinois Newsroom that caregivers of children who are home from school due to the coronavirus should limit screen time, provide structured activity, and break up the day with physical and outdoor activity. March 16, 2020
In a Washington Post op-ed, Dean Karlan and Susan Athey encourage people to help mitigate the economic effects of the coronavirus by donating to food banks and medical charities, and leaving larger-than-usual tips. March 16, 2020
After Fox News' Sean Hannity compared the number of coronavirus deaths to homicides in Chicago, Linda Teplin told the Chicago Tribune that given that given how little is known about the virus, "It's apples and oranges, that's why I think it's not an apt comparison." March 13, 2020 
A New York Times op-ed mentioned policy responses from Diane Whitmore Schanzenbach and Lauren Bauer on how the government can ensure food security during COVID-19 by increasing food purchasing power and expanding SNAP benefits. March 11, 2020 
In USA Today, Héctor Carrillo compared coronavirus to the HIV pandemic, saying "We're seeing an initial emphasis on the need to alter interactions.... We're being asked to alter them fairly rapidly and immediately to reduce the possibilities of transmission." March 12, 2020 
For the Brookings Institution, Diane Whitmore Schanzenbach and Lauren Bauer wrote about how increased funding for SNAP is a key part of any efforts to fight COVID-19 with financial stimulus. March 9, 2020
Rebecca Seligman discussed the process of naming an illness with Vox. She said that calling the coronavirus outbreak a neutral name like Covid-19 can "help temper some of the overracting that people might be doing." February 14, 2020
Photo credit: CDC/ Alissa Eckert, MS; Dan Higgins, MAMS 
Published: March 30, 2020.