The Great Recession: 10 Years Later
IPR faculty research shows America still recovering from economic downturn
Get all our news
The aftershocks of the Great Recession continue to affect Americans' health, education, and wealth, according to IPR faculty research.
In the 10 years since the Lehman Brothers collapse that signaled the start of the Great Recession, the United States has recovered much, if not all, of the ground it lost in terms of jobs, foreclosures, and stock market value.
But research by IPR faculty shows that though the U.S. economy steams ahead, many Americans continue to experience aftershocks of the worst U.S. economic crisis since the Great Depression.
These effects cut across Americans' health, education, fertility, and wealth, and reveal ongoing racial divides. Additionally, it took almost the full decade after the start of the recession for employment to return a pre-recession level, according to a report by IPR director and economist Diane Whitmore Schanzenbach.
"We'd like to think that the recession is over and done," Schanzenbach said. "But our faculty continue to find pernicious and debilitating long-term effects that continue to plague the American people, sapping their opportunities."
EDUCATION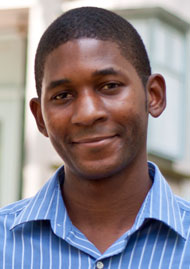 IPR economist Kirabo Jackson and his colleagues examine if spending cuts affect student learning. Their IPR working paper examines how the Great Recession affected the school finances of more than 13,500 public school districts in all 50 states. They discover that cutting per-student spending by 10 percent across all four years of high school reduced students' likelihood of graduating by almost 3 percentage points—and lowered their scores on a national test. The results illustrate how school spending cuts matter, and how the recession's negative effects will be felt for years to come.
"Even though per-pupil spending levels have mostly recovered from the lows of the recession, those cohorts who were in school during the school spending cuts may be indelibly scarred," Jackson said.
Economic conditions before and after the recession also affected who went to college. IPR economist Matthew Notowidigdo found that the housing bubble that preceded the Great Recession masked a decline in manufacturing jobs by creating jobs in construction, real estate, and insurance. These housing-related jobs in booming real estate markets siphoned off those who would have normally gone to two-year or community colleges. Once the bubble burst, however, these young adults did not return to college, hobbling their future earning potential. In a related study, Notowidigdo and his fellow researchers calculated that the Great Recession slowed down recent college attendance by approximately 25 percent.
"A lot of education research focuses on what economists would call direct costs—tuition, textbooks, room and board," Notowidigdo said. "But another important factor is the labor earnings you would have earned. For many potential students, these costs matter and loom large in their decision-making."
HEALTH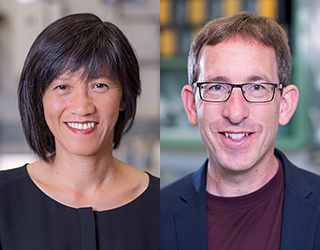 The Great Recession also had a major impact on some Americans' health. IPR health psychologists Edith Chen and Greg Miller conducted a study of 330 African American adolescents in Georgia, finding that the longer adolescents experienced economic hardship, the higher their epigenetic aging. In other words, the teens' cells look "older" than they are chronologically. Youth who spent the most amount of time in economic hardship also reported worse health and had a higher body mass index, as well as higher levels of stress hormones like cortisol.
In related work, Chen and Miller discover that the prevalence of metabolic syndrome—a group of conditions that increase the risk of diabetes, stroke, and heart disease—increased in African American youth whose families were affected by the Great Recession. They measured glucose levels, blood pressure, and waist circumference, discovering that these risk factors varied depending on how the recession affected families' economic status. The prevalence of metabolic syndrome was highest among youth whose families began the recession in poverty and sank even deeper into it after. The results suggest that broader economic forces shape cardiometabolic risk in young African Americans, potentially exacerbating existing disparities.
"This work suggests that recessions might impact not only economic and employment outcomes in individuals, but that it is also important to consider how effects might extend to other important life domains such as health," Chen said.
WEALTH INEQUALITY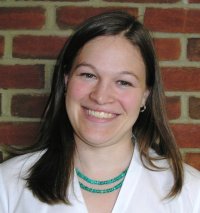 The Great Recession increased racial wealth inequalities, according to research by IPR social demographer Christine Percheski. Percheski and her colleagues use the Survey of Consumer Finances to examine racial differences in several measures of wealth from 2004–16 for families with children. They discover that while the recession had almost no impact on the net worth of the wealthiest white families, it halved the net worth of the wealthiest African American and Hispanic families. Wealth differences were also greater between white families and minority families in 2013 than before the recession, even after considering differences in earnings and demographic characteristics. Because wealth is a strong predictor of health and educational attainment, the findings suggest increases in racial inequality in these domains, as well.
"Our finding that the wealth of black families has declined so much is deeply troubling, and we hope that our research motivates policymakers and voters to consider new ways to address racial inequality," Percheski said.
THE SAFETY NET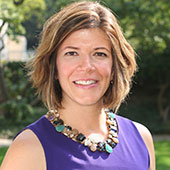 The surge in unemployment during the Great Recession led to greater participation in safety net programs such as the Supplemental Nutrition Assistance Program (SNAP), formerly known as food stamps. Households below the poverty line were largely protected by the safety net, but those with incomes just above it were not, finds IPR Director Diane Whitmore Schanzenbach, an economist. The poorest families who rely on SNAP suffer material hardship even in good economic times, and their situation did not change much due to the recession. However, as the recession took its toll, households whose income put them just above the SNAP eligibility cutoff suffered large increases in material hardship, including food insecurity—meaning family members skipped meals, went hungry, or did not have enough to eat.
The Medicare program was also affected by the Great Recession, according to work by Kellogg healthcare economists and IPR associates David Dranove and Craig Garthwaite, with research assistant professor Christopher Ody. In Health Affairs, they discover that growth in Medicare spending slowed down during the Great Recession by approximately $4 billion. However, only 14 percent of the slowdown in spending from 2009–12 could be attributed to the recession's lingering effects. Medicare was less affected by the economy than private healthcare, since those covered by Medicare were older and less likely to work.
"It is no surprise that as the economy has heated up, so too has healthcare spending," Dranove said. "While the Centers for Medicare and Medicaid Services has tampered down Medicare spending by reducing provider payments, private insurance premiums are again on the rise."
Published: September 27, 2018.