Policing and Violence

Overview
Instances of police use and misuse of force are national news stories, as is the rise in gang violence in cities like Chicago. But what drives groups to violence, and is it possible to intervene and prevent it? IPR researchers have some answers.
Featured Expert(s)
Andrew V. Papachristos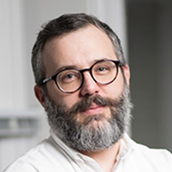 Sociologist Andrew V. Papachristos' research aims to understand how the connected nature of cities affect what we feel, think, and do. His main area of research applies network science to the study of gun violence, police misconduct, illegal gun markets, street gangs, and urban neighborhoods.
Research Roundup