IPR Researchers Review Evanston's Use of Force Policy
N3 Initiative partners with city on report that could lead to greater accountability and transparency in its policing
Get all our news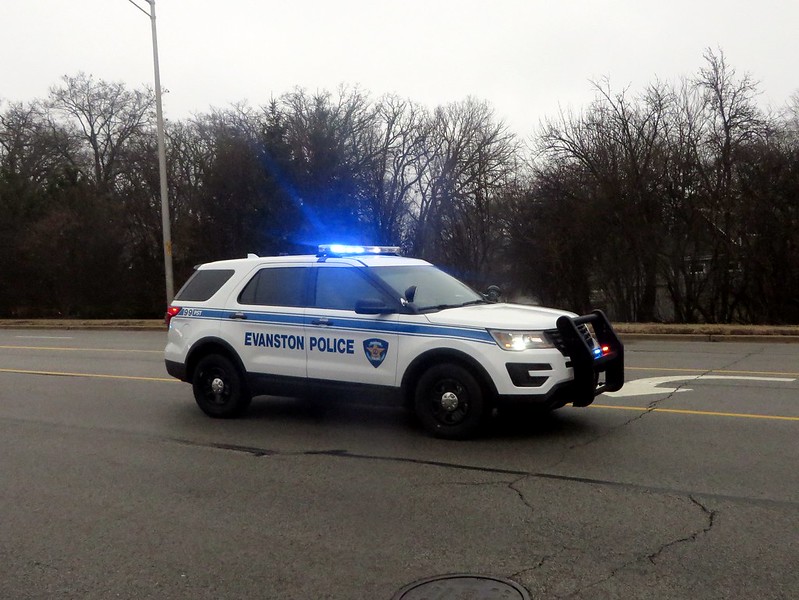 In September, the Northwestern Neighborhood and Network Initiative (N3), housed within IPR, delivered a report to the City of Evanston reviewing its use of force policy and data for its police department. The report was discussed at a city council meeting on September 14, and Evanston's Human Services Committee will review its recommendations on October 5.
"The list is long: Breonna Taylor, George Floyd, Jacob Blake most recently, have raised serious questions about use of force by police departments across this country," Evanston Mayor Stephen Hagerty said during the city council meeting when introducing the report.
Hagerty announced in June that the city would participate in the Obama Foundation's Commit to Action Pledge. The pledge asks communities to review their police departments' use of force policies to help redefine public safety.
IPR sociologist Andrew Papachristos and research professor Soledad McGrath, who direct N3, led the review of the Evanston Police Department's current use of force policy starting in mid-August. Their report offers recommendations to strengthen it, which in turn, could lead to additional reforms aimed at greater equity, transparency, and accountability.
N3's report noted several areas of strength in the current policy, including the EPD's bans on chokeholds, warning shots, and shooting at and from moving vehicles. It also cited provisions regarding an officer's duty to intervene and a general statement on the use of de-escalation techniques.
Recommended actions outlined in the report fell under three best-practice principles including:
Sanctity of life, which reflects a departmental duty to preserve equally the lives of officers and civilians.
Proportionality, where officers only use the level of force necessary, and which emphasizes that policies must promote and prioritize de-escalation.
Accountability and oversight, so that all parties understand what happens if the use of force policy is not followed, outlining processes to ensure transparency in incidents involving use of force.
Read the full N3 report.
Andrew Papachristos is professor of sociology, an IPR fellow, and faculty director of the Northwestern Neighborhood and Network Initiative (N3). Soledad McGrath is an IPR research professor and N3's executive director.
Photo credit: Inventorchris, Flickr.com

Published: September 29, 2020.