Survey Shows Why 2020's 'Election Day' Might Turn into 'Election Week'
Counting a record number of mail-in votes could turn an early Trump lead into an eventual Biden win
Get all our news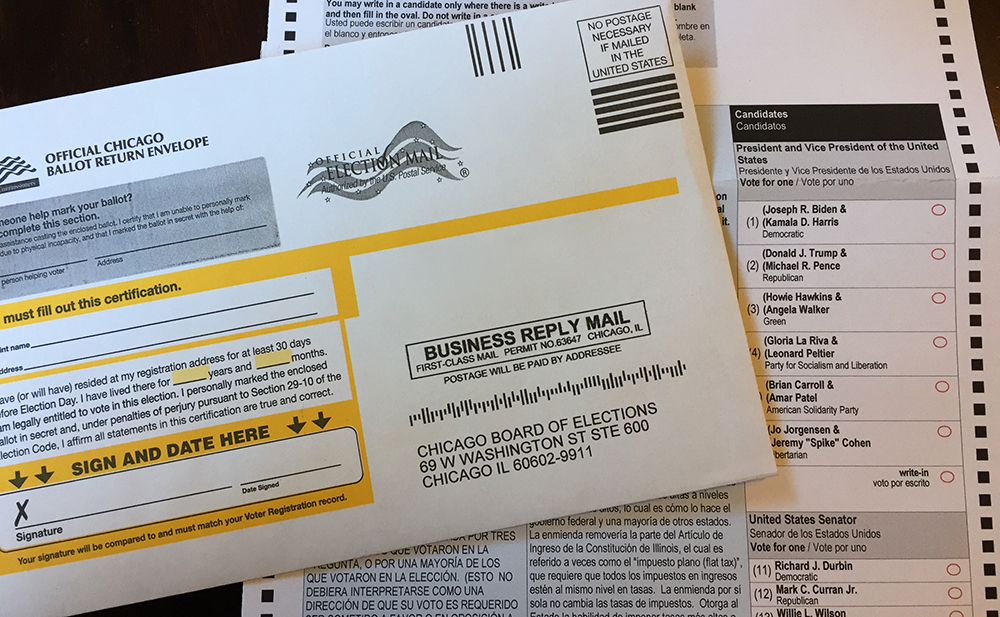 A new survey indicates why Americans might see President Trump ahead at the end of election night on November 3, but then see Biden pull ahead and declared the winner by the end the week.
The researchers, who surveyed more than 20,300 Americans between September 4 and 27, find a substantial increase in the number of those who say they plan to vote using mail-in or absentee ballots. They estimate 82 million voters will cast such ballots in the 2020 U.S. presidential election, or more than six times those that did in 2016. 
They also reveal a deep partisan divide when it comes to preferences for how people plan to vote: 68% of those who favor Trump say they will turn out on Election Day to cast their ballot versus just 23% who favor Biden. But likely voters overall favored Biden by 50% to 40%.
These differences explain why Americans might experience an "Election Week"—instead of an "Election Day"—in November 2020.
"It is thus conceivable that Trump will be winning at the end of the Election Day but will lose once all the votes, including mail-in or absentee, are counted," said IPR political scientist James Druckman, who helped conduct the survey. "If so, it would create a chaotic situation given the Trump campaign has yet to commit to honoring the ultimate winner of the election." Druckman is part of a university consortium between Northwestern, Harvard, Northeastern, and Rutgers running the State of the Nation: A 50-State COVID-19 Survey.
The variation in how states report their election results will be especially consequential as results are tallied in nine states: Alaska, Ohio, Michigan, New Hampshire, Nevada, North Carolina, Pennsylvania, Texas, and Wisconsin. Vote counts in these particular states matter for two reasons: First, they have extremely tight races. Second, they either do not start counting ballots until Election Day or count votes that arrive after it. These states are the ones the researchers think are most likely to shift the final election map to majority blue.
While the researchers underscore that little evidence currently exists to show that any election results have significantly changed because of mail-in voting, the last midterm elections could serve as harbinger of the shift we might see after election day 2020. In days following the 2018 election, Democrats gained 15 seats in the House of Representatives—rising from 26 to 41—due to the counting of mail-in and absentee ballots.
As Americans anxiously prepare for what could be seen as one of the most consequential presidential elections on November 3, the researchers underscore the "onus" of such a drawn-out count on politicians and the media. Media, they suggest, should calibrate Americans' expectations accordingly by acknowledging that the vote totals might swing substantially after election day—very likely from Trump toward Biden. And the researchers call on politicians to protect election integrity by ensuring the smooth functioning of voting systems and refusing to exploit the lag in finalizing counts to undermine the election's legitimacy.
James Druckman is Payson S. Wild Professor of Political Science and IPR associate director and fellow. Previous surveys can be found here. 
Published: October 9, 2020.