Depression Among Young Adults Soars During Pandemic
Thoughts of suicide and self-harm increased 10 times over the rate before COVID-19
Get all our news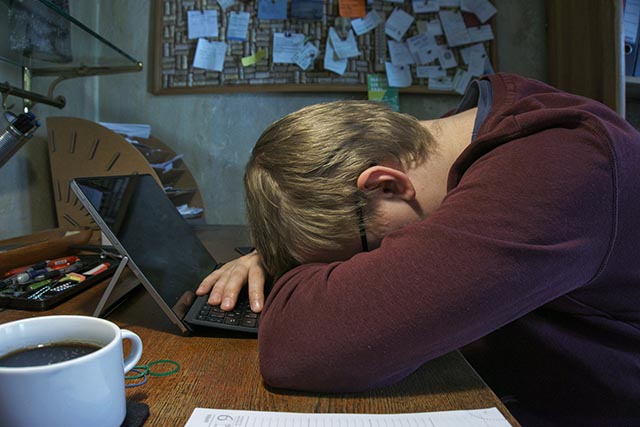 The next administration will face more than the COVID-19 infection in its battle against the pandemic: It will also have to face an unprecedented national mental health emergency.
A new survey of over 8,900 young adults, aged 18–24, across the U.S. finds that they showed higher levels of depression amid the pandemic, no matter their gender, racial or ethnic group, or geographic location. Yet during the campaign, neither candidate fully detailed how he would address the growing crisis.
"In terms of long-term consequences of COVID-19, the mental health of young people may be one of the most important," IPR political James Druckman said. "It is thus quite concerning that it has received so little government attention."
Druckman co-leads the ongoing research into the impact of COVID-19 conducted by a university consortium between Northwestern, Harvard, Northeastern, and Rutgers, which surveyed young Americans four times between May and October 2020.
Nearly half  (47%) of those surveyed described having at least moderate symptoms of depression. More urgently, over a third (37%) reported occasional thoughts that they might be better off dead, or had thoughts of harming themselves—a tenfold increase in the rate prior to the pandemic.
Young adults have been especially hard hit by the pandemic's effects, including school and college closings, having to work from home, pay cuts, job losses, and evictions.
Just over half of the 18–24-year olds reported that their school or college closed, 41% were working from home, 27% received a pay cut, and 26% lost a job.
Young people who were evicted or faced eviction because they couldn't pay their rent or mortgage showed the biggest jumps in symptoms of depression. Those who lost jobs or suffered a pay cut had the next highest spike in symptoms.
Read the complete survey report.
James Druckman is Payson S. Wild Professor of Political Science and IPR associate director and fellow. Previous surveys can be found here. 
Photo credit: TimKvonEnd, pixabay.com
Published: November 12, 2020.