Worried About Having a Baby During the Pandemic?
Research provides cautious optimism about how COVID-19 affects pregnant women and their children
Get all our news
COVID-19 infections are typically mild in young women, and deaths are much more likely in women 65 and over.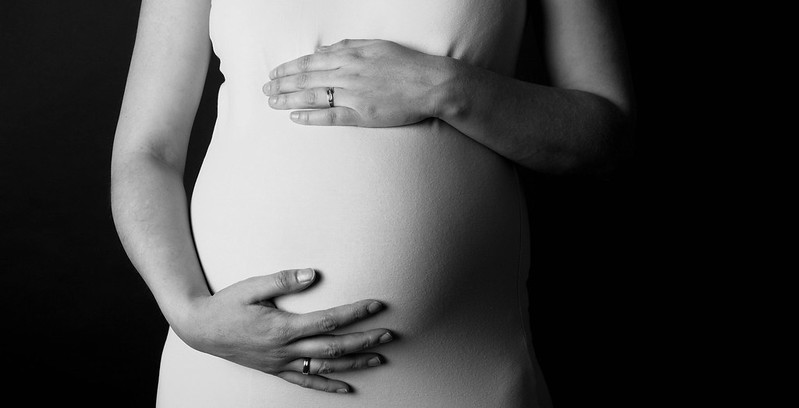 How will the coronavirus affect pregnant women and their babies? What can be learned from the 1918 Spanish Flu pandemic and seasonal influenza? Studies show that if a woman gets the flu during her pregnancy, she may give birth prematurely, and if she got a particularly bad case, effects can linger on the children into adulthood. Will the same be true of COVID-19 during pregnancy?
The evidence for whether a mother's coronavirus infection could similarly impair an infant's development in utero is still ongoing, but IPR economist Hannes Schwandt's timely review of the existing evidence shows reason for cautious optimism.
The rate of reported COVID-19 deaths among pregnant mothers is low, and while infections occur in pregnant mothers, most of them experience mild cases or show no symptoms. Children born to mothers who had COVID-19 while pregnant seem to show no detectable impairments, and typically test negative for the virus.
Yet during the 1918 pandemic, infants and young adults suffered the highest death rates. The majority of women who died were in their child-bearing years, with mortality especially high for pregnant women. For every death at the time, there were many more cases of severe illness, with recorded stillbirths more than doubling. The current landscape could not be more different, as COVID-19 infections are typically mild in young women, and deaths are much more likely in women 65 and over.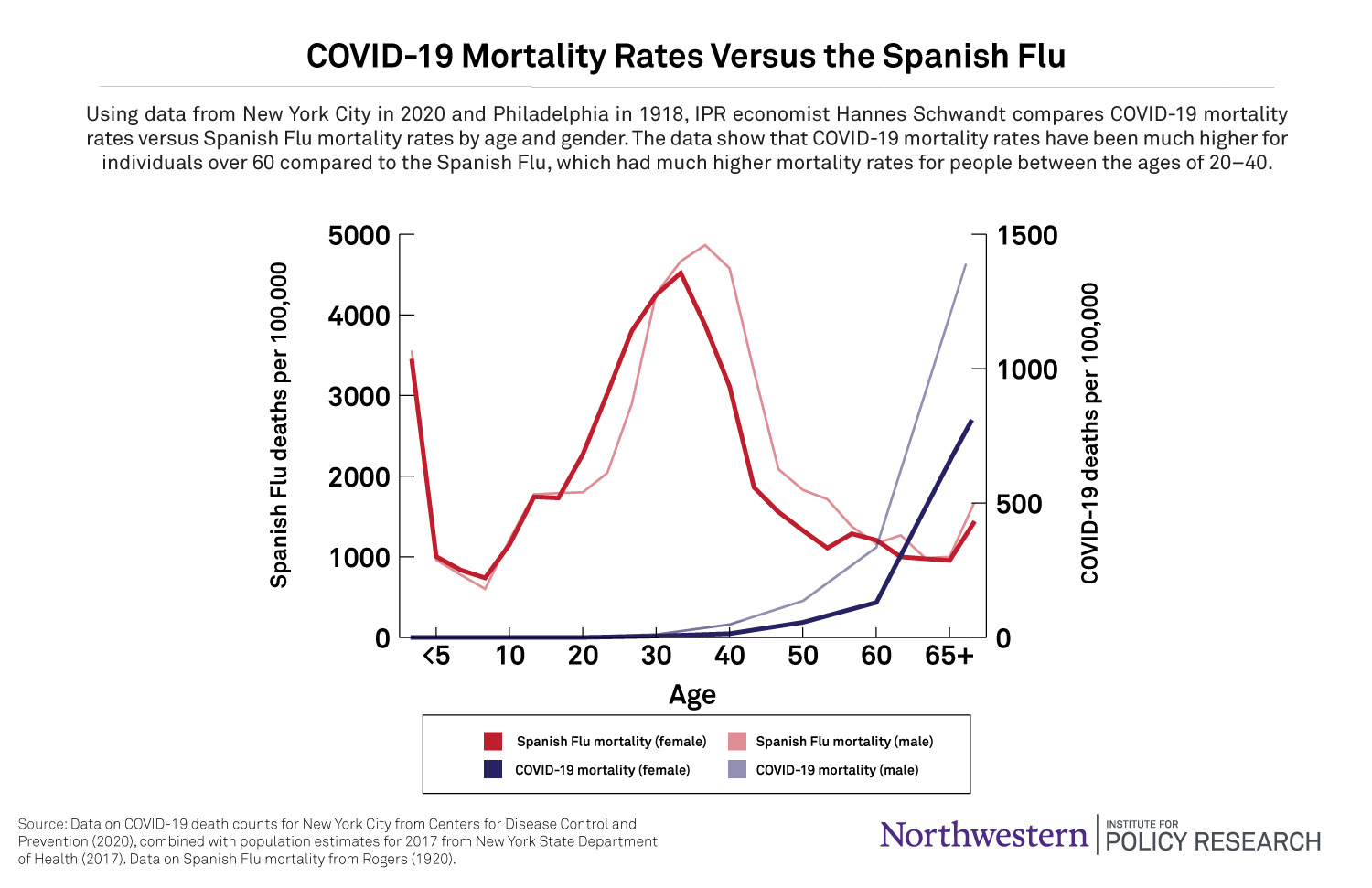 Maternal influenza, or flu, infections activate immune system responses that have been shown to impair fetal development. This does not seem to be happening in the case of COVID-19, but it is still possible that physical or other impairments may appear after birth. Time will also tell if infants exposed to COVID-19 during the first or second trimester will be harmed.
So far, however, the existing evidence allows for hope that pregnant mothers and their children will fare much better than during the last devastating global pandemic at the turn of the 20th century. Such news might allay the worries of soon-to-be-parents and lead to less stressful pregnancies and thus healthier babies.
Read the full IPR Rapid Research Report by Hannes Schwandt here.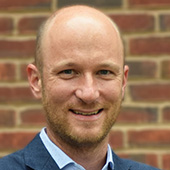 Hannes Schwandt is Assistant Professor of Human Development and Social Policy and an IPR Fellow

Photo credits: Tatiana Vdb, Flickr (top image); H. Schwandt (profile photo)

Published: May 26, 2020.