Food Insecurity

Overview
Food insecurity is a measure that indicates that a household has experienced limited access to adequate food due to a lack of money and other resources. The Supplemental Nutrition Assistance Program (SNAP), formerly known as the Food Stamp Program, is the fundamental safety net for American families, which supported 5 million people in 2014 experiencing food insecurity (the most recent data available). As more and more families experience food insecurity during economic downturns, economists have been examining changes in access to food as well as the short- and long-term effects of programs like SNAP.
Featured Expert(s)
Diane Whitmore Schanzenbach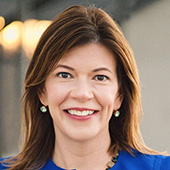 IPR Director Diane Whitmore Schanzenbach is an economist who studies policies aimed at improving the lives of children in poverty, including education, health, and income support policies. Her recent work has focused on tracing the impact of major public policies such as the Food Stamp Program and early childhood education on children's long-term outcomes.
Research Roundup