School Spending
Does School Spending Matter?
The COVID-19 pandemic led to widespread funding shortfalls, closed schools, and learning losses in K-12 schools around the country. While massive federal government packages like the 2020 CARES Act have helped to stem these losses, many school districts are now struggling with budget shortfalls. What does research say about the consequences of school spending cuts on student outcomes?
Featured Expert(s)
Kirabo Jackson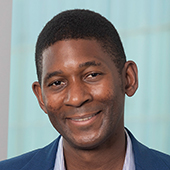 IPR economist Kirabo Jackson, who studies school spending and its impact on the long-term outcomes of students, upends entrenched ideas that money does not matter for schools and shows why it does.
Subscribe to Newsletter
Research Roundup
Does School Spending Matter?
For years, social scientists have examined the causal impact of school spending on K-12 student outcomes, with some influential studies saying that spending more on schools doesn't improve outcomes. However, after examining older and newer research trends on the value of investing more resources in schools, IPR economist Kirabo Jackson
explains
why money does matter for schools.
How Does School Spending Impact Student Outcomes?
In a
meta-analysis
, Jackson and IPR graduate research assistant
Claire Mackevicius
find that when school spending increases by $1,000 (in 2018 dollars) and continues over four years, rates of high school graduation and college enrollment increase. A four-year, $1,000-per-pupil policy  improves test scores and educational attainment 91% of the time—evidence that spending improves student outcomes.
Keep Reading
What are the costs of cutting school spending? Jackson's research shows that average cuts of $1,000 per student lower math and reading scores, raise the Black-White test gap by 6%, and cut college going by nearly 3%.
Can school spending reduce inequality? In comparing the adult outcomes of children in Head Start and public school K–12 programs, Jackson and his colleague find that children in programs with higher levels of spending saw lower poverty and incarceration as adults.
What are the benefits of increased school spending?  Jackson led a study that took a fresh approach to observing long-term effects of school spending by examining changes in K–12 public school spending due to school finance reforms in 28 states. The study shows increased spending led to higher graduation rates, higher wages in adulthood, and a lower likelihood of living in poverty as an adult.
Subscribe
Sign up for email updates on IPR research news and events.