Poverty, Race & Inequality
Poverty, Race, and Inequality
The issues of inequality, poverty, and racism are consistent threads woven throughout IPR faculty research—and have constituted major research themes from the day the Institute first opened its doors. To examine these pernicious problems, faculty researchers cast a wide net, tackling a variety of topics that shed light on gaps in race, socioeconomic status, opportunity, and housing.
A Message From James Rosenbaum, Program Chair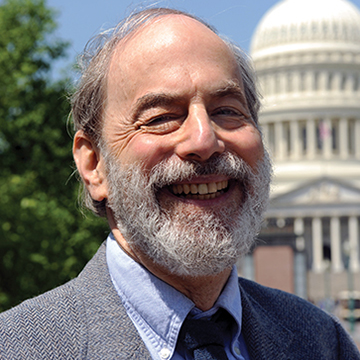 In the program on Race, Poverty, and Inequality, IPR researchers look at various causes of poverty, racism, and inequality and their consequences in the United States, as well as in developing countries around the world. Topics cut across race, education, social status, and more. The researchers' examinations often overlap with other IPR programs, such as Urban Policy, Social Disparities and Health, and Child, Adolescent, and Family Studies.
Working Papers
Recently published articles and working papers in this program area include:
Abhijit Banerjee, Greg Fischer, Dean Karlan, Matt Lowe, and Benjamin Roth. 2022. Does the Invisible Hand Efficiently Guide Entry and Exit? Evidence from a Vegetable Market Experiment in India (WP-22-35).
Dean Karlan, Matt Lowe, Robert Darko Osei, Isaac Osei-Akoto, Benjamin Roth, and Christopher Udry. 2022. Social Protection and Social Distancing During the Pandemic: Mobile Money Transfers in Ghana (WP-22-34).
Jessica Polos, Stephanie Koning, Taylor Hargrove, Kiarri Kershaw, and Thomas McDade. 2022. Structural Racism in School Contexts and Adolescent Depression: Development of New Indices for the National Longitudinal Study of Adolescent to Adult Health and Beyond (WP-22-26).
Faculty Experts
Faculty come from the fields of economics, sociology, communication, African American studies, education and social policy, and others.
There are no upcoming events at this time.