Poverty, Race & Inequality
Poverty, Race, and Inequality
The issues of inequality, poverty, and racism are consistent threads woven throughout IPR faculty research—and have constituted major research themes from the day the Institute first opened its doors. To examine these pernicious problems, faculty researchers cast a wide net, tackling a variety of topics that shed light on gaps in race, socioeconomic status, opportunity, and housing.
A Message From James Rosenbaum, Program Chair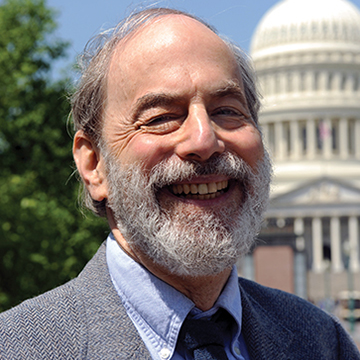 In the program on Race, Poverty, and Inequality, IPR researchers look at various causes of poverty, racism, and inequality and their consequences in the United States, as well as in developing countries around the world. Topics cut across race, education, social status, and more. The researchers' examinations often overlap with other IPR programs, such as Urban Policy, Social Disparities and Health, and Child, Adolescent, and Family Studies.
Working Papers
Recently published articles and working papers in this program area include:
James Druckman, Robin Bayes, and Alauna Safarpour. 2021. Studying Science Inequities: How to Use Surveys to Study Diverse Populations (WP-21-39).
Hannes Schwandt, Janet Currie, Marlies Bär, James Banks, Paola Bertoli, Aline Bütikofer, Sarah Cattan, Beatrice Chao, et al.. 2021. Inequality in Mortality between Black and White Americans by Age, Place, and Cause, and in Comparison to Europe, 1990-2018 (WP-21-38).
Seema Jayachandran. 2021. How Economic Development Influences the Environment (WP-21-37).
Faculty Experts
Faculty come from the fields of economics, sociology, communication, African American studies, education and social policy, and others.
Benjamin Jones, Gordon and Llura Gund Family Professor of Entrepreneurship, Professor of Strategy, and IPR Associate 
Sylvia Perry, Associate Professor of Psychology and IPR Fellow