Poverty & Income Inequality
Poverty and Income Inequality
The Social Safety Net in the Wake of COVID-19
The COVID-19 crisis has led to spiking unemployment rates, disproportionately impacting low-income families and increasing food insecurity and use of food banks. In an IPR working paper, IPR economist Diane Whitmore Schanzenbach and her colleagues explore why there remains so much need in the United States despite strong policy responses from the government, including the Families First Coronavirus Act and the Coronavirus Aid, Relief, and Economic Security (CARES) Act. They find that relief efforts, including unemployment insurance (UI) and the new Pandemic Unemployment Assistance (PUA) payments, increased Supplemental Nutrition Assistance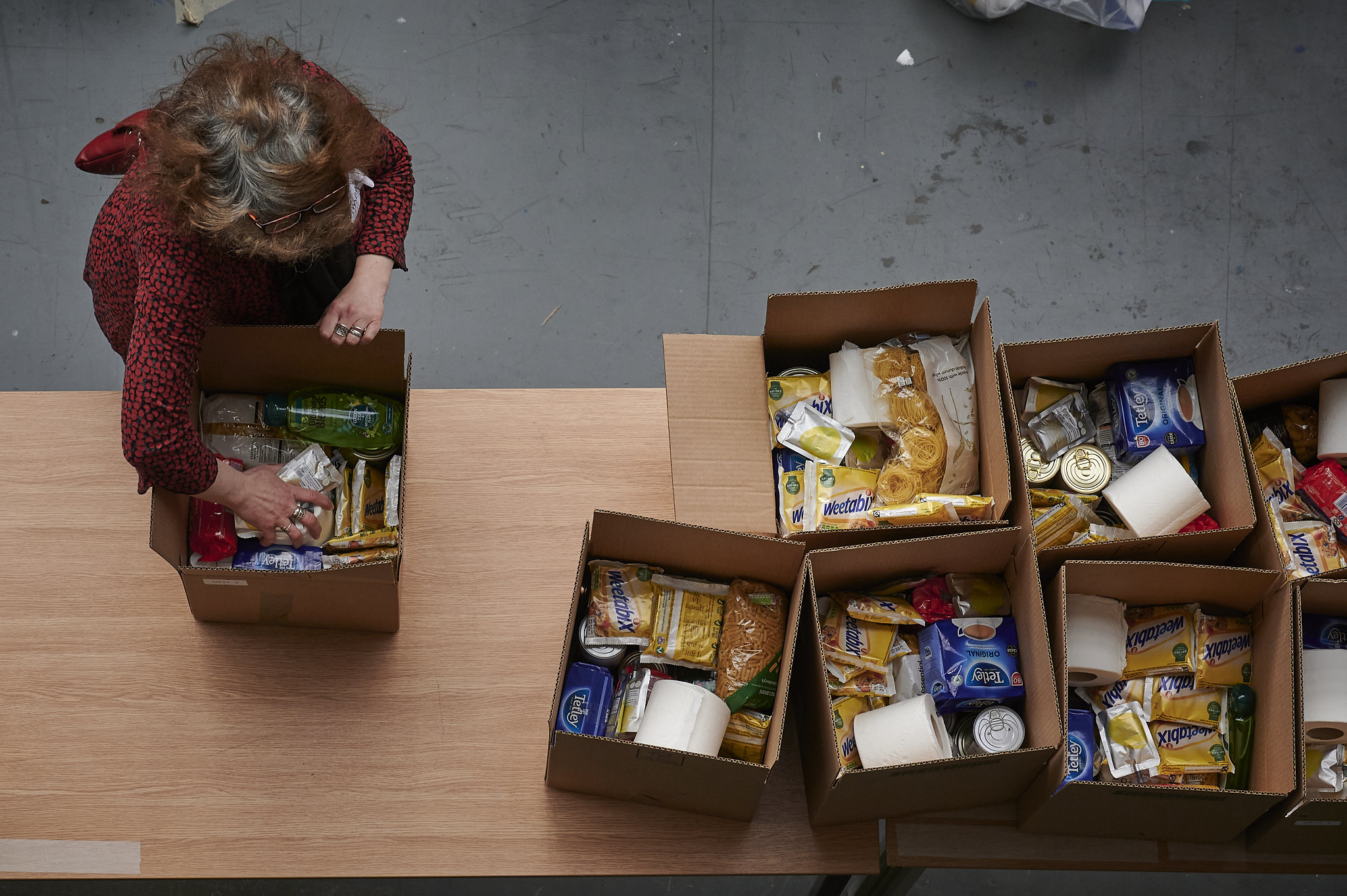 Program (SNAP) payments, and the one-time Economic Impact Payments (EIP), reduced hardship, but have fallen short on several dimensions. First, outside of UI, payments made to low-income families have been relatively modest, averaging $30-$40 per week. Second, many relief payments were delayed due to difficulties states faced in implementing the $600 boost to UI, setting up new programs, and processing unprecedented numbers of claims. Third, there are important gaps in coverage. For example, at least 14% of those under the poverty level who lose their jobs are likely to be ineligible for any unemployment benefits. Schanzenbach is the Margaret Walker Alexander Professor and IPR director.
Food Insecurity Amid the Pandemic
Schanzenbach continues to study the impact of food insecurity on Americans during the pandemic and beyond. One of the nation's foremost experts on the food safety net, she has analyzed data from the COVID Impact Survey and the Census Bureau's Household Pulse Survey (CHHPS) in six IPR rapid research reports since spring 2020. In a June 2020 report, Schanzenbach and then-research assistant Abigail Pitts estimated that food insecurity had doubled and tripled in households with children from April 23–May 19, 2020. They found that 23% of households overall experienced food insecurity. Schanzenbach and Pitts' subsequent reports revealed ongoing and elevated rates of food insecurity. They also uncovered that Black and Hispanic households with children remained much more likely to experience food hardships than were White households with children. Important disparities across racial and ethnic groups also included current employment status as well as people's expectations about future income losses and the ability to afford necessities.

New App Visualizes Food Insecurity

Schanzenbach has worked to convey the severity of the ongoing crisis and has also testified about it in April 2021 before the House Rules Committee. Additionally, she and former undergraduate researcher Natalie Tomeh (B.A. 2021) created an app that allows users to easily access food insecurity rates and other information for each U.S. state. The app creates visualizations for seven key indicators:

food insecurity,

employment,

housing,

expectations about the future,

mental health,

finances, and

children's education.
Using data from CHHPS, the app also can sort by household types, such as those with or without children, as well as racial and ethnic groups.