Politics, Institutions & Public Policy
Politics, Institutions, and Public Policy
This broad multidisciplinary program traces how social, political, and institutional dynamics shape and constrain national policymaking in the United States and in comparison with other countries. Experts in political identity, public opinion, inequality, political parties, media, gender, and many others come together to debate and study political processes and institutions and their participants.
A Message From Daniel Galvin, Program Chair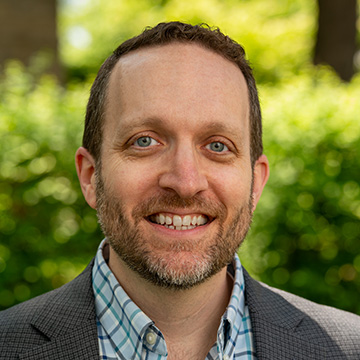 From the partisan divide on COVID-19 to systemic racial injustices to impediments to democratic participation, political institutions are being tested like never before. IPR faculty examine how political, social, and economic dynamics affect institutional operations and decision-making processes in the United States. Researchers analyze the interplay between political institutions, political behavior, and public policies.
Working Papers
Recently published articles and working papers in this program area include:
Vladimir Atanasov, Natalia Barreto Cham, Jeffrey Whittle, John Meurer, Benjamin Weston, Qian (Eric) Luo, Andy Yuan, Lorenzo Franchi, Ruohao Zhang, and Bernard Black. 2023. Selection Effects and COVID-19 Mortality Risk After Pfizer vs. Moderna Vaccination: Evidence from Linked Mortality and Vaccination Records (WP-23-02).
Mary McGrath. 2023. Collaboration Induces Debt-Motivated Altruism (WP-23-01).
Susan Athey, Dean Karlan, Emil Palikot, and Yuan Yuan. 2022. Smiles in Profiles: Improving Fairness and Efficiency Using Estimates of User Preferences in Online Marketplaces (WP-22-53).
Faculty Experts
Representing the fields of political science, economics, social policy, psychology, and sociology, faculty delve into the worlds of politics, institutions, and policymaking.
Pablo Boczkowski, Hamad Bin Khalifa Al-Thani Professor of Communication Studies and IPR Associate; Founder and Director of the Center for Latinx Digital Media
Raj Chetty, the William A. Ackman Professor of Public Economics and Director of Opportunity Insights at Harvard University