Politics, Institutions & Public Policy
Politics, Institutions, and Public Policy
This broad multidisciplinary program traces how social, political, and institutional dynamics shape and constrain national policymaking in the United States and in comparison with other countries. Experts in political identity, public opinion, inequality, political parties, media, gender, and many others come together to debate and study political processes and institutions and their participants.
A Message From Daniel Galvin, Program Chair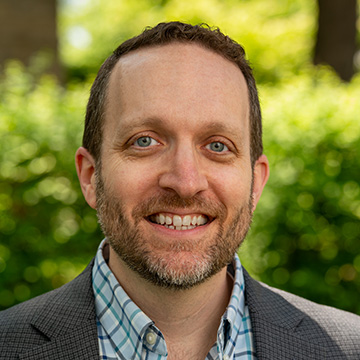 From the partisan divide on COVID-19 to systemic racial injustices to impediments to democratic participation, political institutions are being tested like never before. IPR faculty examine how political, social, and economic dynamics affect institutional operations and decision-making processes in the United States. Researchers analyze the interplay between political institutions, political behavior, and public policies.
Faculty Experts
Representing the fields of political science, economics, social policy, psychology, and sociology, faculty delve into the worlds of politics, institutions, and policymaking.
Stephanie Edgerly, Professor of Journalism and Associate Dean of Research, Medill and IPR Associate
Laurel Harbridge-Yong, Associate Professor of Political Science and IPR Fellow
Erik Nisbet, the Owen L. Coon Endowed Professor of Policy Analysis and Communication and IPR Associate
Moderated by James Druckman, Payson S. Wilde Professor of Political Science and IPR Fellow
Richard Reeves, the John C. and Nancy D. Whitehead Chair, Senior Fellow in Economic Studies, and Director of the Future of the Middle Class Initiative, Brookings Institution will give a special lecture detailing the struggle of the modern male.