Politics, Institutions & Public Policy
Politics, Institutions, and Public Policy
This broad multidisciplinary program traces how social, political, and institutional dynamics shape and constrain national policymaking in the United States and in comparison with other countries. Experts in political identity, public opinion, inequality, political parties, media, gender, and many others come together to debate and study political processes and institutions and their participants.
A Message From Daniel Galvin, Program Chair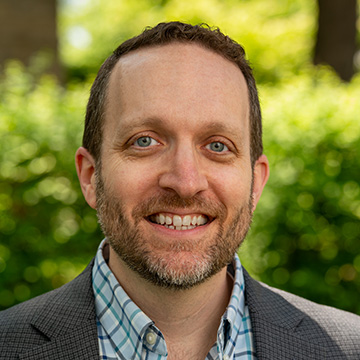 From the partisan divide on COVID-19 to systemic racial injustices to impediments to democratic participation, political institutions are being tested like never before. IPR faculty examine how political, social, and economic dynamics affect institutional operations and decision-making processes in the United States. Researchers analyze the interplay between political institutions, political behavior, and public policies.
Faculty Experts
Representing the fields of political science, economics, social policy, psychology, and sociology, faculty delve into the worlds of politics, institutions, and policymaking.
2022 Chicago Area Social and Political Behavior (CAB) Workshop

Friday, May 6, 2022
Guild Lounge, Scott Hall
601 University Place
Evanston Campus
Plans are for the workshop to be held in person, and we will be following Northwestern University's COVID-19 safety protocols for events.

Please RSVP by Tuesday, April 26. (Registration link coming soon.)

TENTATIVE SCHEDULE
2022 CAB schedule
Time
Speaker / Event
10:00 – 10:05 a.m.
Welcome by James Druckman, Northwestern University and Institute for Policy Research (IPR)
10:05 – 11:05 a.m.

TBA

by Adam Berinsky and David Rand, Massachusetts Institute of Technology
11:05 – 11:30 a.m.
Break
11:30 a.m. – 12:30 p.m.

TBA

by Tabitha Bonilla, Northwestern University and IPR
12:30 – 1:45 p.m.

Mentoring Lunch

1:45 – 2:15 p.m.

Junior Scholar Poster Session

2:15 – 3:15 p.m.

TBA

by Jake Bowers, University of Illinois, Urbana-Champaign
3:15 – 3:45 p.m.

Break

3:45 – 4:45 p.m.

TBA by Sue Stokes, University of Chicago

5:30 – 7:30 p.m.

Dinner
The 2021 Chicago Area Behavior Workshop is sponsored by Northwestern's Political Science Department, Institute for Policy Research, the Weinberg College of Arts and Sciences, and NORC's AmeriSpeak®Panel. 
 
Eli Finkel, Professor of Psychology and Management and Organizations and IPR Associate
Chloe Thurston, Assistant Professor of Political Science and IPR Fellow