Child, Adolescent & Family Studies
Child, Adolescent, and Family Studies
The wellbeing of families and children is affected not just by what happens at home and work, in classrooms, and on playgrounds, but also by broader forces, such as federal and state policies and programs. IPR faculty in this area study how social, economic, and governmental contexts intertwine to affect family dynamics and outcomes—in particular, those of children and young adults.
A Message From Mesmin Destin, Program Chair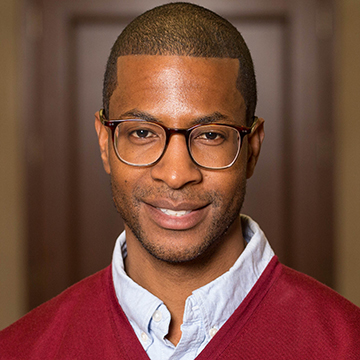 This interdisciplinary program combines the interests of IPR faculty studying how social programs, policies, and contexts affect the lives of families and children. Drawing from the fields of human development and social policy, psychology, sociology, economics, and law, many faculty share common interests with scholars in IPR programs on Poverty, Race, and Inequality; Social Disparities and Health; and Education Policy—particularly in assessing the impact of public policies on America's poor.
Working Papers
Recently published articles and working papers in this program area include:
Marika Cabral, Bokyung Kim, Maya Rossin-Slater, Molly Schnell, and Hannes Schwandt. 2020. Trauma at School: The Impacts of Shootings on Students' Human Capital and Economic Outcomes (WP-20-58).
David Autor, David Figlio, Krzysztof Karbownik, Jeffrey Roth, and Melanie Wasserman. 2020. Males at the Tails: How Socioeconomic Status Shapes the Gender Gap (WP-20-22).
Francisco Gallego, Ofer Malamud, and Cristian Pop-Eleches . 2020. Parental Monitoring and Children's Internet Use: The Role of Information, Control, and Cues (WP-20-19).
Faculty Experts
Faculty come from the fields of economics, sociology, communication, African American studies, education and social policy, and others.
Ofer Malamud, Associate Professor of Human Development and Social Policy and IPR Fellow