Child, Adolescent & Family Studies
Child, Adolescent, and Family Studies
The wellbeing of families and children is affected not just by what happens at home and work, in classrooms, and on playgrounds, but also by broader forces, such as federal and state policies and programs. IPR faculty in this area study how social, economic, and governmental contexts intertwine to affect family dynamics and outcomes—in particular, those of children and young adults.
A Message From Mesmin Destin, Program Chair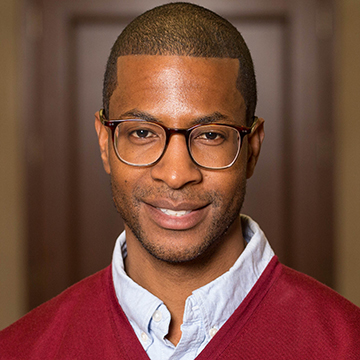 This interdisciplinary program combines the interests of IPR faculty studying how social programs, policies, and contexts affect the lives of families and children. Drawing from the fields of human development and social policy, psychology, sociology, economics, and law, many faculty share common interests with scholars in IPR programs on Poverty, Race, and Inequality; Social Disparities and Health; and Education Policy—particularly in assessing the impact of public policies on America's poor.
Working Papers
Recently published articles and working papers in this program area include:
Jessica Polos, Stephanie Koning, Taylor Hargrove, Kiarri Kershaw, and Thomas McDade. 2022. Structural Racism in School Contexts and Adolescent Depression: Development of New Indices for the National Longitudinal Study of Adolescent to Adult Health and Beyond (WP-22-26).
Miranda Bridgwater, Mallory Klaunig, Emily Petti, Pamela Rakhshan Rouhakhtar, Arielle Ered, Franchesca Kuhney, Alison Boos, Nicole Andorko, Lauren Ellman, Vijay Mittal, and Jason Schiffman. 2022. The Influence of Psychotic-Like Experiences on Intent to Seek Treatment: Findings From a Multisite Community Survey of Mental Health Experiences (WP-22-24).
Rebecca Dizon-Ross and Seema Jayachandran. 2022. Dads and Daughters: Disentangling Altruism and Investment Motives for Spending on Children (WP-22-16).
Faculty Experts
Faculty come from the fields of economics, sociology, communication, African American studies, education and social policy, and others.
Yang Qu, Assistant Professor of Human Development and Social Policy and IPR Associate
Hannes Schwandt, Associate Professor of Human Development and Social Policy and IPR Fellow