Education Policy
How do smaller classes and better teachers affect student achievement and outcomes? Does having a college education mean that a person will live longer and in better health? Which education interventions are most effective in terms of costs and achievement? These are just some of the issues that IPR education policy researchers address in their quest to create a larger pool of rigorous research and policy-relevant solutions for the pressing problems in education faced by teachers, students, parents, taxpayers, and policymakers.
A Message From Jonathan Guryan, Program Chair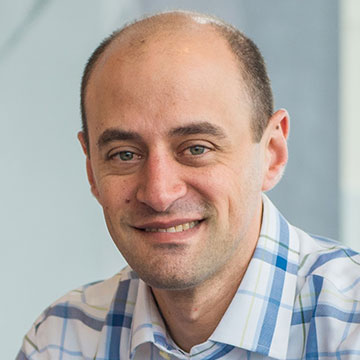 Struggling schools, declining school funding, persistent achievement gaps, and recruiting and retaining effective teachers are just a few of the critical issues that school districts across the nation face every day. More rigorous research is needed to understand the issues facing schools and educators and to create effective solutions to address them. IPR's Education Policy program groups fellows from a variety of disciplines and aligns with others, including those on Quantitative Methods.
Working Papers
Recently published articles and working papers in this program area include:
Craig Garthwaite, Jordan Keener, Matthew Notowidigdo, and Nicole Ozminkowski. 2020. Who Profits From Amateurism? Rent-Sharing in Modern College Sports (WP-20-42).
Jonathan Guryan, Sandra Christenson, Ashley Cureton, Ijun Lai, Jens Ludwig, Catherine Schwarz, Emma Shirey, and Mary Clair Turner. 2020. The Effect of Mentoring on School Attendance and Academic Outcomes: A Randomized Evaluation of the Check & Connect Program (WP-20-40).
David Autor, David Figlio, Krzysztof Karbownik, Jeffrey Roth, and Melanie Wasserman. 2020. Males at the Tails: How Socioeconomic Status Shapes the Gender Gap (WP-20-22).
Faculty Experts
Faculty consider issues associated with education from different vantage points that include economics, sociology, psychology, biomedical sciences, and quantitative research methods.
by James Rosenbaum, Professor of Education and Social Policy, and of Sociology (by courtesy), and IPR Fellow; and Ashley Uphoff, IPR Research Study Coordinator