Education Policy
What are the effects of increasing private school choice vouchers on public school students? What is the role of social-emotional development in students' lives? How do high school counselors work and understand their role? Which education interventions are most effective in terms of costs and achievement? These are just some of the issues that IPR education policy researchers address in their quest to create a larger pool of rigorous research and policy-relevant solutions for the pressing problems in education faced by teachers, students, parents, taxpayers, and policymakers.
A Message From Jonathan Guryan, Program Chair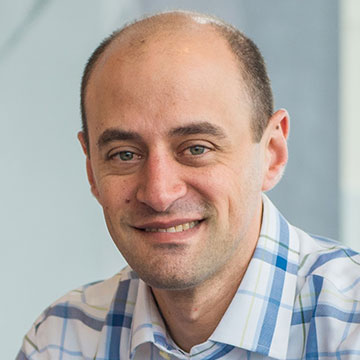 Struggling schools, declining school funding, persistent achievement gaps, and recruiting and retaining effective teachers are just a few of the critical issues that school districts across the nation face every day. More rigorous research is needed to understand the issues facing schools and educators and to create effective solutions to address them. IPR's Education Policy program groups fellows from a variety of disciplines and aligns with others, including those on Quantitative Methods.
Working Papers
Recently published articles and working papers in this program area include:
Diether Beuermann, Nicolas Bottan, Bridget Hoffmann, Kirabo Jackson, and Diego Vera-Cossio. 2021. Does Education Prevent Job Loss During Downturns? Evidence from Exogenous School Assignments and COVID-19 in Barbados (WP-21-40).
Jesse Rothstein and Diane Whitmore Schanzenbach. 2021. Does Money Still Matter? Attainment and Earnings Effects of Post-1990 School Finance Reforms (WP-21-36).
Michelle Shumate, Shaun Dougherty, Joshua-Paul Miles, Anne-Marie Boyer, Rong Wang, Zachary Gibson, and Katherine Cooper. 2021. Network Effectiveness in Context (WP-21-35).
Faculty Experts
Faculty consider issues associated with education from different vantage points that include economics, sociology, psychology, biomedical sciences, and quantitative research methods.
Benjamin Jones, Gordon and Llura Gund Family Professor of Entrepreneurship, Professor of Strategy, and IPR Associate 
Jonathan Guryan, Lawyer Taylor Professor of Education and Social Policy and IPR Fellow
Ofer Malamud, Associate Professor of Human Development and Social Policy and IPR Fellow