Social Disparities & Health
Social Disparities and Health
A pressing policy problem in the United States and other countries is the extraordinary pattern of inequality in the health of children and adults. These health disparities are widespread and not easily explained. Faculty in IPR's Cells to Society (C2S): The Center on Social Disparities and Health are forging new paths to create better understanding of, and improvement in, human health and social outcomes. They recognize that such an effort requires complex modeling of the interplay between biological processes and environmental influences. To this end, they coalesce around the Center's mission to:
bring together the social, life, and biomedical sciences to understand the origins, consequences, and policy solutions for contemporary health inequalities in the United States; and 
examine how broad social, race/ethnic, and economic disparities "get under the skin" and affect human development and physical health.
A Message from Thomas McDade, Program Chair and C2S Director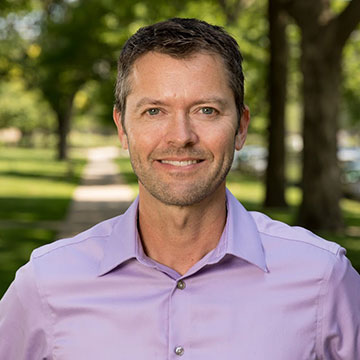 The Center on Social Disparities and Health continues to expand its scope of activities to understand how social, economic, and cultural contexts affect physical and mental health, as well as cognitive achievement, at the population level. Faculty research overlaps with other IPR program areas including Child, Adolescent, and Family Studies; Policy, Race, and Inequality; and Education Policy.
Working Papers
Recently published articles and working papers in this program area include:
N. Meltem Daysal, Hui Ding, Maya Rossin-Slater, and Hannes Schwandt. 2021. Germs in the Family: The Long-Term Consequences of Intra-Household Endemic Respiratory Disease Spread (WP-21-53).
Nathan Baker, Gharad Bryan, Dean Karlan, Angela Ofori-Atta, and Christopher Udry. 2021. Mental Health Therapy as a Core Strategy for Increasing Human Capital: Evidence from Ghana (WP-21-47).
Hannes Schwandt, Janet Currie, Marlies Bär, James Banks, Paola Bertoli, Aline Bütikofer, Sarah Cattan, Beatrice Chao, et al.. 2021. Inequality in Mortality between Black and White Americans by Age, Place, and Cause, and in Comparison to Europe, 1990-2018 (WP-21-38).
Faculty Experts
Faculty come from the fields of anthropology, sociology, psychology, biomedical sciences, pediatrics, and preventive medicine, in addition to other social science and medical fields.
The Summer Institute in Biological and Social Sciences, or SIBASS, will take place from June 6–10 at Northwestern University. Led by IPR faculty with support from the Russell Sage Foundation, the workshop includes interdisciplinary lectures and hands-on exercises in integrating human biology measures into studies of just a few dozen participants up to nationally representative studies with thousands of participants. 
Postdoctoral fellows and junior faculty must apply by January 28, 2022. More information is available on the Russell Sage Foundation website here. Please note: Applications must be submitted via the Russell Sage Foundation online application portal.