Avoiding Tap Water Can Increase Chances of Experiencing Food Insecurity
IPR researchers highlight the connection between water and food insecurity
Get all our news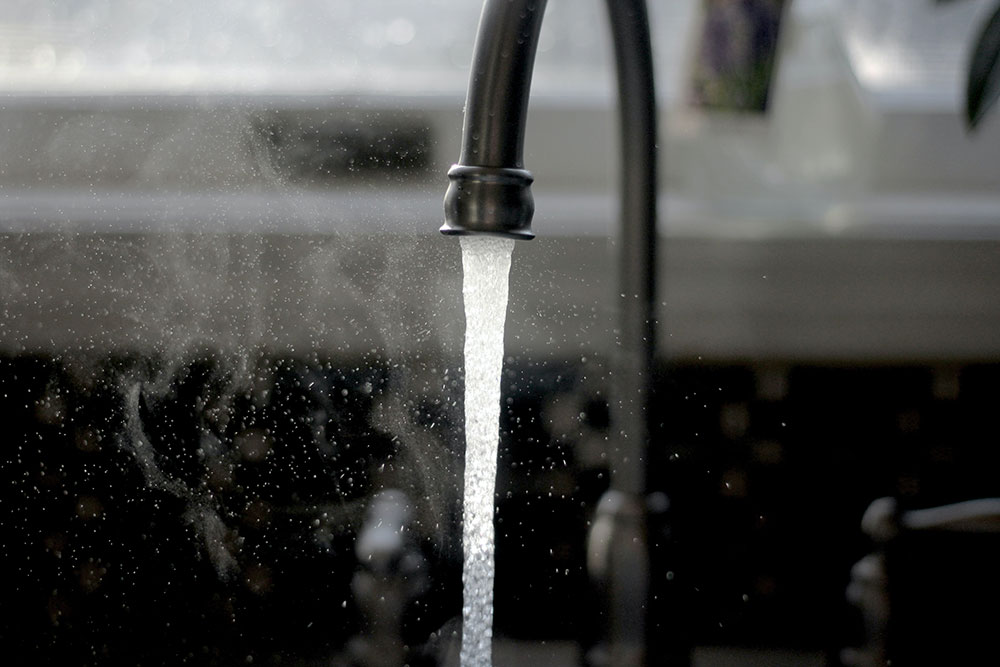 Many Americans take tap water for granted. Water bills are often less expensive compared to people's other bills, and tap water has been a part of most Americans' lives since they were born. For nearly 61 million Americans, however, tap water is either unavailable or untrusted.
New research by Asher Rosinger of Penn State University, IPR research associate Hilary Bethancourt, and IPR anthropologist Sera Young shows for the first time that avoiding tap water is associated with a 20% to 30% increased likelihood of experiencing food insecurity in the United States. Their findings were published in the Journal of Academy of Nutrition and Dietetics.
The researchers wanted to examine whether those experiencing water insecurity—the lack of reliable access to a sufficient amount of safe water—were more likely to experience food insecurity—the inability to reliably acquire the food one needs due to limited resources. They utilized nationally representative data on tap water avoidance, which has been shown in previous research to be a reliable substitute measure, or proxy, for water insecurity, to better understand the relationship between water insecurity and food insecurity in the United States.
"In the United States, policymakers and the general public often assume that people in our nation have plenty of water to drink, but over the last eight to 10 years, it has become increasingly clear that is not the case. Further, the reach of water problems may extend beyond water itself; clean water is also critical for nutrition," said Rosinger, who led the study.
"Crises like the one in Flint, Michigan, have shown that some people's water is not safe," he continued. "Meanwhile, news coverage of the Flint crisis led to increased awareness and surveillance of water problems in other communities as well as an increase in tap water avoidance for people who may have safe tap water."
Using data from more than 31,000 adults who participated in the nationally representative National Health and Nutrition Examination Survey, the researchers ran multiple analyses to examine the relationship between tap water avoidance and food insecurity. They used tap water avoidance as a proxy for water insecurity in three different ways. They analyzed data from people who reported that they avoid tap water in all circumstances, people who drank no tap water on the day they were surveyed, and people who drank only bottled water on the day they were surveyed.
People who avoided tap water had a 20% to 30% higher likelihood of suffering food insecurity. These results held true throughout the study, from 2005 until 2018. Additionally, the researchers observed an increase in food insecurity for people who avoided their tap water following the crisis in Flint, Michigan.
"Tap water avoidance and, therefore, water insecurity are intertwined with food insecurity, no matter how you slice the data," explained Young. "Not only do we see that food insecurity is increasing over the years in the United States, we also see that people who avoid tap water have consistently higher levels of food insecurity. This has important implications for public health nutrition policy and practice—if we care about food insecurity, we need to care about water insecurity."
Sera Young is associate professor of anthropology and global health and an IPR fellow. Hilary Bethancourt is a research associate in anthropology and at IPR.
Read the entire story on Penn State's website.
Photo credit: Unsplash

Published: August 2, 2022.