Accountability in Education
Accountability in Education
Are All Head Start Programs Created Equal?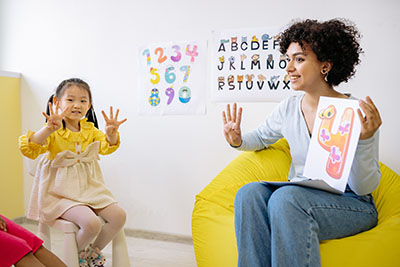 Head Start is the nation's largest publicly funded preschool program for low-income children, but are all programs equal? In American Educational Research Journal, IPR developmental psychologist Terri Sabol and her colleagues examine the extent to which classroom quality varies within a Head Start center and how average center quality and variation within centers relates to children's outcomes. Federal and tantamount systems that monitor structural and process quality in Head Start typically assess a subset of classrooms in a center to evaluate the whole center, based on the assumption that classroom quality within the same center does not vary. Using the Head Start Family and Child Experiences Survey (FACES) conducted in 2006 and 2009, the researchers looked at 75 agencies, 196 centers, 596 classrooms, and 4,130 children to explore several measures of classroom quality and children's outcomes. The researchers show that one-third to one-half of variation in quality of classrooms was due to differences between individual classrooms within a center and that 37% of centers would receive different accountability scores depending on the selected classroom. When comparing classrooms within the same center, they find that instructional support, or a teachers' ability to give feedback and encourage critical thinking, was related to children's preliteracy, language, and social skills. The results reveal that there is variation in Head Start classroom quality within centers that is not being measured accurately within accountability systems. Future work should identify how many classrooms must be measured to accurately represent a center or consider creating new accountability systems to take classroom differences into account. 
Measuring Children's Experiences in the Classroom
Most early childcare and education programs in the United States receive a performance rating from the Quality Rating and Improvement Systems (QRIS). Currently, it measures classroom-level factors, such as staff qualifications and child-to-teacher ratio, creating an average quality rating and reflecting the average child's experience. The system is designed to assess, monitor, and improve programs, but in Policy Insights from the Behavioral and Brain Sciences, Sabol proposes the system also needs to incorporate individual children's experiences. This measure would include individual children's own engagement, interactions, and relationships in the classroom to move beyond the assumption that all children have similar experiences within the same classroom. For example, children can have varying experiences based on their engagement, temperament, and demographic factors, such as gender and race, but Sabol says these experiences are rarely measured. While collecting data on individual children's experiences is time-consuming and expensive, Sabol presents evidence on recent advances in technology and statistics that allow researchers to study variation in early childcare and education environments. For instance, new software helps researchers automatically code children's engagements and removes the need for highly trained coders. Since the QRIS is controlled at the local level, Sabol suggests state and local administrators partner with researchers to test innovative approaches to measuring children's experiences. Improving the QRIS can promote equity in education and ensure all children have an equal opportunity to thrive in early learning environments.
Relations with Parents in the Era of Test-Based Accountability

The era of test-based accountability has placed pressure on urban schools. In a study published in Urban Education, IPR sociologist Simone Ispa-Landa and Jordan Conwell of the University of Wisconsin-Madison analyze Chicago Public School principals' relationships with parents. They conducted an analysis of 166 interviews done by education professor and IPR associate James Spillane and IPR faculty adjunct Michelle Reininger between 2009 and 2012 from a longitudinal study of 26 Chicago Public School principals. All of the principals were new to their position. Nine of the principals identified as White, eight as Black, eight as Latinx, and one as multiracial. The questions focused on principals' relationships with school stakeholders, including parents, whom they frequently discussed in relation to students' test scores. The researchers find that boosting test scores was central to the principals' conception of urban school leadership and that the pressure to raise scores were visible in CPS principals' self-reported views of and relations with parents. Some principals pursued strategies of banning parents from involvement in academic matters, seeking to disconnect home and school by isolating students from their homes, while others thought schools would have better test scores if parents were more involved in their children's education. The researchers write that thinking of "principals in urban schools as street-level bureaucrats and parents as clients of the urban school bureaucracy offers a way to understand why test-based accountability pressures were so visible in principals' views of and relations with their schools' parents." Spillane is Spencer T. and Ann W. Olin Professor in Learning and Organizational Change.