Coronavirus Media Mentions and Research by IPR Faculty
Stay up-to-date with the latest IPR faculty media mentions concerning COVID-19 as well as other IPR news related to the coronavirus in 2021. See media mentions and research from 2020 on the following page. The University has been sending out official communications to Northwestern and the entire community. Please continue to refer to official University sources for updates about the situation at Northwestern.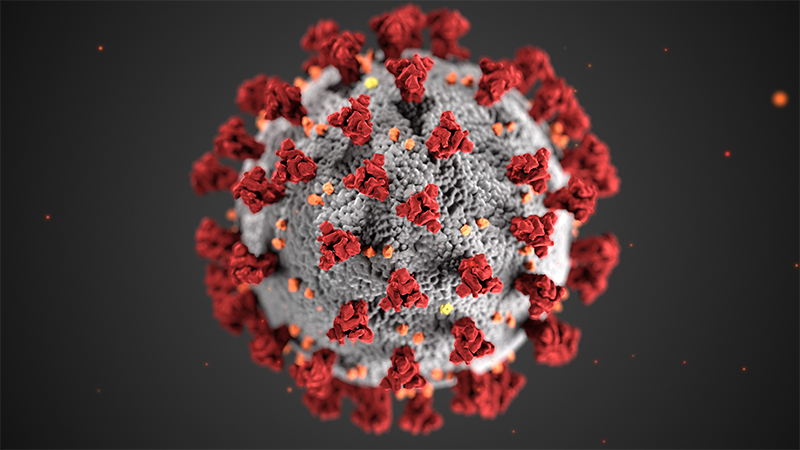 This page was last updated on 3/4/2021 at 9:30 AM CST.
Media Mentions, Op-Eds, and Research


Research

Survey Results for 50-State Survey on Americans' Attitudes About COVID-19 
James Druckman, as part of university research consortium between Northwestern, Harvard, Northeastern and Rutgers, finds in a national survey that people are more vaccine "hesitant" than vaccine "resistant" and doctors are the best at convincing people to get vaccinated. Gun sales spiked in 2020 compared to previous years. Survey results show that those who protested police violence or attended rallies supporting Pres. Trump, got COVID-19, or felt extremely stressed were more likely to buy guns. Additionally, the survey reveals two-thirds of parents voice concern about students' learning losses during the pandemic, but the majority are also against returning to physical classrooms.
Survey results in February evaluate COVID-19 vaccine attitudes among healthcare workers, and finds that of those healthcare workers, White men and the wealthier and more educated are more likely to be vaccinated. 
Public Attitudes about COVID-19 Vaccination
Erik Nisbet, as part of an ongoing panel survey by Northwestern University and The Ohio State University, shared that Americans are less concerned about dying from the virus than two months ago. The preliminary results also showed people's attitudes about mask and vaccine mandates, vaccine availability, sources of information, and closing bars, restaurants, and places of worship.
Media Mentions and Op-Eds
Chicago Tribune reported on James Druckman's survey that shows gun sales spiked during the pandemic and that first-time gun owners were more likely to be Black. March 1, 2021
As researchers investigate the impact of therapeutic anticoagulation on patients with COVID-19, Forbes cited a study by Joe Feinglass showing that patients had worse outcomes when they were newly started on anticoagulants during their hospitalization. February 26, 2021
Christine Percheski told Marketplace that millennials are the most diverse generation, which means ethnic and racial disparities in wealth and employment that have widened during the pandemic are especially large for them.  February 23, 2021
The nonprofit news site Truthout highlighted Diane Schanzenbach's research findings that shows food insecurity is rising in the United States, especially in households with children. February 23, 2021
National Geographic spoke to Ellen Wartella about children watching kids' programs about life during lockdown during the pandemic, which she said will help them gain insights and coping skills, and that parents and children can use the shows to connect. February 22, 2021
As Texas politicians deal with the fallout of their handling of a historic freeze, The Hill cited a survey by James Druckman and his colleagues showing that voters had the highest approval for governors who enacted some of the strictest lockdown measures. February 19, 2021
Business Insider quoted Christine Percheski on how the pandemic is "widening economic inequalities within millennials, with some millennials relatively unscathed economically and others just completely financially devastated." February 2, 2021 and February 19, 2021
In an op-ed in The Hill, Diane Schanzenbach and Melissa Kearney analyze Mitt Romney's proposal for a monthly child benefit and find it could meaningfully reduce poverty but suggest changes to the plan's funding sources to preserve funding for some SNAP recipients and unmarried working mothers. February 17, 2021
Reuters reported on Thomas McDade's finger-stick dried blood spot test for coronavirus antibodies, and he explained that the method allows for large-scale testing, "which may be useful for evaluating the effectiveness of vaccines and the level of protective immunity in the general population. February 17, 2021
Chicago Parent highlighted James Druckman's consortium survey that showed parents' concern about children's learning losses during the pandemic as well as their worry about them reopening schools. February 12, 2021
James Druckman spoke to The Daily Northwestern about his work with researchers from Harvard, Northeastern, and Rutgers on the COVID States Project, an ongoing national survey tracking people's opinions and behavior during the pandemic. February 11, 2021
Diane Schanzenbach told Bloomberg that increasing the existing child tax credits and distributing them monthly would prevent fewer children from suffering from food scarcity and other things that can hold them back. February 9, 2021
As Congress debates how to help families with children during the pandemic, the New York TImes cited research by Joe Ferrie showing that direct payments to parents improve children's health, educational, and career outcomes. Diane Schanzenbach also noted the more complex social services programs are, the more likely the most vulnerable are to drop out. February 9, 2021
As more children experience food insecurity due to the pandemic, Diane Schanzenbach predicts that low-and middle-income countries will have even more severe long-term ramifications to their populations' health and economic productivity in Scientific American. February 5, 2021
Business Insider highlighted Matthias Doepke's research showing that the pandemic recession will lead to a wider gender pay gap and that it will be nearly 20 years until women's wages return to pre-pandemic levels. February 1, 2021

ABC7 quoted James Druckman about the large racial gap in willingness to receive the COVID-19 vaccine, and he stated that "among minorities, particularly African Americans, [the] vaccine resistant number edges toward 40%." January 27, 2021
One of Pres. Biden's latest executive orders seeks to expand USDA  food benefit programs like SNAP. "It's targeted to the families that need it the most," Diane Schanzenbach told CNBC. "This will help address the crisis of hunger that we've seen during Covid." January 22, 2021
Diane Schanzenbach told NPR when families are having trouble stretching their food budget, adults will go without food before letting children to go hungry. But in April, nearly 20% of mothers said their children didn't have enough to eat. January 15, 2021
The Chicago Sun-Times reported on a Chicago restaurant group using Beth Redbird's research—which finds that capping indoor dining at 20% reduces new COVID-19 infections by over 80%—to argue for resuming indoor food service. January 12, 2021  
Business Insider questioned Christine Percheski about the wealth divide between groups of millennials. She spoke about how the pandemic is "widening economic inequalities within millennials, with some millennials relatively unscathed economically and others just completely financially devastated." January 8, 2021 
Melissa Simon told the Chicago Tribune that vaccinating essential workers should help the Latinx and Black communities because of their high employment in such jobs. January 6, 2021
Photo credit: CDC/ Alissa Eckert, MS; Dan Higgins, MAMS 
Published: March 4, 2021.