Coronavirus Media Mentions and Research by IPR Faculty
Stay up-to-date with the latest IPR faculty media mentions concerning COVID-19 as well as other IPR news related to the coronavirus in 2021. See media mentions and research from 2020 on the following page. The University has been sending out official communications to Northwestern and the entire community. Please continue to refer to official University sources for updates about the situation at Northwestern.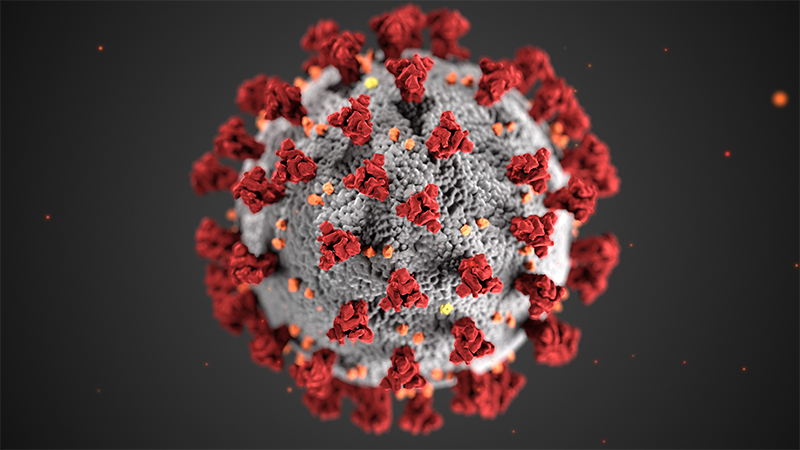 This page was last updated on 7/22/2021 at 9:30 AM CDT.
Media Mentions, Op-Eds, and Research


Research and Tools

Survey Results for 50-State Survey on Americans' Attitudes About COVID-19
James Druckman, as part of university research consortium between Northwestern, Harvard, Northeastern and Rutgers, finds in a national survey that people are more vaccine "hesitant" than vaccine "resistant" and doctors are the best at convincing people to get vaccinated. Gun sales spiked in 2020 compared to previous years. Survey results show that those who protested police violence or attended rallies supporting Pres. Trump, got COVID-19, or felt extremely stressed were more likely to buy guns. Additionally, the survey reveals two-thirds of parents voice concern about students learning losses during the pandemic, but the majority are also against returning to physical classrooms.
Survey results in February evaluate COVID-19 vaccine attitudes among healthcare workers, and finds that of those healthcare workers, White men and the wealthier and more educated are more likely to be vaccinated.
Despite the progress in vaccinating more than 64 million Americans to date, a new national survey of more than 21,000 Americans by Druckman and his colleagues underscores the wide disparities that still exist in terms of who has been able to get a vaccine so far. It also pinpoints how a complex system of vaccine distribution cuts off the people best placed to convince more vulnerable Americans to get one.
Survey results from March show parents are more hesitant about getting the coronavirus vaccine for themselves and their children than those without children across different socioeconomic and demographic groups, with young mothers driving the gap. Another survey from March evaluates how much Americans approve or disapprove of their governors and the president's handling of COVID-19, with 53% of Americans supporting President Biden's pandemic response.
A new survey by Druckman and his colleagues in May reveals that 74% of respondents knew about the Johnson & Johnson vaccine pause, but there was no evidence that the high awareness had a negative effect on vaccination attitudes. Another survey shows a slight increase in Americans who support school vaccination requirements, rising from 54% to 58% since February. A survey about vaccine passports finds that more Americans oppose vaccine passports than support them, and attitudes about them vary across party affiliation, gender, and race/ethnicity.
Despite vaccination rates increasing and states reopening, Americans' mental health has not improved, according to another survey. The results show young people have been hit particularly hard with symptoms of depression. A report in July shows social isolation is down, but poorer and less educated Americans remain more isolated than others, indicating that the pandemic is not over for everyone. Another report reveals that Americans have grown more supportive of vaccinating children now than when compared to surveys taken earlier this year.

Public Attitudes about COVID-19 Vaccination
Erik Nisbet, as part of an ongoing panel survey by Northwestern University and The Ohio State University, shared that Americans are less concerned about dying from the virus than two months ago. The preliminary results also showed people's attitudes about mask and vaccine mandates, vaccine availability, sources of information, and closing bars, restaurants, and places of worship.
App for Vaccination Planning Under Uncertainty
A new app by Charles Manski and Northwestern PhD student Valentyn Litvin provides policymakers and health experts with the computational algorithms to perform their own studies in creating vaccination policies under uncertainty. Users can compare different vaccination rates based on rates of vaccine effectiveness, affected populations, and health risks.
Preliminary Findings from Community-Based Study
An interdisciplinary team of Northwestern University researchers, led by IPR anthropologist Thomas McDade, launched a large community-based study called SCAN: Screening for Coronavirus Antibodies in Neighborhoods in June 2020. The results reveal mild or asymptomatic infections, which comprise the vast majority of cases in the community, do not generate high levels of protective immunity. Additionally, the findings show that a single dose of current two-dose mRNA vaccines does not provide enough protection for most people who had mild or asymptomatic cases of the COVID-19 virus.
Fatal Opioid Overdoses Spiked During First COVID Stay-At-Home Period
The number of fatal opioid overdoses in Cook County spiked 25.6% during Illinois' first 11-week COVID-19 stay-at-home order last spring, according to a new study in JAMA Insights by Maryann Mason with Ponni Arunkumar and Joe Feinglass.
Collaboration Tackles COVID-19 'Infodemic,' or Misinformation, in Real Time
Damage from the COVID-19 pandemic has been amplified by an "infodemic" of false and misleading online information. A new collaborative effort by Erik Nisbet aims to assess the risk of COVID-19 misinformation in real time. 
The Opioid Crisis: An 'Epidemic With the Pandemic' 
IPR experts Robin Nusslock, Molly Schnell, Hannes Schwandt, Maryann Mason, Joe Feinglass, and Lori Ann Post share their research-based insights around how this devastating crisis began, explain how the pandemic changed the epidemic, and offer their insights on policies to address various aspects of the crisis.
Media Mentions and Op-Eds
Diane Schanzenbach, who studies food insecurity and child poverty, spoke to the New York Times about the child tax credit and why parents are likely to spend it on their children. July 16, 2021
New York Times covered research by James Druckman showing that social isolation decreased between Dec. 2020 and April 2021, but increased again this June. The findings suggest it may take time to recover relationships post-pandemic. July 8, 2021
The Deseret News (Utah) asked Ellen Wartella about the stresses caused by the housing unavailability crisis and their impact on children, and she said, "We are right now living through a period that is putting enormous stress on children and the consequences are potentially long-term, the environment toxic for many of them." July 7, 2021
WBEZ's Reset spoke to Terri Sabol about Gov. Pritzker's decision to make a pandemic childcare policy permanent. She said the policy is attempting to level the playing field for low-income families and reduce the economic burden of paying for childcare. July 6, 2021
The P-EBT program was extended over the summer, allowing families who qualify for free or reduced-price lunch to collect additional SNAP benefits. "It's a straightforward solution to make sure that kids have enough to eat," Diane Schanzenbach told Marketplace. July 6, 2021
In discussing one of Roselle's "best kept secrets," a community food pantry, the Daily Herald details how Chicagoland experienced some of the worst food insecurity among U.S. metro areas in April 2020, citing a report by Diane Schanzenbach. July 1, 2021
Forbes cited a report by Diane Schanzenbach on the rise in U.S. food insecurity during the pandemic in discussing how Ag. Sec. Tom Vilsack plans to tackle the issue post-COVID. June 30, 2021
"Now that the world is reopened, we may see less patience, more irritability, less stress tolerance because people have been trying to hold it together for so long," Crystal Clark explained to CNN. She noted that the mental stress over the past year might linger. June 20, 2021
Lori Ann Post told WPTV-TV that COVID-19 vaccines "will eventually receive approval because science shows that these are very efficacious in stopping the transmission of COVID. And when that happens, you can mandate it." June 17, 2021

Bloomberg Equality cited Matthias Doepke's research on how the pandemic disproportionately impacted women's employment in several countries because women took on more childcare responsibilities while men continued to work. June 16, 2021
The New York Times reported on the hardships Hispanic Americans have experienced during the pandemic and cited research by Diane Schanzenbach that found 1 in 5 Black and Hispanic adults in households with children said they did not have enough to eat in the previous week. June 14, 2021
SELF referenced an investigation by Diane Schanzenbach that found between 19% and 29% of Black households in the U.S. with children experienced hunger during the pandemic, while 7% to 14% of White families were hungry. June 11, 2021
Maryann Mason told the Chicago Sun-Times that since the pandemic started, targets have been older on average, which means they are more likely to have younger children around them. June 9, 2021
Diane Schanzenbach told The Counter she is optimistic about the momentum around charitable food organizations during the pandemic, but she anticipates an elevated need for food for a while. "Lower-income people always suffer longer during recessions and for them, recovery is slower," she said. June 8, 2021
CNN cited research by Diane Schanzenbach that found food insecurity tripled among households with children during the early months of the pandemic. June 3, 2021
WTTW asked Melissa Simon about ending mask mandates and the risk of COVID-19 for essential works. She said it's too soon to lift mask mandates, and more Chicagoans, especially Latinos, should be vaccinated. May 29, 2021
The New York Times reported on a study by Matthias Doepke and his colleagues showing the gender gap in employment widened the most in the U.S. and Canada, and they found the biggest indicator of job losses for American women was whether they could work remotely. May 28, 2021
The Daily Northwestern spoke to Mary McGrath about women faculty and the difficulties of balancing caring for family with academic responsibilities during the pandemic. May 27, 2021
Chalkbeat asked Kirabo Jackson about states and school districts giving teachers bonuses for working through the pandemic, and he said, "In the ideal, I would prefer that additional money that is spent on teachers is somehow tied in some way to improving outcomes for kids." May 27, 2021
The Daily Northwestern reported on a survey by James Druckman showing that Americans' mental health has not improved since the winter, despite vaccination rates increasing and states reopening. May 26, 2021
The Daily Mail (U.K.) covered two surveys of the university consortium co-led by James Druckman that found that nearly two-thirds of respondents support government mandates to receive a vaccine, but half do not approve of vaccine passport requirements. May 24, 2021
Matthias Doepke told The Economist that academics with young children have had less time to do research during the pandemic, which will impact their tenure decisions unless universities change their promotion policies, and that women are "a lot more" affected than men by this. May 22, 2021
Government aid saved many people from going hungry Diane Schanzenbach explained to New York Times Magazine, noting that data from the Census Bureau shows rates of hunger dropping sharply after government aid checks arrived in January and March. May 18, 2021

The New York Times asks if we can trust our fellow citizens when it comes to vaccinations and masks. It's a gamble, Eli Finkel said, "It's a willingness to allow yourself to be vulnerable with the hope that life will be better for having done so." May 18, 2021
Diane Schanzenbach spoke to Illinois Newsroom about her research on food insecurity. She said, "we're not out of the woods yet" when it comes to elevated levels of hunger, but she is excited to see declines in hardship. May 17, 2021
Nia Heard-Garris told the New York Times that she understands parents' hesitations about vaccinating their children, but she says the abstract fears of the vaccine's long-term effects should be weighed against the real-life impacts of the virus. May 12, 2021 
The ability to get vaccinated is crucial for children Nia Heard-Garris explained to WBEZ. "It promotes the potential to gather and socialize and continue on—which is just as important for children as for adults," she said. May 11, 2021
While some businesses are struggling to find workers, Diane Schanzenbach told CBS Chicago that COVID fears are keeping some workers away and suggests the government try a re-employment bonus to encourage people to go back to work. May 10, 2021
Many Americans have been vaccinated, but the number who've skipped their second dose has also risen. NBC Chicago covered research by Thomas McDade showing that both doses of the vaccine are necessary for those who had mild or asymptomatic COVID cases. May 7, 2021
Hunger rates have plummeted after two rounds of stimulus. "Money helps," Diane Schanzenbach said to Politico who has been tracking hunger rates closely throughout the pandemic. "We're continuing to see signs of progress. That's exciting. That's good news." May 7, 2021
Craig Garthwaite told the New York Times that waiving intellectual property protections for coronavirus vaccines would "signal that we, at a certain point, will not respect I.P. if the global health need becomes big enough." May 5, 2021
In an article about wage losses in a recession, AP cited research by Daniel Galvin showing that companies are more prone to cheating employees of color and immigrant workers. He finds the lowest-paid workers lost roughly $1.67 per hour—or about 21% of their income—to wage theft from 2009 to 2019. May 3, 2021
NPR talked to Nia Heard-Garris about what's safe for unvaccinated children and she said outdoor play dates are probably the safest right now, especially for unvaccinated children. She also recommends kids wear a mask when playing with other children. April 29, 2021
The Biden administration will launch a summer food program to feed more than 30 million low-income children. "I think this is a smart way to spend some money in a targeted way to ensure that kids have enough to eat," Diane Schanzenbach told NBC News. April 26, 2021
The Daily Northwestern reported on a study in JAMA Insights by Maryann Mason with Joe Feinglass, which finds that the number of fatal opioid overdoses in Cook County spiked 25.6% during Illinois' first COVID-19 stay-at-home order last spring. April 26, 2021
Lori Ann Post proposes gun reform policies, such as universal background checks and red flag orders in an op-ed for NBC News. She also urges journalists to avoid sensationalizing mass shooters.  April 24, 2021
Axios questioned Craig Garthwaite about drug companies and their motivation for developing a cheaper competing COVID-19 vaccine, but he said, "If you're trying to get another vaccine developed at a lower price, that's probably not a good incentive." April 23, 2021
Business Insider repeated Christine Percheski's comments from January about how the pandemic is widening the millennial wealth gap. April 22, 2021
Thomas McDade spoke to NBC Chicago about his research with his Feinberg colleagues including Brian Mustanski, which indicates that vaccination is the path to herd immunity. "These mild cases and asymptomatic cases don't generate a lot of protection, and that's going to slow down the progress," he said. April 19, 2021 and April 20, 2021
Christine Percheski talked to Business Insider about declining fertility rates during the pandemic, noting that when women have children at later ages it's a sign of better access to education and employment opportunities, a rise in women's autonomy, and more secular values. April 18, 2021
"Covid is a bigger and much more tangible risk, so we've become more relaxed about other smaller risks," Matthias Doepke explained to the The Washington Post as parents evaluate which activities are safe for their kids. April 16, 2021
The Atlantic spoke to Hannes Schwandt about students graduating from college during the pandemic, and he said that Great Recession graduates had slightly lower unemployment rates now compared to those who did not graduate during a recession and that their adaptability helped them adjust later on. April 16, 2021
NBC News asked Lori Post if the resurgence of mass shootings is connected to people returning to work, but she proposes, "it's because the pandemic and politics sucked up all the attention last year." April 16, 2021
The Associate Press noted James Druckman's research as part of the COVID States Project that finds declining public support for shutting down businesses despite a resurgence of COVID-19, and quoted him saying, "It's unrealistic to engage in complete shutdowns or closing of public spaces at this point." April 14, 2021
An investigation by Diane Schanzenbach and The Guardian shows the rate of hunger during the pandemic has been 41% to 83% higher for households with children than adult-only ones, and at least 1 in 3 Black and Latino families has experienced food insecurity. April 14, 2021
The New York Times questioned Nia Heard-Garris about families socializing when children are not vaccinated, and she said, "We're seeing so many mental health impacts from Covid-19 on our kids—like anxiety and depression and isolation and loneliness," that safety and socializing need to be balanced. April 13, 2021
NPR's Morning Edition reported on food insecurity in Texas during the pandemic, and they spoke to Diane Schanzenbach about relief payments, which she expects could reduce child poverty by more than half next year. April 9, 2021
Business Insider repeated Christine Percheski's observation that the pandemic has widened economic inequality among millennials. April 8, 2021
Fortune Magazine mentioned Matthias Doepke's study that estimates it could take 10–20 years for the gender wage gap to shrink back to where it was pre-pandemic. April 7, 2021
WTTW asked Daniel Rodriguez about the legal implications of requiring a vaccine certification. He said that it "would certainly be subject to civil liberties issues and potential objections from individuals." April 5, 2021
NPR's 1A questioned Dean Karlan and other experts about how people who do not use banks financially navigate living in the U.S. and what a cashless future might mean for them, especially as more businesses shift toward cashless transactions during the pandemic. April 5, 2021
New data show stillbirths and maternal deaths grew by nearly a third during the pandemic, and with concerns about another wave coming, Melissa Simon told Fox 32 Chicago that pregnant women should get vaccinated and pass on the antibodies to their babies. April 2, 2021
The Christian Science Monitor cited research by Diane Schanzenbach showing food insecurity doubled during the early months of the pandemic and impacted up to 23% of all households. March 31, 2021
Business Insider spoke to Christine Percheski about the millennial wealth gap and how the pandemic may deepen the divide, especially for millennials who had lower earnings before the pandemic and those with children. March 31, 2021
Diane Schanzenbach told WBEZ one of the things that has set apart the pandemic is how many people are reporting they do have enough to eat. She said in Illinois an average 11% of people and 15% of families with kids have struggling with hunger during the pandemic. March 30, 2021
An op-ed in U.S. News and World Report highlighted a study, with Lori Post and Joe Feinglass, showing the number of people who died of opioid overdoses in Cook County rose by over 20% each week during orders to stay at home. March 26, 2021
Data@Urban (Urban Institute) featured Diane Schanzenbach's research in a discussion of data comparability and missing data in researching pandemic food insecurity. March 24, 2021
The Hill reported on a survey by James Druckman, which finds a majority of voters approved of most governors' handling of the pandemic in states where they are up for election next year. March 23, 2021

NBC News talked to Lori Post about the mass shootings in Atlanta and Boulder after an apparent pandemic hiatus, and she said that with COVID on the wane and the presidential election decided, she fears more shooters who crave notoriety will soon appear. March 23, 2021
WCOP (Cincinnati) covered Thomas McDade's antibody test that enables people to submit a blood sample collected at home and that measures the strength of their immune response to the COVID-19 virus. March 23, 2021
The Minneapolis Star-Tribune asked Stephanie Edgerly why fewer people are watching award shows during the pandemic, and she explained that the shows have less buildup and that audiences who watch from home do not have a shared experience to talk about or give meaning to the events. March 19, 2021
WGN-TV reported on Matthias Doepke and his co-authors research on the pandemic's effects on women's employment and the likelihood that the current recession will be deep and persistent. March 18, 2021
Jan Eberly talked to Business Insider about federal pandemic policy, and said, "If what people and policymakers learn is that governments can help to intervene effectively to provide relief that would be a success." March 18, 2021
NPR's Consider This podcast spoke to Hannes Schwandt about the impact of the pandemic on fertility, and he noted that although data are not yet available, he expects that there will be fewer births, as there usually are during economic recessions, except for sub-groups who did not suffer economically. March 17, 2021
WBEZ cited a survey by James Druckman, which shows approval for Gov. J.B. Pritzker's handling of the pandemic dropped below 45% in Feb. compared to an approval rating of 63% in April. March 15, 2021
Chicago Health reported that Craig Garfield's app, NICU2Home, which connects families with their newborns' hospital care, has become even more valuable since the start of the pandemic. March 14, 2021
The Hill mentioned a survey by James Druckman, which shows one contributing factor to vaccine hesitancy was mistrust in institutions. March 12, 2021
U.S. News and World Report highlighted a report by Joe Feinglass showing that the number of people who died of opioid overdoses in Cook County jumped over 20% during the pandemic lockdown. March 11, 2021
NorthJersey.com cited research by the consortium co-led by James Druckman about the relaxation of social distancing measuring in New Jersey in recent weeks as COVID cases decline. March 9, 2021
Matthias Doepke and Christine Percheski talked to U.S. News and World Report about how the pandemic has negatively impacted working women and how expanding the existing child tax credit could help struggling families. March 8, 2021
The new coronavirus stimulus package includes an expansion of the child tax credit. "Most of us believe these programs like the child allowance will be made permanent," Diane Schanzenbach told the Washington Post. March 7, 2021
Hannes Schwandt spoke to Refinery29 about the link between fertility and the pandemic recession. He noted while data may not be available for a while, this could be "the first time in a recession where some groups have increased fertility." March 3, 2021
Chicago Tribune reported on James Druckman's survey that shows gun sales spiked during the pandemic and that first-time gun owners were more likely to be Black. March 1, 2021
As researchers investigate the impact of therapeutic anticoagulation on patients with COVID-19, Forbes cited a study by Joe Feinglass showing that patients had worse outcomes when they were newly started on anticoagulants during their hospitalization. February 26, 2021
Christine Percheski told Marketplace that millennials are the most diverse generation, which means ethnic and racial disparities in wealth and employment that have widened during the pandemic are especially large for them. February 23, 2021
The nonprofit news site Truthout highlighted Diane Schanzenbach's research findings that shows food insecurity is rising in the United States, especially in households with children. February 23, 2021
National Geographic spoke to Ellen Wartella about children watching kids' programs about life during lockdown during the pandemic, which she said will help them gain insights and coping skills, and that parents and children can use the shows to connect. February 22, 2021
As Texas politicians deal with the fallout of their handling of a historic freeze, The Hill cited a survey by James Druckman and his colleagues showing that voters had the highest approval for governors who enacted some of the strictest lockdown measures. February 19, 2021
Business Insider quoted Christine Percheski on how the pandemic is "widening economic inequalities within millennials, with some millennials relatively unscathed economically and others just completely financially devastated." February 2, 2021 and February 19, 2021
In an op-ed in The Hill, Diane Schanzenbach and Melissa Kearney analyze Mitt Romney's proposal for a monthly child benefit and find it could meaningfully reduce poverty but suggest changes to the plan's funding sources to preserve funding for some SNAP recipients and unmarried working mothers. February 17, 2021
Reuters reported on Thomas McDade's finger-stick dried blood spot test for coronavirus antibodies, and he explained that the method allows for large-scale testing, "which may be useful for evaluating the effectiveness of vaccines and the level of protective immunity in the general population." February 17, 2021
Chicago Parent highlighted James Druckman's consortium survey that showed parents' concern about children's learning losses during the pandemic as well as their worry about them reopening schools. February 12, 2021
James Druckman spoke to The Daily Northwestern about his work with researchers from Harvard, Northeastern, and Rutgers on the COVID States Project, an ongoing national survey tracking people's opinions and behavior during the pandemic. February 11, 2021
Diane Schanzenbach told Bloomberg that increasing the existing child tax credits and distributing them monthly would prevent fewer children from suffering from food scarcity and other things that can hold them back. February 9, 2021
As Congress debates how to help families with children during the pandemic, the New York Times cited research by Joe Ferrie showing that direct payments to parents improve children's health, educational, and career outcomes. Diane Schanzenbach also noted the more complex social services programs are, the more likely the most vulnerable are to drop out. February 9, 2021
As more children experience food insecurity due to the pandemic, Diane Schanzenbach predicts that low-and middle-income countries will have even more severe long-term ramifications to their populations' health and economic productivity in Scientific American. February 5, 2021
Business Insider highlighted Matthias Doepke's research showing that the pandemic recession will lead to a wider gender pay gap and that it will be nearly 20 years until women's wages return to pre-pandemic levels. February 1, 2021
ABC7 quoted James Druckman about the large racial gap in willingness to receive the COVID-19 vaccine, and he stated that "among minorities, particularly African Americans, [the] vaccine resistant number edges toward 40%." January 27, 2021
One of Pres. Biden's latest executive orders seeks to expand USDA food benefit programs like SNAP. "It's targeted to the families that need it the most," Diane Schanzenbach told CNBC. "This will help address the crisis of hunger that we've seen during Covid." January 22, 2021
Diane Schanzenbach told NPR when families are having trouble stretching their food budget, adults will go without food before letting children to go hungry. But in April, nearly 20% of mothers said their children did not have enough to eat. January 15, 2021
The Chicago Sun-Times reported on a Chicago restaurant group using Beth Redbird's research—which finds that capping indoor dining at 20% reduces new COVID-19 infections by over 80%—to argue for resuming indoor food service. January 12, 2021
Business Insider questioned Christine Percheski about the wealth divide between groups of millennials. She spoke about how the pandemic is "widening economic inequalities within millennials, with some millennials relatively unscathed economically and others just completely financially devastated." January 8, 2021
Melissa Simon told the Chicago Tribune that vaccinating essential workers should help the Latinx and Black communities because of their high employment in such jobs. January 6, 2021
Photo credit: CDC/ Alissa Eckert, MS; Dan Higgins, MAMS
Published: July 22, 2021.