Social Isolation Is Down Overall, But Some Americans Remain Isolated
A study finds that poorer and less educated respondents remain more isolated than others
Get all our news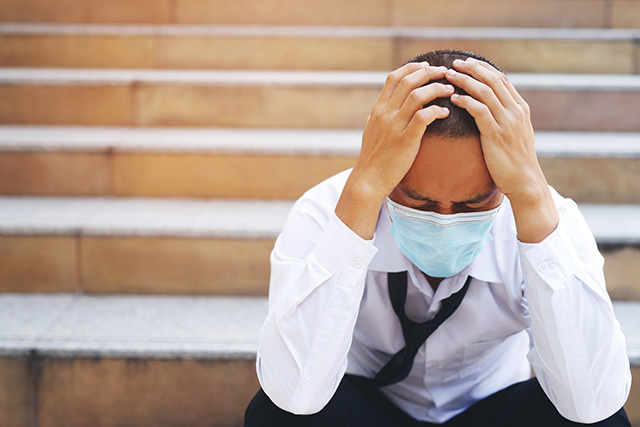 As states reopen and lift COVID-19 safety measures, a new survey of more than 185,000 people from all 50 states shows another sign of improvement—levels of social isolation are falling.
Researchers from Northwestern, Harvard, Northeastern, and Rutgers looked at 15 months of data, finding that the percentage of socially isolated respondents fell most among people with high incomes and education. But those who are unemployed and poor remain more isolated than other segments of the population.
"Those with more resources are feeling less isolated which, in turn, could enable them to be more productive," said IPR political scientist James Druckman, who co-leads the COVID States Project. "The fear is this could exacerbate inequalities further. It makes the necessity of post-pandemic assistance clear."
The survey was conducted over 12 intervals between April 2020 and June 2021 and is nationally representative of the U.S. population in terms of race and ethnicity, age, gender, education, and residence.
The study specifically asked respondents about four categories to measure isolation, asking them how many social connections they had to help them in the following situations:
if they were sick (caring support),
if they needed a loan (financial support),
if they had a problem, such as feeling sad or depressed (emotional support), or
if they needed help looking for a job (employment support).
Respondents were considered socially isolated if they had one or fewer connections.
The average gaps between those with the lowest and highest income are 15 percentage points for caring and financial support, 13 points for emotional support, and 19 points for employment support.
Meanwhile, social isolation among those earning $25,000 or less remained flat or dipped slightly between the first waves of the pandemic and June 2021. Those reporting few social connections in the financial support category stayed at 51%, while isolation concerning employment support rose from 58% to 60%.
"The data make clear that the effects of the pandemic are far from over and continue to be endured more by those with fewer resources," Druckman said.
Other key findings include:
Researchers find a strong connection between social isolation and moderate to severe depressive symptoms.
Social isolation fell quickly among religious and older respondents.
Men and women are experiencing similar economic support, but men are significantly more isolated than women in terms of emotional support.
White respondents report more social isolation regarding economic support but are less isolated emotionally when compared to other racial/ethnic groups.
Learn more about the findings and the study here.
James Druckman is the Payson S. Wild Professor of Political Science and IPR Associate Director. Previous surveys are available here.

Photo Credit: iStock
Published: July 9, 2021.