Survey Shows Growing Support for Vaccinating Children and School Vaccine Mandates
Young mothers and mothers of young children remain the most vaccine hesitant
Get all our news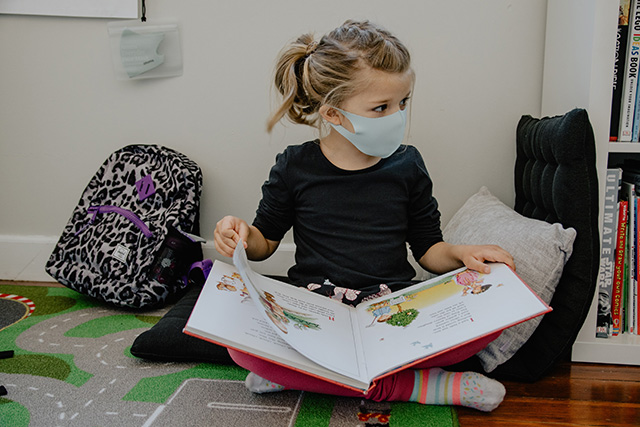 Children under 12 may be eligible for COVID-19 vaccines by September or October, but will parents vaccinate their children?
New survey results from a consortium of universities, including Northwestern, Northeastern, Harvard, and Rutgers, reveal that overall, Americans have grown more supportive of vaccinating children now than when compared to surveys taken earlier this year.
Still, uneven trends emerge based on the respondents' age and gender. Young mothers and mothers of young children remain the most resistant to vaccinating their children. Mothers tend to be the primary decision makers when it comes to their children's health. Their resistance to vaccinating children may delay progress on getting more Americans vaccinated if younger children become eligible for COVID-19 vaccines. 
"This could create a complex scenario in schools with uneven vaccination rates within and across classes," said IPR political scientist James Druckman, who co-leads the COVID-19 States Project.
The national poll took place across three waves this winter, spring, and summer and included more than 20,000 adults. About one-third of respondents reported having children under 18 at home.
Other key findings:
Support for school vaccine requirements climbed up substantially from 54% in winter to 61% by summer. Support increased among Republicans (from 38% to 41%) and Democrats (from 72% to 81%), but a 40-percentage point gap persists between the two. Overall, those who are more liberal, educated, with higher incomes, and living in urban areas show more support for school vaccine mandates.
Black parents' resistance to vaccinating their kids fell from 24% to 19%. But among Democrats, Black parents are the most resistant, followed by Hispanic Democrats. The researchers note that mistrust of the government and healthcare institutions drives more vaccination resistance among Black Democrats.
Vaccine resistance is falling among older mothers, and their support for school vaccine requirements is increasing.
"The over-time changes show that this is an evolving issue but one that needs acute attention as the fall approaches and schools decide how to proceed in terms of their vaccination plans and their safety requirements," Druckman said.
Learn more about the findings and the study here.
James Druckman is the Payson S. Wild Professor of Political Science and IPR Associate Director. Previous surveys are available here.
Photo Credit: Unsplash; K. Sikkema
Published: July 21, 2021.