Christopher Kuzawa
John D. MacArthur Professor of Anthropology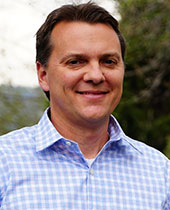 IPR Fellow - On leave 2021-22
Ph.D., Anthropology and MSPH, Epidemiology
Emory University, 2001
As a biological anthropologist with training in epidemiology, Kuzawa's research focuses on the role that the intrauterine and early postnatal environments have on development and long-term health. The premise of this research, supported by studies in both human populations and animal models, is that what a mother eats during pregnancy, her access to adequate prenatal care, or her level of stress, may permanently affect offspring biology in a fashion that influences risk for the most common causes of adult morbidity and mortality, including hypertension, diabetes, and heart attacks. This is a novel example of what is known as 'developmental plasticity', or the sensitivity of the developing body to the environment experienced during early stages of development.
Kuzawa is an elected member of the National Academy of Sciences and the American Academy of Arts and Sciences.
Current Research
Early Nutrition, Growth, and Aging in the Philippines. Since 1998, Kuzawa has worked with collaborators at the University of North Carolina, Chapel Hill and at the University of San Carlos, Cebu City (Philippines), on the Cebu Longitudinal Health and Nutrition Survey, one of the few studies in a developing nation capable of exploring this problem with longitudinal data extending back to pregnancy. The study enrolled more than 3,000 pregnant mothers in 1983 and has since followed both the mothers and their offspring, who are now young adults having children of their own. The results of this research suggest that the nutritional and lifestyle changes underway in the Philippines are likely to have more adverse effects on health among individuals who were born small or to mothers who were undernourished during pregnancy. Current research, supported by the National Institutes of Health, is using longitudinal data to evaluate early life and developmental influences on the pace of epigenetic aging (a novel marker of the pace of biological aging) in the original birth cohort, while also prospectively evaluating the links between epigenetic age and subsequent morbidity and mortality among the older/mothers' generation..
Psychobiology of Social Relationships and Fatherhood. Research on bird and mammal species in which males provide care shows that testosterone is often regulated in response to breeding opportunities and parenting status. Kuzawa and his students and collaborators have explored the role of social context as an influence on male reproductive hormone regulation among the nearly 800 young men in the Cebu Study. This is among the largest study of its kind and has now tracked these men longitudinally to evaluate how social context, fatherhood, and hormonal status influence each other as men age. In 2013, funding from the National Science Foundation allowed Kuzawa and his collaborators to document stability and change in hormonal profiles in males as they age, as well as evaluate the impact that paternal care has on child development and school performance in their children.
The Energetic Costs of Human Brain Development: Impacts across the Lifecycle.  It is well known that the human adult brain consumes 20% of the body's resting energy use despite accounting for only 3% of body weight.  What is less well-appreciated is that the brain's energy requirements reach their peak in childhood, when it consumes 66% of the body's resting energy expenditure.  Kuzawa and his collaborators and students are exploring how this large energy drain related to brain development has influenced the evolution of the pattern of human growth, and how the brain's very high requirements for glucose might inform new understandings of common ailments like diabetes and obesity.
Interdisciplinary Center for Health Disparities Research. Working with other IPR faculty fellows from several departments, Kuzawa is part of Cells to Society (C2S): The Center on Social Disparities and Health, a research center that aims to promote interdisciplinary approaches to the study of social disparities and health at Northwestern. 
Selected Publications
Recent Publications
Amato, K., M. Arrieta, M. Azad, M. Bailey, J. Broussard, C. Bruggeling, E. Claud, E. Costello, E. Davenport, B. Dutilh, H. Swain Ewald, P. Ewald, E.  Hanlon, W. Julion, A. Keshavarzian, C. Maurice, G. Miller, G. Preidis, L. Segurel, B. Singer, S. Subramanian, L. Zhao, C. Kuzawa. 2021. The human gut microbiome and health inequities. Procedings of the National Academy of Sciences 118 (25) e2017947118.
Kuzawa, C. 2020. Pregnancy as an intergenerational conduit of adversity: how nutritional and psychosocial stressors reflect different historical timescales of maternal experience. Current Opinion in Behavioral Sciences 36:42-7.
Kim, A., E. Adam, S. Bechayda, and C. Kuzawa. 2020. Early life stress and HPA axis function independently predict adult depressive symptoms in metropolitan Cebu, Philippines. American Journal of Physical Anthropology 2020:e24105. 
Ryan, C., and C. Kuzawa. 2020. Germline epigenetic inheritance: Challenges and opportunities for linking human paternal experience with offspring biology and health. Evolutionary Anthropology 29:180– 200.
Kuzawa, C., L. Adair, S. Bechayda, Borja, D. Carba, P. Duazo, D. Eisenberg, A. Georgiev, L. Gettler, N. Lee, E. Quinn, S. Rosenbaum, J. Rutherford, C. Ryan, and T. McDade. 2020. Evolutionary life history theory as an organizing framework for cohort studies: Insights form the Cebu Longitudinal Health and Nutrition Survey. Annals of Human Biology 47(2):94-105.
Thayer, Z., J. Rutherford, and C. Kuzawa. 2020. The Maternal Buffering Model: An evolutionary framework for pregnancy nutritional intervention. Evolution, Medicine, and Public Health 1:14-27.
Blair, C., C. Kuzawa, and M. Willoughby. 2020. The development of executive function in early childhood is inversely related to change in body mass index: Evidence for an energetic trade-off? Developmental Science 23:e12860.
Kuzawa, C., and C. Blair. 2019. A hypothesis linking the energy demand of the brain to lifetime obesity risk. Proceedings of the National Academy of Sciences 116(27):13266-75.
Rutherford, J., V. deMartelly, H. Ragsdale, J. Avila, N. Lee, and C. Kuzawa. 2019. Global population variation in placental size and structure: Evidence from Cebu, Philippines. Placenta 85:40-8.
Eisenberg, N. Lee, P. Rej, M. Gayes, and C. Kuzawa. 2019. Older paternal ages and grandpaternal ages at conception predict longer telomeres in human descendants. Proceedings of the Royal Society B 286:20190800.
Bütikofer, A., D. Figlio, K. Karbownik, C. Kuzawa, and K. Salvanes. 2019. Prenatal testosterone transfer from male twins reduces the fertility and socioeconomic success of their female co-twins. Proceedings of the National Academy of Sciences 116(14):6749-53.
Kuzawa, C., T. Barrett, J. Borja, N. Lee, C. Aquino, L. Adair, and T. McDade. 2019. Ankle brachial index (ABI) in a cohort of older women in the Philippines: Prevalence of peripheral artery disease and predictors of ABI. American Journal of Human Biology 31:e23237.
Gettler, L., P. Kuo, S. Rosenbaum, J. Avila, T. McDade, and C. Kuzawa. 2019. Sociosexuality, testosterone, and life history status: Prospective associations and longitudinal changes among men in Cebu, Philippines. Evolution and Human Behavior 40(2):249-58.