Healthcare Markets & Regulation
Healthcare Markets & Regulations
The Opioid Epidemic Was Not Caused by Economic Distress  

Drug overdose deaths have more than tripled since 1999, hitting low-income and less educated Americans the hardest. In an IPR working paper, IPR economist Hannes Schwandt and Princeton University's Janet Currie investigate the causes of the opioid epidemic, and the epidemic's connection to unemployment. They compare opioid deaths in 2018 to states' unemployment rates from the U.S. Bureau of Labor Statistics. Seven states accounted for 42% of all opioid deaths, but all had low unemployment rates under 5%. Most people taking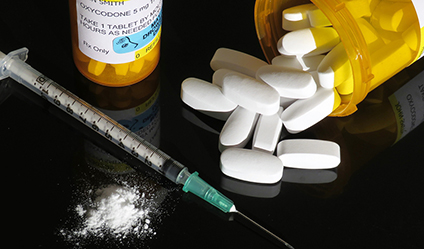 opioids are working, according to a study by Currie and IPR economist Molly Schnell which finds 85% of opioids prescribed for working-aged people were paid for by employer-provided private health insurance. Using Schwandt's research looking at the health impact of graduating during a recession, they show that even in a hypothetical case that all cohorts experienced a recession, the increase in opioid mortality would only explain one-eighth of the rise in drug overdose deaths. Instead, the researchers reveal that three factors were critical to the opioid crisis: physicians began to prescribe more pain medications, companies marketed opioids as a safe way to treat pain, and the U.S. had poor oversight of medical prescriptions. They argue that physicians overprescribed opioids, which was a key driver of the epidemic, not unemployment. The researchers suggest that developing a state prescription drug monitoring program and increasing access to treatment for those already addicted could help address the public health crisis.
Hospital Care for Opioid Use in Illinois  

While opioid overdose deaths have received a great deal of attention, there are fewer studies of the effect of the opioid crisis on the hospital system. In the Journal of Behavioral Health Services & Research, community health scholar and IPR associate Joe Feinglass and his colleagues examine the impact of opioid use on hospitals in Illinois. The researchers looked at data for 214 Illinois hospitals between Jan. 2016­–June 2019 for all inpatient and emergency department (ED) visits. They coded ED visits by use, abuse, dependence, or overdose of opioids and matched patient Zip codes to Census data to find out patients' area poverty level. There were over 239,000 opioid-related hospital visits during the 42 months, over 60% of which were by men. Cook County, with 40% of the state's population, had 60% of all opioid hospital visits. White Illinoisans, who account for 70% of the population, made up 45% of visits, while Black Illinoisans, who account for 14% of the population, made up 37% of all visits. The ED visit rate was more than six times higher in the highest poverty areas than in the most affluent areas, and the death rate was five times higher. In total, there was nearly $5 billion in charges for hospital visits related to opioid use—over three quarters paid by public insurance—and Illinois patients with opioid use disorder spent 710,884 days in the hospital. To address the opioid crisis, the researchers recommend decriminalization of drug use, limits on opioid prescriptions for chronic pain, increased access to safe syringes, take-home naloxone and safe consumption sites, and better financing for medically assisted treatment and wrap around social services.
Mortality Effects and Choice Across Private Health Insurance Plans

Amidst the current COVID-19 pandemic, many Americans are worried about their individual healthcare plans. In The Quarterly Journal of Economics, strategy professor and IPR associate Amanda Starc and her co-authors examine these issues by exploring how different Medicare Advantage (MA) insurance plans affect enrollee rates of death. Using data gathered from Medicare beneficiaries in all 50 states from 2006–11, the researchers analyzed findings from over 30 million patients and controlled for differences in characteristics amongst those MA enrollees. Starc and her colleagues found large disparities in death rates across the MA plans. They also found that generally the more expensive and higher spending the plan, the lower the enrollee mortality rate was. They note that by moving beneficiaries from just the cheapest 5% of plans, tens of thousands of elderly lives could be saved each year. However, current MA rating systems fail to report adequate information regarding each plan's mortality rate, so seniors do not know which plans have lower rates of mortality. From a policy perspective, this research highlights the importance of increased access to information to incentivize older Americans to opt into higher quality plans.
Prices and Quality of Care in the U.S. Hospital Market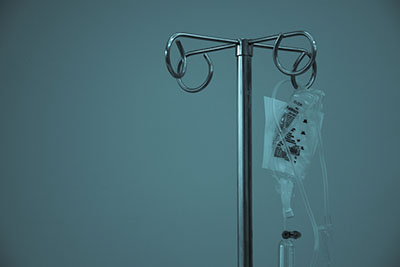 Rising prices in the U.S. hospital market could stem from multiple factors, including the clustering of healthcare providers, hospital consolidation, or the willingness of patients to pay for quality of care. In the Journal of Health Economics, IPR associates healthcare economist Craig Garthwaite and strategy professor Amanda Starc and Christopher Ody investigate the relationship between hospital prices and quality. They look at the quality investments hospitals make and their effects on revenue. The researchers examined over 2,200 general acute care hospitals that filed Medicare's Hospital Cost reports for 2012, using demographic data from the American Community Survey (ACS) and the 2010 Census to estimate the share of patients at each hospital with private insurance, public insurance, or who were uninsured. The authors measured quality as a combination of factors, including emergency wait time, technology adoption, and a composite of Medicare Hospital Compare scores that integrates outcome measures, process measures, and patient experience scores. The study finds that hospitals with a higher share of potential patients who are privately insured perform better on quality measures, which implies that hospitals are investing in quality if they are more likely to serve privately insured patients, who pay higher prices than Medicare. These results suggest that changes to Medicare reimbursement policies will affect hospitals' decisions about quality, and that there may be a quality tradeoff if policies such as Medicare for All or broader public options are adopted. Garthwaite is the Herman Smith Research Professor in Hospital and Health Services Management. 
Examining the Link Between Drug Development for Older Patients and Productivity Growth
​​More businesses are investing in intangible capital like software, intellectual property, and research and development (R&D). However, labor productivity and output growth have been slower than the rise in intangible investments. In AEA Papers and Proceedings, professor of finance and IPR associate Janice Eberly, Efraim Benmelech, Joshua Krieger, and Dimitris Papanikolaou investigate the impact of increasing investment in medical R&D on output and productivity growth. First, they show pharmaceutical companies are responsible for an increase in R&D spending in the U.S. economy, with an increase from 3% of overall R&D spending in the 1970s to 10% today. Then, the researchers find more spending targeted toward developing treatments for older patients. They estimate about one-third of total R&D investments are specifically focused on patients ages 65 and over. The research suggests that increased life expectancy and better quality of life for older patients may improve welfare but have less influence on productivity and output growth. The researchers also note that shifting pharmaceutical research and development toward keeping workers in the workforce longer may help retain the knowledge and skills of older people, improving labor productivity and output. Eberly is the James R. and Helen D. Russell Professor of Finance.