Looking Back at 2022
IPR's most-read coverage reflects pressing social issues, from inflation and abortion to racism and shootings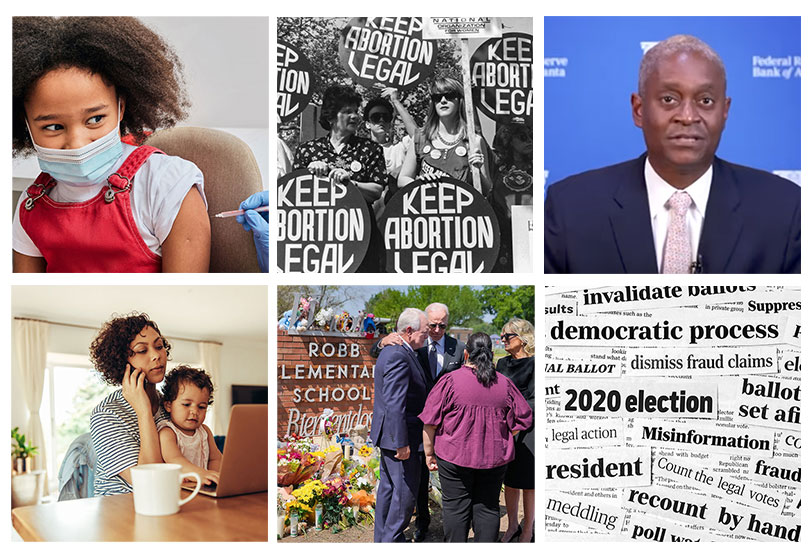 Over the past year, the articles that were among IPR's most read took stock of unfolding current events—from spreading misinformation to the midterm elections, abortion politics, racial equality, and mass shootings. They also highlighted ongoing research about crime, undergraduate research experiences, and thoughts from the front lines of battling inflation.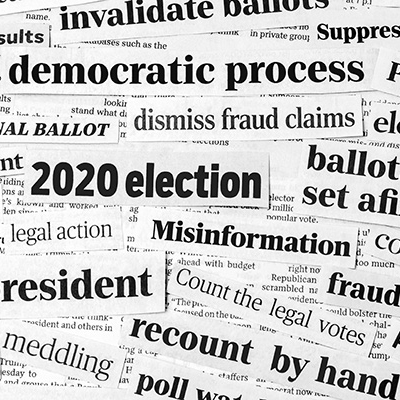 "Are we going to be a nation that lives not by the light of the truth but in the shadow of lies?" President Joe Biden asked the country on the first anniversary of the January 6 insurrection at the U.S. Capitol. But distinguishing truth from lies can be a difficult task when every day Americans read and hear false "facts"—misinformation—and deliberately misleading information created to cause harm—disinformation. IPR faculty experts David Rapp, Erik Nisbet, Stephanie Edgerly, Pablo Boczkowski, James Druckman, and Ellen Wartella have generated a noteworthy body of research across different disciplines that explores what drives people to believe in untruths—and how the U.S. may be especially susceptible to disinformation. They also examine how misinformation and disinformation have affected the media, our politics, and even our health.
IPR political scientist James Druckman, with his colleagues at Harvard, Rutgers, and Northeastern universities, has been leading a series of national public opinion surveys on various topics across the year, including one investigating what Americans thought of 28 governors up for re-election in November. The COVID States Project survey of more than 26,000 American voters took place before the midterm elections. In the same survey, researchers also asked about what voters thought about if President Joe Biden were to run against former President Donald Trump in the 2024 presidential election. Other top-read 2022 surveys asked about attitudes on how American history is taught, whether parents intended to vaccinate their children, and the links between experiencing major depression and buying a gun. Read more about these and other surveys.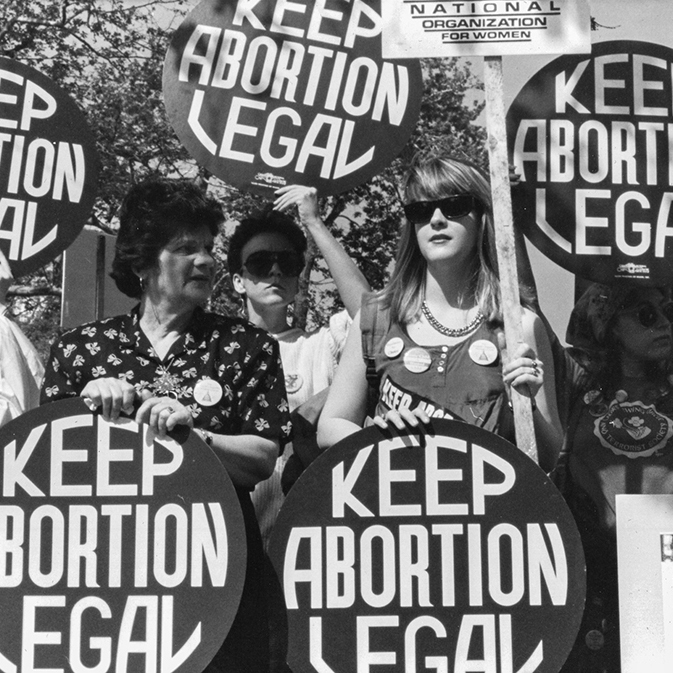 Even before the Supreme Court overturned Roe v. Wade in June, abortion remained one of the most polarizing issues among Democrats and Republicans, making it easy to predict politicians' beliefs about abortion based on their political party. But that wasn't always true. A recent study by IPR political scientist Chloe Thurston and David Karol of the University of Maryland examines voting records of California state legislators from the 1960s–90s to understand the growing ties between the Republican Party and the Christian Right and the Democratic Party and feminist organizations. The researchers show how legislators in California, one of the first states to pass legislation dealing with abortion starting in 1967, shifted from voting on abortion issues based on their religious beliefs to aligning with the emerging views of their political parties.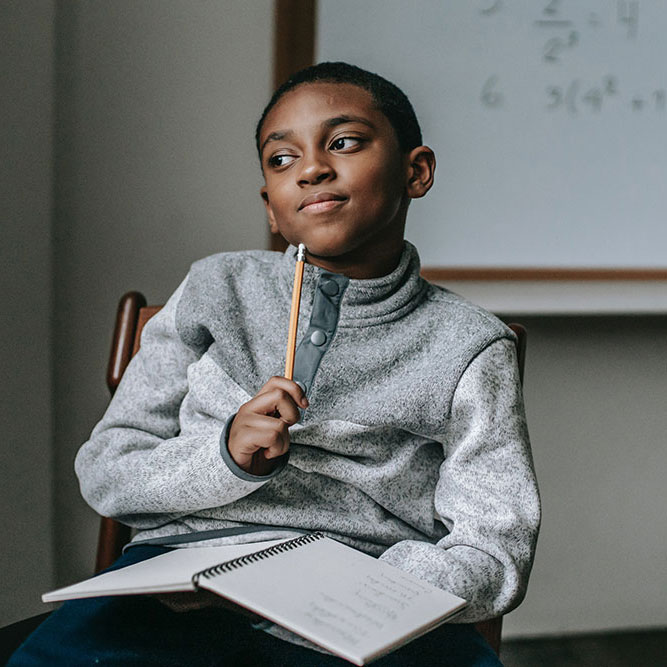 In 2014, Black Lives Matter (BLM) became a political movement after the death of Michael Brown in Ferguson, Missouri, that would go on to shift public and political conversations about race. According to a study by IPR developmental psychologist Onnie Rogers, the BLM movement has shaped how second- to eighth-grade students understand their own racial identities. Published in Developmental Psychology, the research finds that in 2016, students ranked their racial identity as more important than they did in 2014. The students also had a greater awareness of their own racial identity as existing within a system of structural racism. "It just became so clear that children were paying attention to how the broader conversation about race and racism had changed, and they were drawing on these social narratives to makes sense of their own racial identities," Rogers said.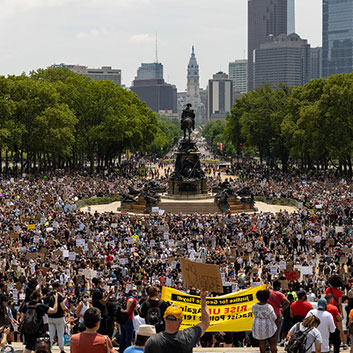 Following George Floyd's murder in May 2020, millions of Americans poured into the streets and called for racial justice. Today, though, a new challenge is emerging as many states try to restrict how teachers discuss race and racism. Research by IPR experts shows that talking about race and acknowledging people's different lived experiences can help reduce racial bias and racism. The research also suggests conversations should occur not just at school but also at home and work. IPR scholars Sandra Waxman, Terri Sabol, Onnie Rogers, Lauren Wakschlag, Sylvia Perry, Simone Ispa-Landa, and Ivuoma Onyeador explain how early racial awareness and bias start, how parents and teachers can counteract racism, and how companies can engage in anti-racist work.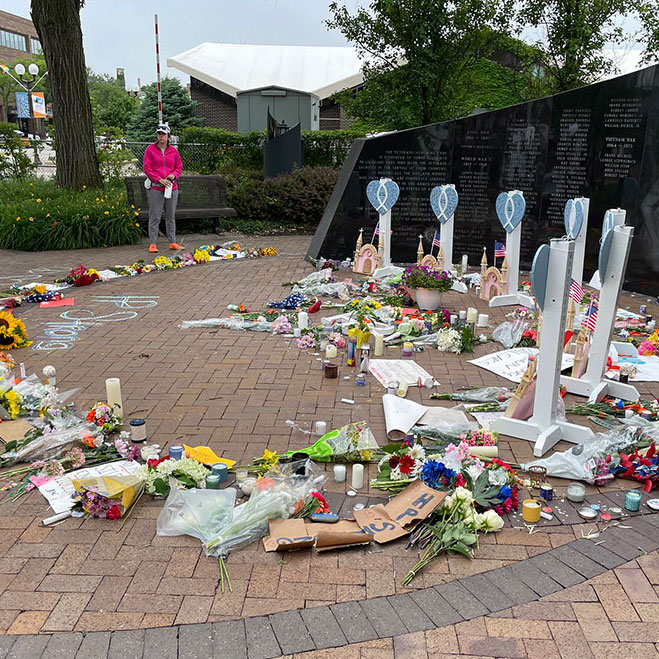 Mass shootings have been on the rise in the U.S.—not just in schools like the Uvalde, Texas, shooting where 21 people were killed in May—but in places of worship, in grocery stores, and during events like the July 4th parade shooting in Highland Park, Illinois, a few miles from Northwestern. IPR economists Molly Schnell and Hannes Schwandt study how exposure to a school shooting affects students in the short- and long-term, finding that antidepressant use increases after a school shooting, as do chronic absences. Research by political scientist and IPR associate Ana Arjona shows that a school shooting can shift how people vote. When it comes to policies to stop shootings, demographer and IPR associate Lori Ann Post reveals that the Federal Assault Weapons Ban enacted between 1994 and 2004 was effective.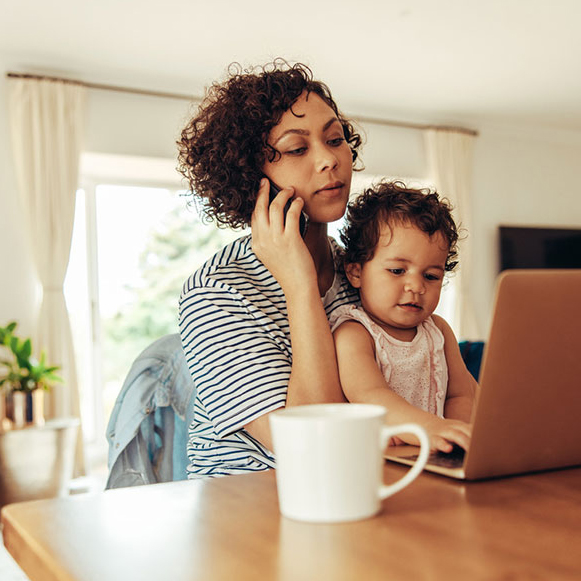 In January 2020, the U.S. labor market reached a milestone: Women held more paid jobs than men for only the second time in American history. Then the COVID-19 pandemic hit, plunging the U.S. economy into a downturn that resulted in furloughs and job losses across the country. Quickly, the pandemic-generated recession was coined a "shecession," as more women than men lost their jobs compared to previous recessions. Early in the pandemic, economist and IPR adjunct Matthias Doepke and his colleagues began investigating the pandemic's effect on women's employment, showing that they faced sharper job losses than men. IPR sociologist Christine Percheski and IPR economist Diane Whitmore Schanzenbach discussed historic trends in women's employment from the 1960s to the 2000s, sharing why more women entered the workforce across the 20th century and why growth in women's employment halted at the beginning of the 21st century.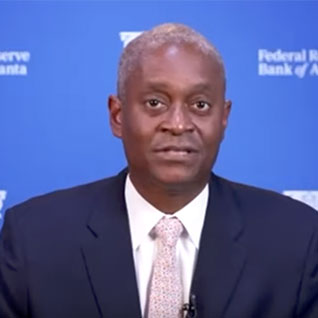 Rising rents, distressing dinner tabs, high gas prices, and other signs of stubborn inflation are topics top of mind for U.S. voters. At an October 5 IPR Distinguished Lecture, Raphael Bostic, president and chief executive officer of the Federal Reserve Bank of Atlanta, outlined the reasons behind the nation's surging inflation, what research and history show about combating it, and the Federal Reserve's efforts to build an economy that works for everyone. "In these circumstances, monetary policy assumes enormous importance because it is our bulwark against inflation," he told 130-plus in attendance for the virtual lecture. "Although recent data and other reports have brought glimmers of hope, the overarching message I'm drawing from them is that we are still decidedly in the inflationary woods, not out of them," he said.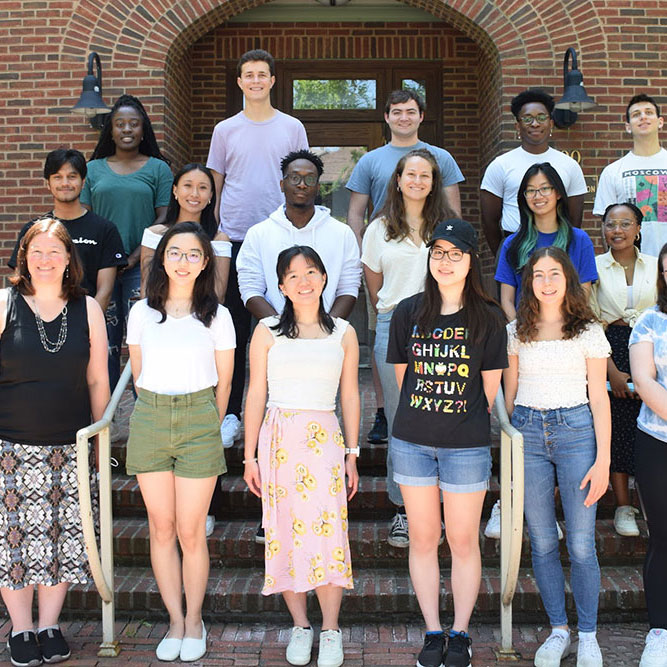 Each summer since 1998, IPR has run the Summer Undergraduate Research Assistants (SURA) program, which gives undergraduate students first-hand experience in the conceptualization and conduct of policy-relevant social science research. Several summer RAs blogged about their research experiences, including RAs who wrote about conducting a literature review to examine tools that measure water, sanitation, and hygiene in institutions, understanding how and why older adults misuse opioids, and examining health disparities. "Participating in SURA has revealed to me how social science research allows us to use academic tools to explore the world around us and make it better," wrote sophomore Leila Stoll, who worked with IPR developmental psychologist Terri Sabol and IPR director and economist Diane Whitmore Schanzenbach on examining universal pre-K in Chicago Public Schools.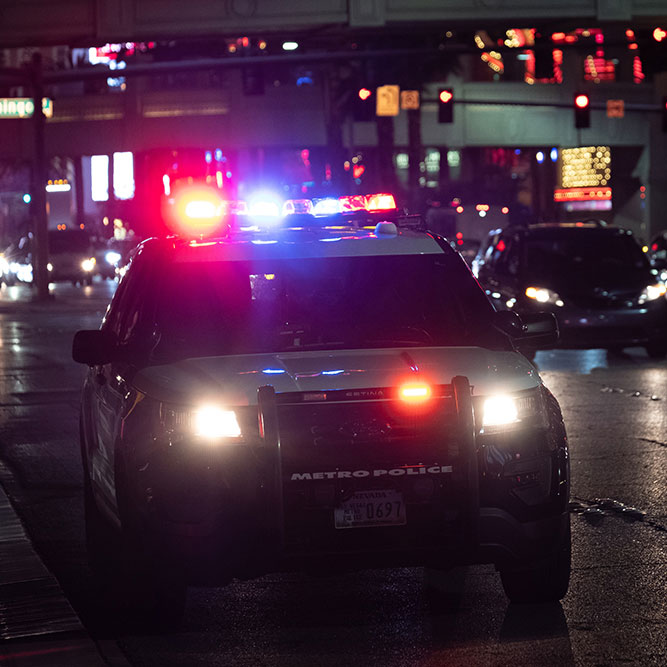 A first-of-its-kind study can help officials identify hidden networks of officers engaging in misconduct and criminal behavior within police organizations. Published in PLOS ONE, the study shows that police misconduct is a group phenomenon that contributes to a disproportionate number of arrests in minority communities. The research team, led by IPR sociologist Andrew Papachristos, used insights from three known cases of police corruption—including the ongoing case of ex-Chicago Police Sergeant Ronald Watts, whose team ran an extortion racket at a Chicago housing project for more than a decade—to create a statistical model to identify possible crews of officers engaging in misconduct and, at times, criminal behavior. The Invisible Institute, a Chicago nonprofit for investigative journalism, also worked on the study. Papachristos is faculty director of Corners, the Center for Neighborhood Engaged Research & Science, housed within IPR.
Top image (Clockwise from the top left): iStock; L. Shaull; Screenshot of Raphael Bostic; iStock; A. Schultz, White House; iStock
Individual article images: iStock; V. Anand, Illinois Public Media; L. Shaull; Pexels; R. Bulmahn, Flickr; Hajee, Flickr; iStock; Screenshot of Raphael Bostic; IPR; Unsplash
Published: December 13, 2022.