Women at Work: From a Milestone to a 'Shecession'
IPR researchers discuss the pandemic's effect on U.S. women's employment and policies to support them
Get all our news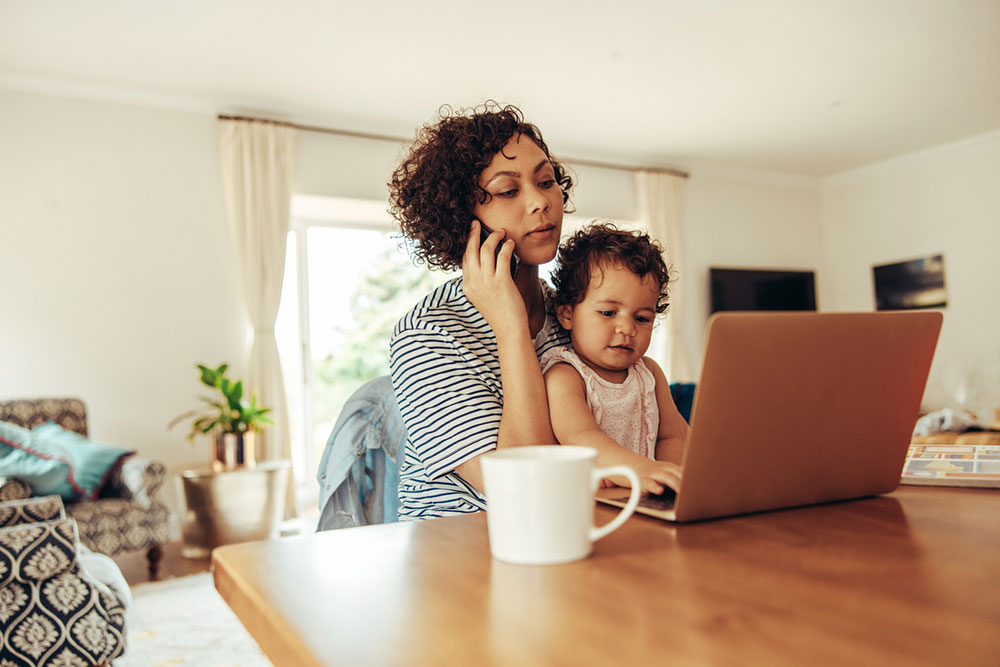 In January 2020, the U.S. labor market reached a milestone: Women held more paid jobs than men for only the second time in American history.
Then the COVID-19 pandemic hit, plunging the U.S. economy into a downturn that resulted in furloughs and job losses across the country. Quickly, the pandemic-generated recession was coined a "shecession," as more women than men lost their jobs compared to previous recessions.
IPR researchers have been tracking U.S. women's employment over time and especially since the second half of the 20th century. Now, more than two years into the pandemic, what have they learned about women's employment trends under COVID and which polices might help keep them in the labor market?
A Pandemic 'Shecession'
Early in the pandemic, economist and IPR associate Matthias Doepke and his colleagues began investigating the pandemic's effect on women's employment, showing that they faced sharper job losses than men.
Their latest research builds on those early findings. Women in the workforce with children were more than 5 percentage points more likely to be unemployed than men with children.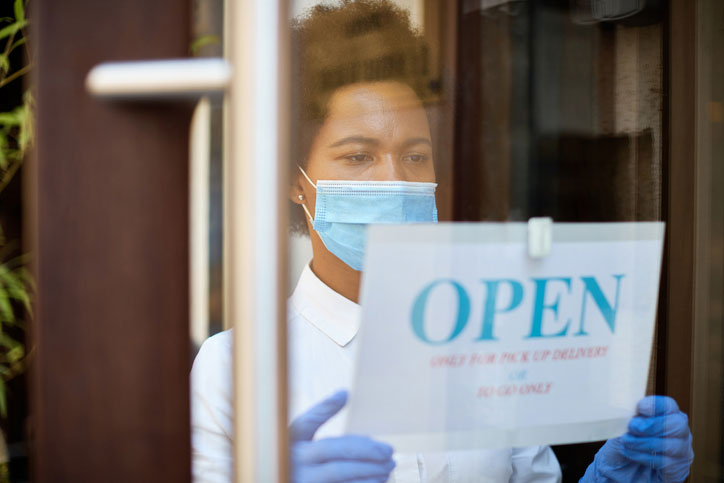 Over summer 2020, employment rebounded across the board, but dropped again in the fall due to new restrictions from the second coronavirus wave. Those who couldn't work from home, who were more likely to be less educated, were more likely to lose jobs. Black women's unemployment rates, compared to White women's, rose.
"This is primarily because Black women have more service sector jobs—more jobs have to be done in person," Doepke said.
In widening their investigation to 26 countries in Europe and North America, Doepke and his colleagues reveal that the U.S. was not alone in experiencing a "shecession." They compared job trends between October–December 2019 and April–June 2020, finding women lost more jobs than men in 18 of the 28 countries. Women also worked fewer hours compared to men in 19 of the 28 countries. They point to the ability to work from home, such as in the United Kingdom, and furlough policies in Germany as some buffers to women's employment. 
Their earlier research points to the closing of schools and daycares and cuts to hospitality jobs as the main reasons for women's higher unemployment. But later, after Doepke and his colleagues controlled for whether women had children and their job's industry, they still found gender gaps. He speculates that women workers may have dropped out to care for their elderly relatives and their health.
"It would not be surprising if, during the pandemic, women just responded more to the fact that going to work that was actually a health risk where it hadn't been before," Doepke said.
Women's employment increased significantly in 2021 and continued to rise into 2022, but the most recent data from the U.S. Labor Bureau show women are still not working at the same rates they were prepandemic.
"We are in a better place," Doepke said. "Much of the employment loss has come back—but not all of it and not as quickly as we would have expected."
He explains that some of the lag in women's employment has more to do with how they react to a job loss than the pandemic. Women tend to stay out of the labor market longer after losing their job, Doepke says, which can keep them unemployed longer because their earning potential drops, and they lose marketable skills.
"That's always been true but given that women were so much more affected by this shock of the pandemic, it is even more true," he said.
Employment Trends Before the Pandemic
Throughout the 20th century, women's employment outside the home steadily increased in the United States, leading to growth in the economy, wages, and productivity.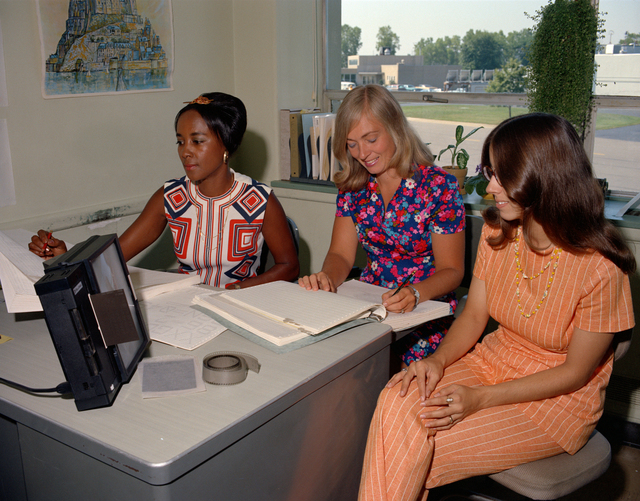 IPR sociologist Christine Percheski, who has examined historical trends in women's employment, shows that more college-educated women went to work between 1960 and 2005 and that younger women worked more hours than previous generations. 
During this time, "women's increased employment changed gender dynamics in individual families as well as in society more broadly," she said.
She also discovered that the "child penalty," or the employment difference between mothers and women  without children shrunk, indicating that, at least for college-educated women, it was becoming easier for women to have children and a career, too. 
Percheski points out that momentous shifts in key areas—job opportunities, education, gender discrimination, control over fertility, and their partners' attitudes—all played a role in women's significant gains in the labor market in the second half of the 20th century.
"Part of this story is also about family income and what's happening to men's income," Percheski said. "Although for college-educated women, that's a less important part of the story, but certainly for women whose families are in the middle or lower part of the income distribution, their earnings are needed more as non-college educated men's earnings erode over this period."
While this period highlights economic gains for women, the 2000s saw a halt to their labor market growth. IPR economist Diane Whitmore Schanzenbach's research in The 51%: Driving Growth Through Women's Economic Participation, which she co-edited, examines what happened by investigating women's employment trends from the early 1960s until 2016.
"It seems to me that the decline in recent years has been driven by broader macroeconomic trends," Schanzenbach said. "It's striking that the decline was quite consistent between women with and without children, and also between men and women starting around 2000." 
In The 51%, Schanzenbach outlines what happened: Prime working-age women, or those between 25 and 54 years old, were leaving the labor market, as well as women across all education levels and racial and ethnic groups. Black and White women had fairly similar employment levels in 2000 at 80% and dropped to 77% in 2016. Hispanic women, who were already about 10 percentage points behind White and Black women, saw roughly the same employment declines from 2000–16. 
Women's employment trends shifted in the years right before the pandemic to one of the highest periods of female labor participation. Some point to women's gains in sectors primarily dominated by men, such as healthcare, and the increase of service industry jobs, which employ a high number of women.
Post-Pandemic Polices for Working Women
While the U.S. economy has recovered a significant number of jobs lost during the early part of the pandemic, more can be done to support working women. The U.S. is one of a handful of countries with no national paid leave, childcare remains a problem for working mothers, and the gender wage gap still persists across racial groups.
"This recession looked different from earlier ones, especially because service sector jobs were really badly hit and women hold the majority of jobs in industries like hospitality and leisure, and education and health services, which were particularly badly hit," Schanzenbach said. "But even within industries, women's job recovery has lagged."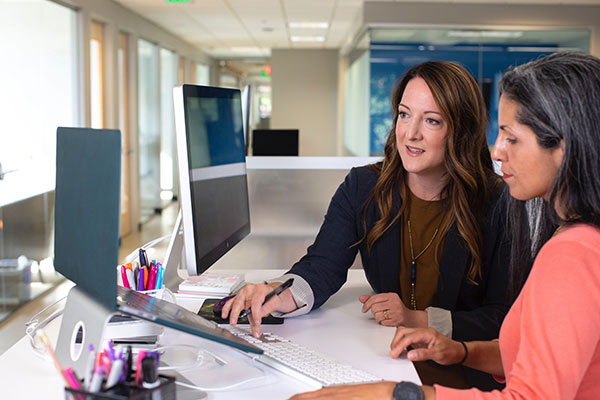 Schanzenbach says many have pointed to childcare difficulties during the pandemic as a reason working women haven't regained all of their jobs, which she sees as part of the story but not all of it.
Percheski suggests that many policies could support working women from paid parental leave to increases in minimum wage to more availability of part-time work, noting that some issues are more significant for different groups of women.
"For mothers in the lower part of the earnings distribution, or in the middle, childcare availability and cost is huge," Percheski said. "But that's not going to increase [employment for], let's say, college-educated mothers."
The pandemic offers a unique opportunity to reimage labor-market practices, Doepke argues. He and his colleagues find that women who were able to work from home were more likely to stay employed, indicating that remote work could reduce gender inequality, especially for working mothers.
"If you have a more general policy, [where] most workers spend, say, three days a week at home, and just a couple at the office, and that's not by gender or by whether you have kids, that would be actually quite beneficial for lowering gender gaps in the long run," Doepke said.
Matthias Doepke is the Gerald F. and Marjorie G. Fitzgerald Professor of Economic History. Christine Percheski is associate professor of sociology. Diane Whitmore Schanzenbach is the Margaret Walker Alexander Professor of Human Development and Social Policy and IPR director. All are IPR faculty members.
Photo credits: iStock; The U.S. National Archives, M. Brown; Unsplash
Published: March 24, 2022.