James Druckman
Payson S. Wild Professor of Political Science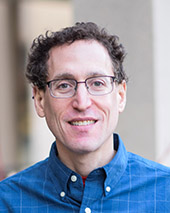 IPR Associate Director; IPR Fellow
PhD, Political Science, University of California, San Diego, 1999
James Druckman's research focuses on political preference formation, communication, and experimental methods. He also studies sports and politics (with a focus on gender), democratic responsiveness as well as the impact of race in various decision-making setting. Druckman has published more than 150 articles and book chapters in political science, communication, economic, science, and psychology journals. He co-edited Advances In Experimental Political Science and authored Experimental Thinking: A Primer on Social Science Experiments. He has served as editor of the journals Political Psychology and Public Opinion Quarterly as well as the University of Chicago Press's series in American Politics. He currently is the co-Principal Investigator of Time-Sharing Experiments for the Social Sciences (TESS). He also sits on numerous advisory boards, organizing committees, prize committees, and editorial boards.
Druckman's work has been recognized with numerous awards including many best paper/book awards; he also has received grant support from such entities as the National Science Foundation, the McKnight Foundation, the Russell Sage Foundation, and Phi Beta Kappa. He is an elected member of the American Academy of Arts and Sciences (pdf) and the recipient of a John Simon Guggenheim Memorial Foundation Fellowship. He further received Northwestern's Martin E. and Gertrude G. Walder Award for Research Excellence. His teaching/advising has been recognized with the Outstanding Award for Freshman Advising, an Outstanding Faculty citation by Northwestern's Associated Student Government, and the Karl Rosengren Faculty Mentoring Award.
Druckman obtained his BA from Northwestern, majoring in mathematical methods in the social sciences and political science. He is also an Honorary Professor of Political Science at Aarhus University in Denmark.
Current Research
Partisanship. Druckman explores the causes and consequences of political polarization in the United States. This includes studies looking at how to measure polarization, and its impact on political norms and attitudes about COVID-19.
COVID-19. Druckman is involved in a large-scale collaboration to study COVID-19 on a state level basis. He also is part of a project aimed at identifying Interventions to strengthen democracy with this project.
Political and Science Communication. Druckman has various projects that explore how mass communication influences citizens' opinions. This includes work looking at the impact of partisan media, and the hurdles and antidotes to effective scientific communication (e.g., with regard to climate change and other scientific issues).
Sports Politics. Druckman is writing a book about gender quality in college sports and specifically the roots of vast inequalities. He has a forthcoming book about Title IX and college sports.
Campaigns in a New Media Age: How Candidates Use the World Wide Web to Win Elections. Martin Kifer of High Point University, Michael Parkin of Oberlin College, and Druckman are studying the congressional elections and representation. This project has been ongoing since 2002 and has coding of 1,000s of candidate websites, along with surveys of campaigns and experiments on campaign effects.
Selected Publications
Books
Druckman, J.N.  and E. Sharrow. Forthcoming. Equality unfulfilled: How policy design, sex segregation, and organizational culture shape college sports. New York: Cambridge University Press. 
Druckman, J. N. 2022. Experimental thinking: A primer on social science experiments. New York: Cambridge University Press.
Druckman, J. N., and D. P. Green, eds. 2021. Advances in experimental political science. New York: Cambridge University Press.
Druckman, J. N., and L. R. Jacobs. 2015. Who governs? Presidents, public opinion, and manipulation. University of Chicago Press. 
Druckman, J. N., with D. P. Green, James H. Kuklinski, and Arthur Lupia, eds. 2011. Cambridge handbook of experimental political science. New York: Cambridge University Press. 
Journal Articles
Lacombe, M., M. Simonson, J. Green, and J. N. Druckman. Forthcoming. "Social disruption, gun buying, and anti-system beliefs." Perspectives on Politics. 
Voelkel, J., J. Chu, M. Stagnaro, J. Mernyk, C. Redekopp, S. Pink, J. N. Druckman, D. Rand, and R. Willer. Forthcoming. "Interventions reducing affective polarization do not improve anti-democratic attitudes." Nature Human Behavior. 
Green, J., J. N. Druckman, M. Baum, and D. Lazer. Forthcoming. "Using general messages to persuade on a politicized scientific issue." British Journal of Political Science.
Boxell, L., J. Conway, J. N. Druckman, and M. Gentzkow. Forthcoming. "Affective polarization did not increase during the COVID-19 pandemic." Quarterly Journal of Political Science. 
Trawalter, S., N. Habib, and J. N. Druckman. 2022. "Racial bias in perceptions of disease and policy." Group Processes & Intergroup Relations.
Bayes, R., J. N. Druckman, and A. Safarpour. 2022. "Studying science inequities: How to use surveys to study diverse populations." The Annals of the American Academy of Political and Social Science. 700: 220-233, 2022.
Druckman, J. N., S. Klar, Y. Krupnikov, M. Levendusky and J. Barry Ryan. 2022. "(Mis-)estimating affective polarization." The Journal of Politics.
Mernyk, J., S. Pink, J. N. Druckman, and R. Willer. 2022. "Correcting inaccurate aetaperceptions reduces Americans' support for partisan violence." Proceedings of the National Academy of Sciences of the United States of America. 119(16): e2116851119.
Perlis, R.H., M. Simonson, J. Green, J. Lin, A. Safarpour, K. Lunz Trujillo, A. Quintana, H. Chwe, J. Della Volpe, K. Ognyanova, M. Santillana, J. N. Druckman, D. Lazer, and M. Baum. 2022. "Prevalence of firearm ownership among individuals with major depressive symptoms." JAMA Network Open. 5(3): e223245.
Perlis, R. H., K. Ognyanova, A. Quintana, J. Green, M. Santillana, J. Lin, J. N. Druckman, D. Lazer, M. Simonson, M. Baum, and H. Chwe. 2021. "Gender-specificity of resilience in major depressive disorder." Depression & Anxiety.
Molden, D. C., R. Bayes, and J. N. Druckman. 2021 "A motivational systems approach to investigating opinions on climate change." Thinking & Reasoning.
Bayes, R., T. Bolsen, and J. N. Druckman. 2020. "A research agenda for climate change communication and public opinion: The role of scientific consensus messaging and beyond." Environmental Communication.