IPR Faculty Speak to Key Education Issues as Millions of Children Return to Schools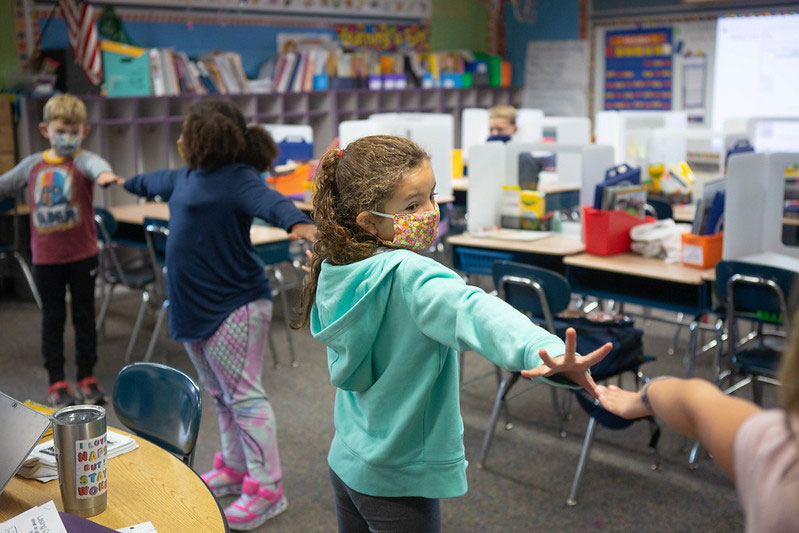 Second graders create distance between each other using their arms as they line up to go outside.
How are students faring as U.S. schools reopen after being shuttered due to the pandemic? Many school districts are bringing their students back into the classroom after months of remote learning. But data about how long schools were closed and how students and their families have coped during the COVID-19 pandemic are hard to come by. This is why the Department of Education's research arm, the Institute of Education Sciences (IES), is currently undertaking the collection of high-quality data as part of President Biden's January 21 Executive Order.
Even with limited data, IPR faculty from multiple fields have much to contribute to the understanding of the impact of school closures and remote learning on students during lockdowns and pandemic precautions.
IPR researchers answered a number of questions based on their research about reopening schools, and their answers are illuminating. Read a summary and their answers below. 
* Some IPR experts' answers address multiple topics and as such have been included in more than one section.
Learning Gaps, Inequities, and Remote Learning
Students' Mental Health
Social Connections and Community
Lessons from the Past and for Reforms
Photo credit: A. Shelley for American Education, Flickr