Faculty Matter
New gift establishes a named faculty fellowship, IPR celebrates faculty promotions
Get all our news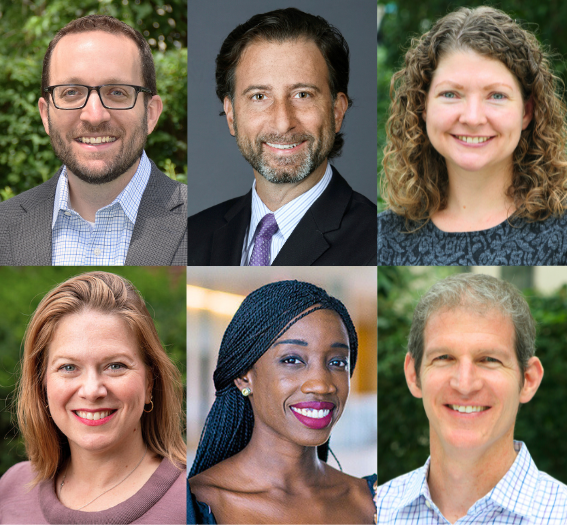 Daniel Galvin, Eli Finkel, Laurel Harbridge-Yong, Ofer Malamud, Sally Nuamah, Elizabeth Tipton (from top left, clockwise)
Northwestern's Institute for Policy Research (IPR) welcomed social psychologist Eli Finkel this September as the inaugural Morton O. Schapiro IPR Faculty Fellow. An expert on political polarization and romantic relationships, Finkel, who holds appointments in psychology and the Kellogg School of Management, will further boost the Institute's robust policy research portfolio.
In a first for the Institute, the position has been generously funded by an anonymous donor in honor of Morton Schapiro, an IPR economist who served as Northwestern's president from 2009–22.
From its start in 1968, the Institute's faculty have always played a critical role in its development. Deeply affected by the intense societal upheavals at the time, several Northwestern social scientists came together to establish the Institute, pledging to use their research and teaching to improve the lives of Chicagoans. It has been 55 years since then, but its faculty's commitment to producing outstanding research to address big policy questions, in Chicago and beyond, has never wavered.
"Since its inception, IPR faculty have sought to tackle some of the most challenging problems confronting our society through diverse and rigorous research," IPR director and sociologist Andrew Papachristos said. "Eli's trailblazing work on partisanship not only continues in this tradition but also expands it during a critical moment in U.S. and world history."  
Eli Finkel: Understanding Relationships in Politics and Marriage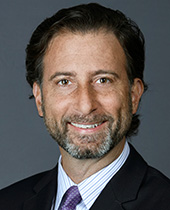 Have you ever wondered why some people seem so toxic when talking about politics on social media? Or why some couples create and sustain great marriages while others split apart? Finkel examines these and other questions that sit at the intersection of interpersonal relationships and political speech and action. His research lies within the field of political psychology, with special focus on political sectarianism and antidemocratic tendencies in the United States.
In one recent project, Finkel and Northwestern postdoctoral fellow Michalis Mamakos analyzed the comments and behavior of more than six million Reddit users across thousands of diverse cultural contexts (subreddits). They find that people who choose to take part in political discourse tend to be especially toxic, even when discussing topics that aren't political and in nonpartisan contexts.
In addition to his research on political polarization, Finkel studies how people become attracted to one another, marriage dynamics, and how couples pursue common goals in romantic relationships. His findings on these topics have appeared in publications from the Harvard Business Review and Scientific American to media, such as the Wall Street Journal, Economist, Atlantic, and many more. Additionally, he has served as an occasional guest essayist for the New York Times since 2012, holding forth on the science of online dating, the "trauma" of parenthood, and the quality of modern marriages, among other topics.
Finkel is also examining social-emotional polarization and antidemocratic tendencies in Americans. Over the past decade, pundits and scholars have drawn links between the two, but no research has specifically shown what is happening. Finkel and his colleagues deploy cross-sectional, longitudinal, and experimental methods to develop and validate a measure of political sectarianism, including a study conducted during the U.S. midterm elections in 2022. They demonstrate that social-emotional polarization does indeed predict antidemocratic tendencies when properly conceptualized and operationalized.
He is the author of more than 160 articles and the author or co-editor of four books, including the highly lauded The All-or-Nothing Marriage: How the Best Marriages Work (2017, Dutton). It analyzes the institution of marriage over time, finding that the best marriages of today are better than the best ones of the past.
Finkel directs Northwestern's Relationships and Motivation Lab (RAMLAB). His research has received funding from the National Science Foundation, John Templeton Foundation, and National Institute on Aging, among others.
"I've had the privilege of seeing IPR up close for more than a decade now," Finkel said. "I'm so excited to join this extraordinary group of fellows, especially in a position named after President Schapiro, who deeply appreciated just how special IPR is." 
Celebrating Faculty Promotions
In addition to welcoming its latest fellow to IPR's interdisciplinary fold, the Institute also recently congratulated five of its fellows who were promoted to full or associate professor in September. Their promotions, awarded by their schools and home departments, recognize the quality of their research and teaching, as well as affirming the impact they have had not only on the University, but also the wider world.
IPR's Newest Full Professors
Daniel Galvin: Examining Wage Theft, Labor Policy, and New Forms of Labor Organizing
IPR political scientist Daniel Galvin's research examines labor policy, worker organizations, and the enforcement of labor standards. In his upcoming book, titled Alt-Labor: Low-Wage Workers and the New Politics of Workers' Rights, he examines the changing  nature of workers' rights since the 1960s and the development of nonunion, nonprofit "alt-labor" groups that support and organize low-wage workers in their ongoing fight for their rights. Over the past decade, Galvin has also studied the issue of wage theft, in which employers pay employees less than the minimum wage. In one study, he finds that stronger state enforcement capacities are associated with a lower incidence of minimum wage violations, and that in states where back pay was tripled as a penalty for violations, there was a steep drop in wage theft. He is currently working on a study that looks at wage theft and the lack of enforcement capacity in the South.
Laurel Harbridge-Yong: Investigating Partisan Conflict and Legislative Compromise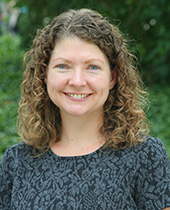 IPR political scientist Laurel Harbridge-Yong's research examines how elections, institutions, and policy are connected in the United States. She also investigates partisan conflict in American politics, as well as how difficult it is to reach bipartisan agreement and legislative compromises. She studies legislative inaction, partisan conflict, and primary voters' power. In her recent research, she discovers that legislators have incentives to align with primary voters. These incentives, a product of the American two-stage election process, can shape which constituents' policy preferences are represented in Congress—and may also contribute to polarization. She and her collaborators are launching a large-scale survey of primary election voters in 2024. She is also launching a new project to study the rising trend of threats and violence against elected officials and election workers in American politics. She and her colleague have conducted over 100 interviews of state and local officials and plan to work with the U.S. Conference of Mayors and to continue surveying mayors, state legislators, school board members, and others.
Ofer Malamud: Shining a Light on Investments in Human Capital and Education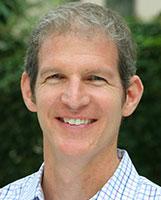 IPR economist Ofer Malamud's research examines education policy from an international perspective. Specifically, he focuses on education investments over the life course, the role of technology in human capital formation, and the effects of general and specific education on labor market outcomes. Recently, Malamud used data from the Children of the National Longitudinal Survey of Youth survey to examine associations between several distinct child behavioral problems and early adult earnings. The findings indicate significant earnings penalties for women who exhibited more headstrong behavior and for men who exhibited more dependent behavior. He is currently working on a project that looks at the diffusion and adoption of a math curriculum that the Peruvian government implemented across the country. He and his colleagues conducted a randomized field experiment in which teachers were encouraged to adopt this technology. They will study which teachers are more likely to adopt the online math curriculum, how this educational technology is diffused to students, and whether there are spillovers to other teachers.
Elizabeth Tipton: Developing Statistics for the Greater Good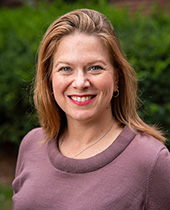 IPR statistician Elizabeth Tipton's research focuses on the design and analysis of field experiments, particularly on their external validity and on how to make causal generalizations from them. She is developing methods and tools to improve the generalizability of large, randomized trials, especially in education and psychology. Thanks to a Spencer Foundation grant, Tipton developed The Generalizer, a free webtool for developing sampling and recruitment plans for randomized trials in K–12 education and for assessing the generalizability of results of a study to different policy relevant populations. She and education sociologist Cynthia Coburn were recently part of a 15-member committee that developed 19 recommendations through a six-month consensus process for the National Academies of Sciences, Engineering, and Medicine. According to their recommendations, five themes will dominate education over the next decade: equity, technology, use and usefulness of education research, heterogeneity, and implementation.
IPR's Newest Associate Professor
Sally Nuamah: Intersecting Race, Gender, Education, and Politics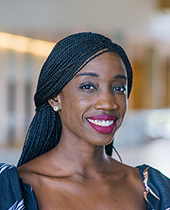 IPR social policy expert Sally Nuamah's research sits at the intersection of race, gender, education policy, and political behavior. Her work is focused on using both quantitative and qualitative methods to examine the political consequences of public policies for Black people across the United States, as well as in Ghana and South Africa. Nuamah's award-winning book, Closed for Democracy (Cambridge University Press, 2022), investigates the political consequences of mass closures on Black Americans' relationship with government. She is also working on a new book which is focused on the punitive experiences of Black women and girls, and how that shapes their relationship to government democracy. The book will examine the finding that Black women's experiences with the criminal justice system does not appear to depress their political participation in the same way it depresses that of other groups of Americans. In the book, she describes this finding as indicative of their disproportionate "political labor" in upholding American democracy.
"IPR empowers, connects, and promotes faculty research that positively impacts public discourse and positively changes communities," Papachristos said. "Donations such as the Morton O. Schapiro IPR Faculty Fellows Fund create long-lasting value for the Institute by supporting its faculty research and ensuring the best—and oftentimes boundary-pushing—research has a place to develop and hopefully have an impact."
"By investing in faculty research, the Institute extends its reach and fosters meaningful public discourse that leads to lasting change," he continued.
Photo credits: Photos courtesy of IPR faculty.

Published: September 26, 2023.