New IPR Research: October 2023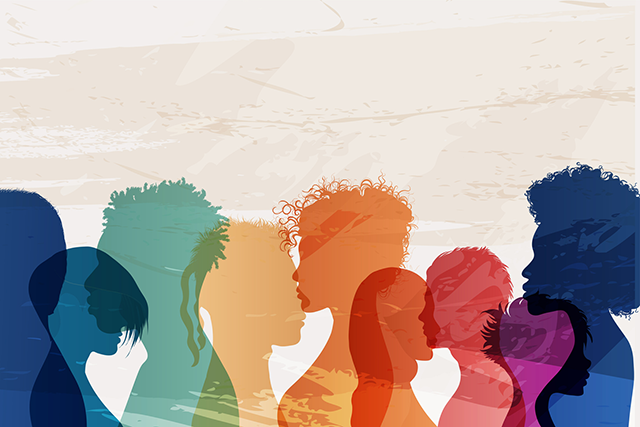 This month's new research from IPR faculty examines support for political violence, a two-generation program to improve immigrant parents' english, and proposes a multidisciplinary roadmap for global mental health. It also examines rebel rule and economic outcomes in Colombia, how infants make a connection between how an object is named and the concept of the object, and the role infectious diseases play in the pace of biological aging.

Social Disparities and Health
A Multidisciplinary Roadmap for Global Mental Health
Mental health issues are on the rise around the globe, despite tens of billions of dollars of research funding that has gone toward addressing them over the past several decades. In Nature Mental Health, IPR psychologist Robin Nusslock and his colleagues present a model for addressing mental health on a global scale that is targeted, personalized, and scalable. The researchers developed an approach they call the "circuits-to-communities model," which aligns six disciplines to create targeted and personalized mental health interventions. The six disciplines are neuroscience, cognitive science, developmental science, social science, intervention science, and implementation science. They propose that bridging knowledge in these areas is key to creating more precise treatments and argue that the framework considers neurocognitive circuits and functions and the way social and environmental stressors affect emotions for a more holistic approach to mental health problems. For example, a mental health professional might ask patients suffering from depression to record their symptoms in an app, which also includes information about their life stage, any early adversity, and their ongoing stressors. This type of model can lead to alignment across disciplines, which can help scholars and healthcare providers understand the causes, prevention, and treatment of mental health problems.
Childhood Infections and Biological Aging
Human life expectancy has doubled over the last 200 years, but we do not really understand why. Though researchers have studied how infants' environments affect their health as they age, the role infectious diseases play in the pace of biological aging is unclear. In the American Journal of Human Biology, IPR anthropologists Thomas McDade and Christopher Kuzawa, along with their colleagues, investigate this connection. Using data from the Cebu Longitudinal Health and Nutrition Survey in the Philippines, they examine 1,450 participants born in 1983–84 who were 20–21 years old in 2005 when blood samples were taken from which DNA was extracted and analyzed. Additionally, they also had health history data for their first two years from in-home interviews. Three markers, which indicate epigenetic—or biological—age, were measured in the DNA samples. The researchers' analysis showed that individuals who had more infections by age 2 had a younger biological age in adulthood. The authors call for more research to investigate the immune mechanisms affected by early exposure to infections and how they might influence aging.  McDade is Carlos Montezuma Professor of Anthropology, and Kuzawa is John D. MacArthur Professor of Anthropology.
Politics, Institutions, and Public Policy
Reducing Support for Political Violence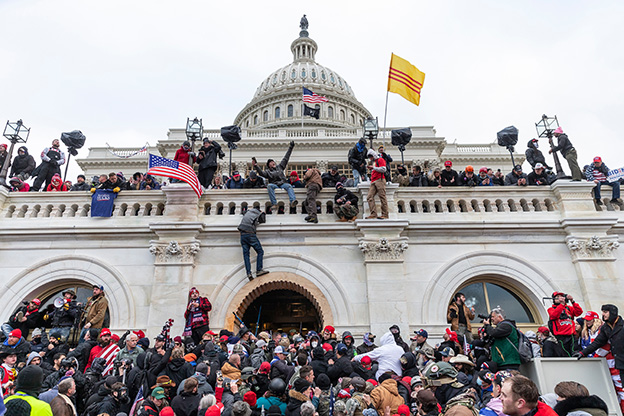 The 2021 U.S. Capitol attack drew American attention to politically motivated violence, but it is still not clear why people support such acts. In the Proceedings of the National Academy of Sciences, IPR political scientist James Druckman and his colleagues examine how partisans perceive violence support among the opposing party, and if correcting that perception lowers partisans' own support for and willingness to engage in violence. The researchers surveyed 4,741 Democrats and Republicans across four studies before and after the 2020 U.S. presidential election and the 2021 U.S. Capitol attack. The first two studies measured how much participants support and are willing to engage in violence and how much they believe opposing partisans support and are willing to engage in violence. Republicans and Democrats overestimated rival partisans' support for violence by 245 to 442%. They also overestimated the opposing party's willingness to engage in violence by 368 to 441%. During the third and fourth studies, these misconceptions were corrected with a brief, informational intervention. In the third study, participants' own support for violence was reduced by 34%, and in the fourth study, participants' willingness to engage in violence was reduced by 44%. The findings indicate that public support for political violence is influenced by an overestimation of opponents' support for violence, which can be corrected to reduce support for such acts. Druckman is Payson S. Wild Professor of Political Science.
Rebel Rule and Economic Outcomes in Colombia 
Rebel-armed groups rule over millions in areas of civil war, but little is known about the economic effects of such rule on civilians' lives. In the Journal of Conflict Resolution, political scientist and IPR associate Ana Arjona and her colleagues examine, for the first time, the long-term consequences on household economic resilience in a post-war period of rebel rule. They used a longitudinal household survey in four conflict areas in Colombia in 2010, 2013, and 2016 to over 4,500 rural households. They then combined the findings with original data on whether, and how, armed actors ruled each community during different stages of the civil war. Over the course of the study, two periods of damaging weather—extreme rainfall and droughts—provided tests of rural household resilience to economic hardship. The results reveal that the households exposed to the weather extremes lost crops and had less food to eat, forcing some to migrate. But households in communities where armed groups' rule was stronger were not as affected by the bad weather, likely due to the rebels' fostering improved infrastructure, closer interaction with civilians, and involvement in dispute resolution. Those who lived in places with stronger rebel rule experienced better economic outcomes than those who did not. The researchers note that civil war may lead to institution building that affects economic conditions after a conflict ends.
Education Policy
Improving Immigrant Parents' English with a Two-Generation Program 
In 2012, the Community Action Project of Tulsa County (CAP Tulsa) created a family-focused English as a Second Language (ESL) program for parents and children in their Head Start program. Immigrant parents seeking to improve their English language skills were enrolled in intensive, free ESL courses with a child-centered curriculum, while their young children attended Head Start. In the first experimental evaluation of this two-generation program, IPR researchers Teresa Eckrich Sommer, Lauren Tighe, Terri Sabol, Lindsay Chase-Lansdale, and their colleagues assess the effects on parents' English language, parent engagement, and psychological wellbeing, as well as the children's language and cognitive skills after one year. The randomized control trial of 197 parent-child pairs from Spanish- (89%; mostly from Mexico) and Zomi-speaking (11%; from Myanmar) families, published in Applied Developmental Science, finds that parents in the program reported higher English reading skills and engagement of their child's teacher compared to parents not in the program. Parents who began the program with lower English proficiency reported more benefits–more positive parenting skills and lower levels of psychological distress. Parents with greater English skills, however, reported fewer benefits–more parenting stress and psychological distress after one year. The researchers suggest that parents with advanced English skills may become more aware of being treated differently, which may lead to distress. No effects on children's language and cognition were detected, but all children in CAP Tulsa's Head Start program scored highly on cognitive assessments. The authors emphasize that early investment in immigrant families with young children may have benefits for both parents and children and a long-term study is needed. They recommend creating a national demonstration program to explore how two-generation ESL programs may function in other Head Start contexts.
Child, Adolescent & Family Studies 
Connecting Language and Concepts
How do infants make a connection between how an object is named and the concept—or representation—of the object? IPR psychologist Sandra Waxman and her colleagues investigate these questions in new research in Scientific Reports. Building on their earlier in-person work with infants, the researchers conducted two online studies, one with 55 12-month-olds and one with 48 7-month-olds. In both studies, pictures of stuffed animals were shown to the babies who heard made-up names, like "vep," spoken for each animal. For half of the babies, each of these animals was given a unique name; the other half heard the same name applied to all four animals. Next, babies viewed the very same animals, this time paired with a new animal and presented in silence.  The researchers found that when each animal had received a unique name, infants successfully recognized the animal and distinguished it from others. But when all animals had been given the same name, babies failed to recognize even the most recently seen animal. Both the older and younger babies showed the same pattern, although 7-month-olds could remember fewer objects. The studies show that even before infants know many words, they form a precise, conceptual link between object naming and representation. As they grow older, their capacity to distinguish unique examples within categories improves. The researchers conclude that infants as young as 7 months can connect language and concepts. Waxman is Louis W. Menk Chair in Psychology. 
Photo credits: iStock, Shutterstock, and Pexels

Published: October 20, 2023.