Thomas McDade Elected to Two Acclaimed National Academies in the Same Month
IPR biological anthropologist earns membership for his pioneering research achievements
Get all our news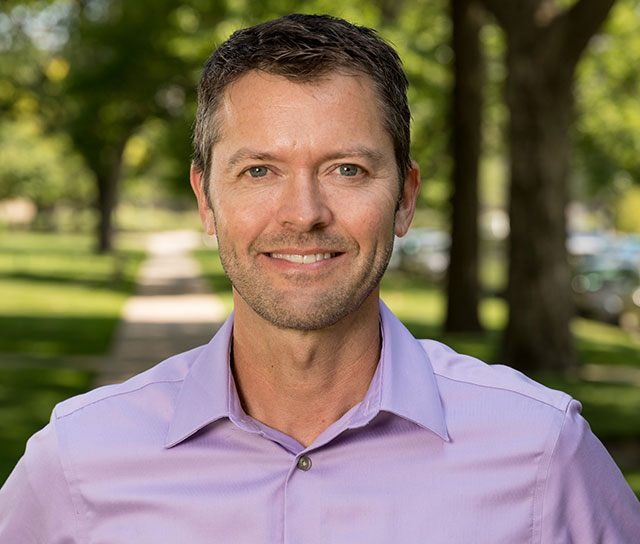 IPR biological anthropologist Thomas McDade was elected to the National Academy of Sciences (NAS) and the American Academy of Arts and Sciences, two of the nation's most prestigious scholarly bodies, in April 2021.
McDade, the Carlos Montezuma Professor of Anthropology, studies how social, economic, and ecological contexts shape human biology and health over the life course. His research focuses on the long-term effects of early environments and integrates biological measures into population-based research. 
"Thom McDade is a tremendously creative and productive researcher. All of us at IPR continue to learn so much from his many contributions," said IPR Director Diane Whitmore Schanzenbach. "We are so pleased to see him recognized with these honors."
He has pioneered the use of minimally invasive dried blood spots to collect biomarkers in the field, making them ideal for population-based research. He is a founding member and current director of IPR's Cells to Society (C2S): The Center on Social Disparities and Health, which is one of the first university-based centers to integrate perspectives from the social, life, and biomedical sciences to advance our understanding of human health and social outcomes. Some of his research that exemplifies this approach includes exploring the role of breastfeeding and birth weight on adult health or how poverty can leave a mark on up to 10% of a person's genes.
When the pandemic hit, McDade turned his research to investigate the spread of coronavirus in the community, heading into a lonely lab to jumpstart the development of a novel, at-home antibody test. He and his colleagues at Northwestern University Feinberg School of Medicine launched the Screening for Coronavirus Antibodies in Neighborhoods (SCAN), a community-based study, in June 2020. Their study tracks the spread of the virus that causes COVID-19, and the researchers are investigating what circumstances and behaviors may impact exposure to the virus and the development of immunity.
"I am honored—and humbled—to have been elected into the National Academy of Sciences and the American Academy of Arts and Sciences," McDade said.  "I am tremendously grateful to the mentors and collaborators who made this possible, and to my colleagues at IPR for their unwavering support." 
National Academy of Sciences
The NAS is a private, nonprofit institution that recognizes and admits members for their original research. Membership is one of the highest honors for a scientist.
President Abraham Lincoln established NAS under a congressional charter in 1863. Now, the organization has approximately 2,461 members. NAS also works with the National Academy of Engineering and the National Academy of Medicine to provide public policy advice to the government. 
A total of 120 new members entered the academy this year, including two more Northwestern professors. McDade is now among the 28 Northwestern professors elected to NAS. IPR fellows Christopher Kuzawa and Charles F. Manski were previously elected in 2018 and 2009, respectively.
American Academy of Arts and Sciences
The American Academy of Arts and Sciences recognizes scholars, artists, scientists, and leaders who "contribute to the common good from every field, discipline, and profession." Founded in 1780, it is one of the country's oldest honorary societies and an independent research center that helps inform public policy.
"We are honoring the excellence of these individuals, celebrating what they have achieved so far, and imagining what they will continue to accomplish," said David Oxtoby, President of the American Academy.
McDade is a part of the 252 new members joining this year, including five additional Northwestern professors. Other "extraordinary people," such as Oprah Winfrey and Sanjay Gupta, were elected, too. McDade joins 19 IPR faculty currently elected to the academy, including health psychologist Edith Chen, political scientist James Druckman, and psychologist Sandra Waxman.
Read more about McDade and his work.
Thomas McDade is the Carlos Montezuma Professor of Anthropology, director of the Laboratory for Human Biology Research, director of Cells to Society (C2S): The Center on Social Disparities and Health, and an IPR fellow.
Photo credit: Shane Collins 
Published: May 25, 2021.