New IPR Research: March 2021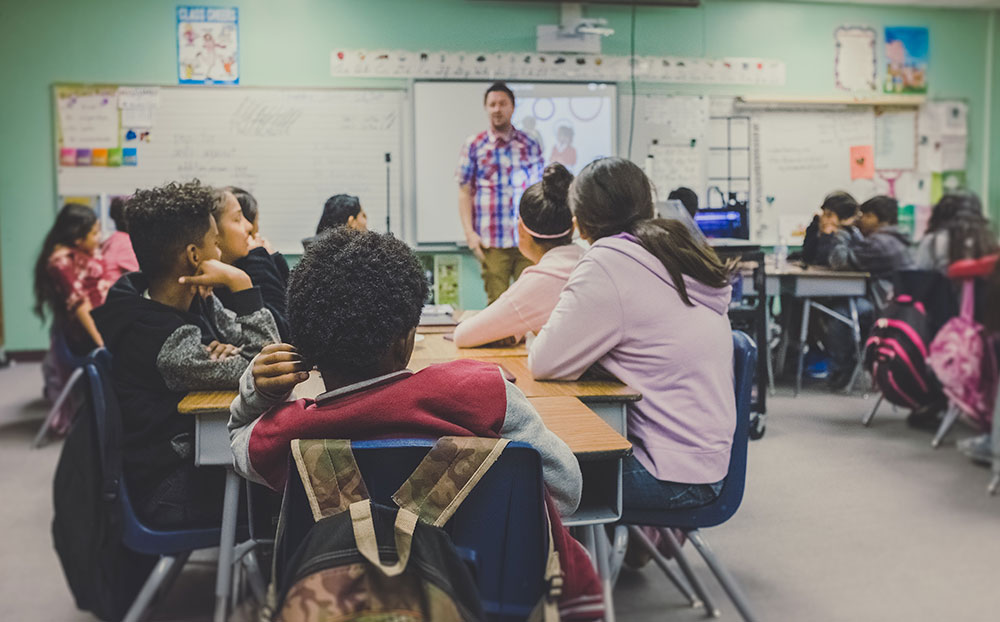 This month's new research from IPR faculty covers the role of social-emotional development in students' lives, policy and science during the pandemic, and whether bipartisan policymakers are more effective. It also examines how greater social support may help food-insecure women adhere to HIV treatments, whether all Head Start programs are created equal, and what Americans understand about the racial wealth gap. 
Education Policy
The Role of Social-Emotional Development in Students' Lives
Certain characteristics and skills help young people do well in life, research shows, such as being hardworking, understanding, and flexible. High schools encourage these mindsets, habits, and competencies, called social-emotional development, but can its impact be measured? In a study published in Education Next, IPR labor economist Kirabo Jackson, IPR graduate research assistant Sebastián Kiguel, and their colleagues create value-added measures of social-emotional development similar to value-added test score measures to see the impact on short- and long-term student outcomes. They examine surveys of social-emotional development given to Chicago Public School students in combination with administrative and test-score data, focusing on over 55,500 students who were in ninth grade in 2011–17. Outcomes they consider include absences, disciplinary infractions and school-connected arrests, course credits, and freshman grades, as well as graduating from high school and enrolling in college in the longer term. The researchers determine that schools that are better at developing students' social-emotional learning tend to do so in one of two ways—either by promoting social well-being, which improves student attendance and behavior, or by boosting work habits, which increases academic performance. They find that school improvement of students' social-emotional growth has a greater effect on students' outcomes than schools raising students' test scores. The authors conclude the next step is to understand which school practices are working and what policies are needed to implement them widely. A related study appears in the American Economic Review: Insights.
Politics, Institutions, and Public Policy
Policy and Science During the Pandemic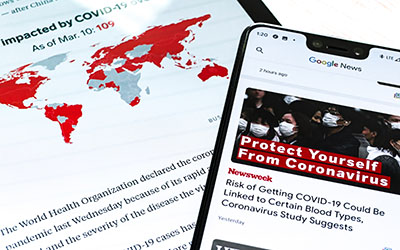 The disconnect between science and policy is a long-standing concern, especially during a global pandemic. In Science, strategy professor and IPR associate Benjamin Jones and his colleagues examine the coevolution of policy and science during the pandemic. Using a dataset of 37,735 policy documents published by government agencies and think tanks from 114 countries and 55 intergovernmental organizations from January 2­–May 26, 2020, the researchers matched each document to scientific references in a second dataset of academic publications and citations. They find in the early stages of the pandemic, 90% of the policy documents were focused on medical and public health, but beginning in March, there was more focus on issues around the economy and society. The researchers also show studies referenced in policy documents had on average 40 times more citations in other scientific studies than those not referenced, indicating that policymakers used the research that scientists themselves consider especially impactful. The researchers find that many policy documents created to combat COVID-19 used recent and peer-reviewed scientific studies, despite the rapidly evolving nature of the pandemic. The researchers write that these findings are encouraging for the role of science during the pandemic, where the evolution of policy has been closely intertwined with important, recent, and peer-reviewed scientific developments.
Are Bipartisan Lawmakers More Effective?
Congress has become increasingly polarized, leaving little middle ground in the ideological center, yet recent evidence suggests that bipartisanship has continued even if somewhat diminished. How do the electoral incentives against bipartisanship square with the continuation of bipartisanship in lawmaking? In an IPR working paper, IPR political scientist Laurel Harbridge-Yong and her colleagues assess whether there are direct legislative benefits from engaging in bipartisan activities by looking at the relationship between members' records of working across the aisle and their effectiveness at lawmaking. The researchers analyze the Legislative Effectiveness Scores (LES) of every member of the U.S. House of Representatives and the U.S. Senate who served in the 93rd–114th Congresses between 1973–2016 and track how often their bills drew in co-sponsors from the opposing party. LES is a measure of how successful elected officials are at advancing their legislative agenda by introducing bills, receiving action in committee, passing in it in their chamber, and ultimately becoming law. The authors find that bipartisanship works, and members who gain support from legislators across the aisle as co-sponsors on their bills are more successful at moving them through committee and into law. Being a bipartisan co-sponsor also puts legislators in the position of receiving more bipartisan support for their own agenda. The researchers propose that if lawmakers want to be more effective, one way is to become more bipartisan in their legislative coalitions. 
Child, Adolescent, and Family Studies
Greater Social Support May Help Food-Insecure Women Adhere to HIV Treatments
Antiretroviral therapy (ART), or taking a combination of HIV medicines each day, is critical to follow to maintain a healthy life for people living with HIV. In AIDS and Behavior, IPR anthropologist Sera Young and her colleagues investigate what predicts whether someone will follow through with ART and the relationship between social support and other factors impacting ART adherence. The researchers looked at data from Pith Moromo, a longitudinal study exploring the impact of HIV and food insecurity during the first 1,000 days of life, among 371 pregnant women of mixed HIV status. At nine months postpartum, the participants provided information on their experiences with food insecurity, HIV-status, social support, and health-related quality of life. The researchers show that higher quality of life, greater social support, greater wealth, and a new HIV diagnosis are predictors of ART adherence, while increased food insecurity was not. Social support moderated the impact of food insecurity on ART adherence. This demonstrates that social support has the ability to be a buffer against the stress of food insecurity for those who take HIV medicines, including through emotional support and advice about available resources. The results suggest that multi-level ART adherence-related programs and policies promoting food security, overall quality of life, and social support are needed for perinatal and postpartum women.  
 
Performance Measurement & Rewards
Are All Head Start Programs Created Equal?
Head Start is the nation's largest publicly funded preschool program for low-income children, but are all programs equal? In American Educational Research Journal, IPR developmental psychologist Terri Sabol and her colleagues examine the extent to which classroom quality varies within a Head Start center and how average center quality and variation within centers relates to children's outcomes. Federal and tantamount systems that monitor structural and process quality in Head Start typically assess a subset of classrooms in a center to evaluate the whole center, based on the assumption that classroom quality within the same center does not vary. Using the Head Start Family and Child Experiences Survey (FACES) conducted in 2006 and 2009, the researchers looked at 75 agencies, 196 centers, 596 classrooms, and 4,130 children to explore several measures of classroom quality and children's outcomes. The researchers show that one-third to one-half of variation in quality of classrooms was due to differences between individual classrooms within a center and that 37% of centers would receive different accountability scores depending on the selected classroom. When comparing classrooms within the same center, they find that instructional support, or a teachers' ability to give feedback and encourage critical thinking, was related to children's preliteracy, language, and social skills. The results reveal that there is variation in Head Start classroom quality within centers that is not being measured accurately within accountability systems. Future work should identify how many classrooms must be measured to accurately represent a center or consider creating new accountability systems to take classroom differences into account. ­
Poverty, Race & Inequality
Disrupting Beliefs in Racial Economic Progress
Despite limited progress, there is still stark wealth inequality between Black and White Americans, and many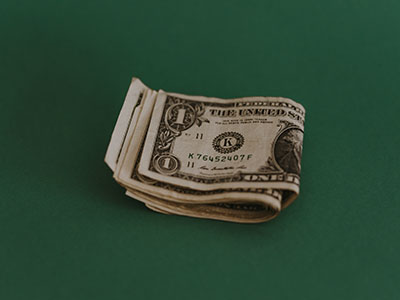 Americans are unaware of the size of the gap. In Personality and Social Psychology Bulletin, management professor and IPR associate Ivuoma Onyeador, IPR faculty adjunct Jennifer Richeson, and their colleagues examine whether information about racism's impact on opportunities and outcomes for racial minorities improves White Americans' perceptions of the current Black-White wealth gap. In one study, 667 White participants read an article about racial inequality in the U.S. or another article and then provided their estimates of income and wealth equality between Black and White Americans in 1963 and 2016. In a second study, 845 White participants were randomly assigned to read one of two articles about the persistence of racial discrimination because of either explicit bias or implicit bias, or they did not read anything. Both studies found that reading about racism and either implicit or explicit discrimination produced smaller overestimates of how much the wealth gap had narrowed over time, but largely because participants adjusted their estimates of past levels of racial economic equality down. The findings indicate that, while White Americans' belief in racial progress may be disrupted temporarily, their belief in the equality of Black and White Americans' current economic circumstances is misinformed. Future research is needed to uncover interventions that could help provide accurate information about current economic gaps.
Photo credits: Unsplash

Published: March 17, 2021.