Summer Undergraduate Research Assistant Program
Summer Undergraduate Research Assistants Program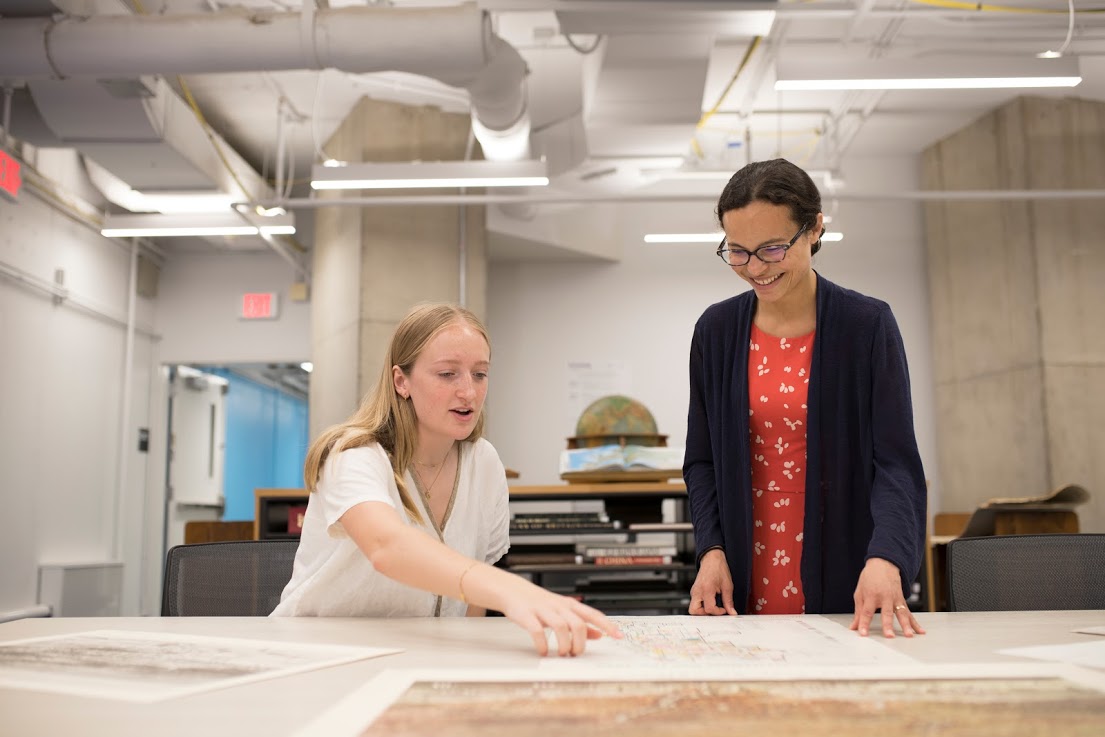 Junior Flannery Cusick worked with IPR political scientist Chloe Thurston in the summer of 2019 to evaluate how the use of special forces during the 1960s Civil Rights Movements impacted towns years later.  
IPR is committed to involving Northwestern undergraduates in its research enterprise. To this end, IPR has run its Summer Undergraduate Research Assistants (SURA) Program since 1998. The program gives students first-hand experience in the conceptualization and conduct of policy-relevant social science research.
The SURA program starts off with a course in statistical computing, and students spend the rest of the time working on real-time research projects with IPR faculty.
It is hoped that some RAs will continue to work for faculty during the following academic year and/or write honors theses that incorporate policy-relevant topics and research. 
2023 Program Details
Eligibility: Current Northwestern first-years, sophomores, and juniors. International student applicants must have an eligible F-1 visa.
Program dates: Runs for 10 weeks, typically starting the third week in June. Although the starting dates, time off, and ending dates are flexible at the discretion of the faculty sponsor and students, a start date earlier than the scheduled program start date must be communicated to and preapproved by IPR's administrative team.
Compensation: $17.00 per hour, typically working 35 hours per week for 10 weeks. All students must submit electronic timesheets and are paid for the number of hours they work each week.
Training: An informal course in statistical computing provides instructions on how to use web-based social science data archives and data services. The course will also provide a basic introduction to STATA and SPSS statistical packages.
Application Process
Applications are now closed. The summer 2024 application process will begin in February.
Learn More
Find about more about the actual experiences of IPR summer undergraduate RAs, including how their experiences have shaped how they think about social science research, in addition to their education and career plans.
Information for Faculty
IPR faculty fellows and associates can email ipr@northwestern.edu for information.