Social Disparities & Health
Social Disparities and Health
A pressing policy problem in the United States and other countries is the extraordinary pattern of inequality in the health of children and adults. These health disparities are widespread and not easily explained. Faculty in IPR's Cells to Society (C2S): The Center on Social Disparities and Health are forging new paths to create better understanding of, and improvement in, human health and social outcomes. They recognize that such an effort requires complex modeling of the interplay between biological processes and environmental influences. To this end, they coalesce around the Center's mission to:
bring together the social, life, and biomedical sciences to understand the origins, consequences, and policy solutions for contemporary health inequalities in the United States; and 
examine how broad social, race/ethnic, and economic disparities "get under the skin" and affect human development and physical health.
A Message from Thomas McDade, Program Chair and C2S Director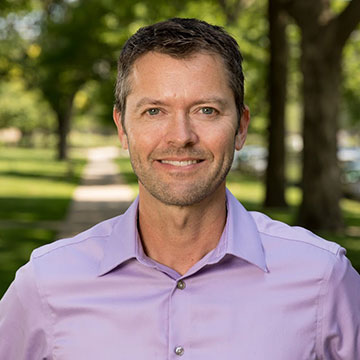 The Center on Social Disparities and Health continues to expand its scope of activities to understand how social, economic, and cultural contexts affect physical and mental health, as well as cognitive achievement, at the population level. Faculty research overlaps with other IPR program areas including Child, Adolescent, and Family Studies; Policy, Race, and Inequality; and Education Policy.
Working Papers
Recently published articles and working papers in this program area include:
Therese Bonomo and Diane Whitmore Schanzenbach. 2023. Trends in the School Lunch Program: Changes in Selection, Nutrition & Health (WP-23-18).
Alfredo Burlando, Pradeep Chintagunta, Jessica Goldberg, Melissa Graboyes, Peter Hangoma, Dean Karlan, Mario Macis, and Silvia Prina. 2022. Replication and Adaptation of Incentivized Peer Outreach: From Tuberculosis in India to COVID-19 in Zambia (WP-22-39).
Jessica Polos, Stephanie Koning, Taylor Hargrove, Kiarri Kershaw, and Thomas McDade. 2022. Structural Racism in School Contexts and Adolescent Depression: Development of New Indices for the National Longitudinal Study of Adolescent to Adult Health and Beyond (WP-22-26).
Faculty Experts
Faculty come from the fields of anthropology, sociology, psychology, biomedical sciences, pediatrics, and preventive medicine, in addition to other social science and medical fields.
There are no upcoming events at this time.