IPR Scholars Recognized for the Scope of Their Work
Accolades highlight the influence of IPR research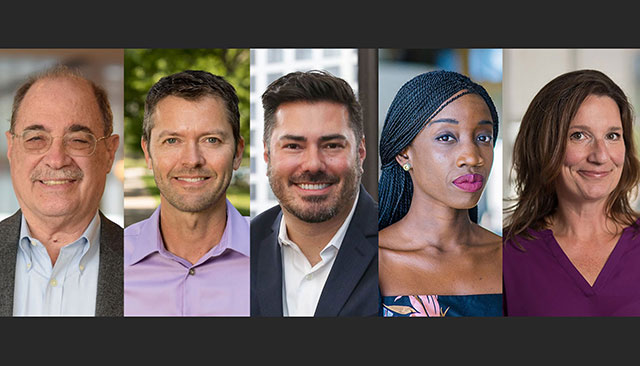 Five IPR faculty have recently been recognized in their fields for the impact of their policy-driven research. Their studies span a range of topics, including COVID-19 infections and antibodies, public perceptions of Black girls, and child nutrition. The accolades highlight the significant influence of IPR scholarship in academia.
"Not only do these awards recognize the exceptional caliber of our faculty and their work, but they also highlight how rigorous scholarship can speak to designing more effective policies with evidence," said IPR Director Diane Whitmore Schanzenbach, the Margaret Walker Alexander Professor of Human Development and Social Policy. 
Charles F. Manski
IPR economist Charles F. Manski and his co-author Francesca Molinari (PhD 2003) received the 2022 Willard G. Manning Memorial Award for their study "Estimating the COVID-19 Infection Rate: Anatomy of an Inference Problem" in the Journal of Econometrics.
Their findings suggest that reported infection rates during the early months of the pandemic were inaccurate and are likely substantially higher than reported. They also indicate—assuming accurate reporting of deaths—that deaths due to COVID infections in Illinois, New York, and Italy are substantially lower than reported. The study is one of several Manski has published investigating the virus and COVID-19 policy. The American Society of Health Economists will officially present the award at its annual conference in June 2022.
Thomas McDade & Brian Mustanski
Research by scholars from the community-based Screening for Coronavirus Antibodies in Neighborhood (SCAN) Study, including IPR anthropologist Thomas McDade, professor of medical social sciences and IPR associate Brian Mustanski, and IPR postdoctoral fellow Amelia Sancilio, was among the top 100 downloaded papers of 2021 in Scientific Reports.
The study, "Durability of Antibody Response to Vaccination and Surrogate Neutralization of Emerging Variants Based on SARS-CoV-2 Exposure History," finds evidence that antibody levels decline significantly three months after receiving two doses of the COVID-19 vaccine, suggesting that boosters are a critical tool to prevent infection.
Sally Nuamah
IPR social policy expert Sally Nuamah was given the Rodney Higgins Best Faculty Paper Award from the National Conference of Black Political Scientists for her working paper, "Public Perceptions of Black Girls and Their Punitive Consequences."
The study shows that Black girls are viewed as being older, more dangerous, more knowledgeable about sex, and deserving of punishment compared to their White peers. Nuamah's findings raise important questions about the potential consequences of punishment for Black girls' interest and ability to participate in American democracy as they become adults.  This is the second best paper award she has received for this work.
Sera Young
The American Society for Nutrition selected IPR anthropologist Sera Young as the recipient of the Norman Kretchmer Memorial Award in Nutrition and Development, which is "given to a young investigator for a substantial body of independent research in the field of nutrition and development with potential relevance to improving child health."
Young has spent much of the last decade studying food insecurity, especially during pregnancy and early childhood. She also is an expert on pica—or the craving and intentional consumption of earth, starch, chalk, and other non-food items—and wrote the award-winning book, Craving Earth (Columbia University Press, 2012). More recently, she has led efforts to develop the Household Water InSecurity Experiences (HWISE) Scale, a cross-culturally valid tool to measure household water insecurity. 
Charles F. Manski is Board of Trustees Professor in Economics. Thomas McDade is the Carlos Montezuma Professor of Anthropology, director of the Laboratory for Human Biology Research, and director of Cells to Society (C2S): The Center on Social Disparities and Health. Brian Mustanski is professor of medical social sciences and director of the Institute for Sexual and Gender Minority Health and Wellbeing. Sally Nuamah is an assistant professor of human development and social policy. Sera Young is associate professor of anthropology and global health. All are IPR faculty. 
Published: April 21, 2022.