Americans' Approval of Governors' Ability to Handle COVID-19 Continues to Decline
New survey data shows their approval drops despite the decrease in cases across states
Get all our news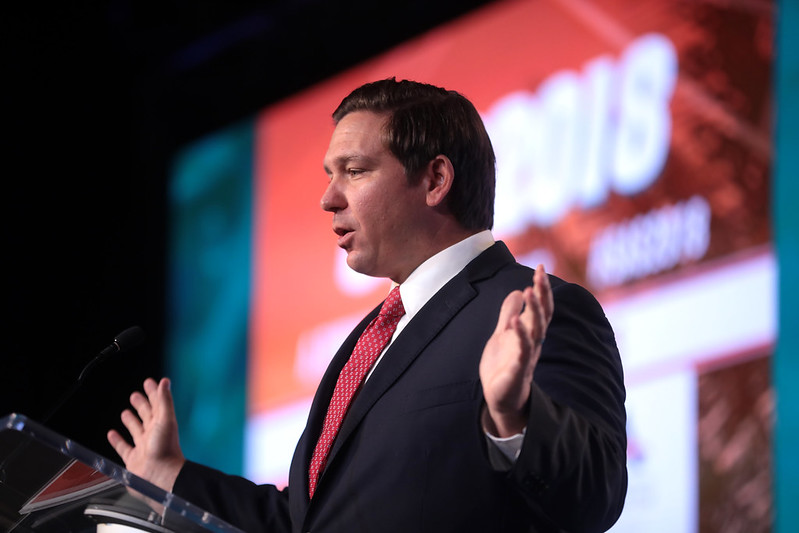 Florida Governor Ron DeSantis saw his approval rating drop significantly in the latest survey results by IPR political scientist James Druckman looking at Americans' attitudes about the coronavirus. 
Governors saw their approval slip to 48% on average in August—a 3% drop from last month, even as President Trump's edged up slightly—according to the latest survey results looking at Americans' attitudes and behaviors around COVID-19. In April, Americans' approval of governors' management of COVID-19 stood at an average of 63%.
The same survey shows the president's national approval rating improved slightly from 32% in July to 34% in August—though it stood at 42% in April. 
COVID-19 cases in the United States sharply increased in mid-July. While they have decreased across the country since then, they still have not returned to their lowest levels during the summer. 
The August 7–26 national survey of more than 21,000 individuals was the ninth conducted by IPR political scientist James Druckman and his colleagues as part of a university consortium between Northwestern, Harvard, Northeastern, and Rutgers. In previous survey results, governors' approval ratings had dropped 10 points on average between April and June.
"The initial favorability that some governors enjoyed seems to have definitely eroded. In some sense, this is not a surprise given the challenges that fall introduces with the school year starting and sports not being in full swing," Druckman said.
Gavin Newsom (D) of California, Ralph Northram (D) of Virginia, and Ron DeSantis (R) of Florida, saw particularly large drops in their approval ratings compared to those of other states, even though COVID-19 cases have decreased in their states. Governors received lower ratings from both Democrats and Republicans, but the drop was larger among their constituents in the opposing political party.
Notably, five Republican governors who have managed the pandemic more aggressively—from Maryland, Massachusetts, New Hampshire, Ohio, and Vermont—received high marks from both their Democratic and Republican constituents. Democrats, surprisingly, had a 1% higher average approval rating of their Republican governors at 72% compared to 71% among Republicans.
More survey results include:
The 12 governors who have the lowest approval ratings (below 40%) are:

Arizona's Doug Ducey (R)
Florida's Ron DeSantis (R)
Georgia's Brian Kemp (R)
Iowa's Kim Reynolds (R)
Hawaii's David Ige (D)
Idaho's Brad Little (R)
Mississippi's Tate Reeves (R)
Oregon's Kate Brown (D)
Oklahoma's Kevin Stitt (R)
Missouri's Mike Parson (R)
South Carolina's Henry McMaster (R)
Texas' Greg Abbott (R)

The three governors with the highest approval ratings of 65% or above are:

Maryland's Larry Hogan (R)
Massachusetts's Charlie Baker (R)
Connecticut's Ned Lamont (D)

In Florida, a key battleground state in the 2020 presidential election, President Trump's approval rating fell from 39% to 29% over the same period. 
James Druckman is Payson S. Wild Professor of Political Science and IPR Associate Director and fellow.
Photo credit: G. Skidmore, Flickr
Published: September 10, 2020.