The Impact of Immigration
IPR faculty researchers detail effects on U.S. population, jobs, and economy
Get all our news
Currently, 28 percent of the entire U.S. population of 328 million is either an immigrant or a child born in the United States to an immigrant, according to the 2018 Current Population Survey.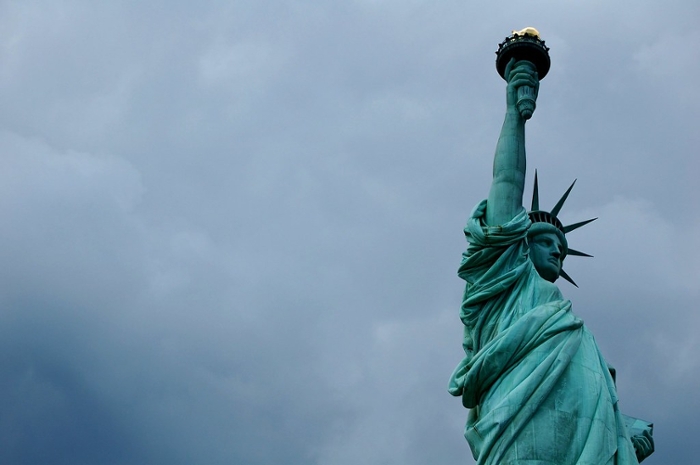 IPR faculty have studied the history and effects of immigration in the United States.
Faculty researchers at the Institute for Policy Research (IPR) have long studied issues related to immigrants to the United States, including effects on education, employment, public opinion, and healthcare.
The Impact of Immigration Across U.S. History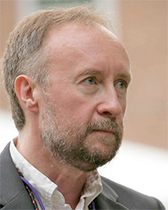 Economic historian and IPR associate Joseph Ferrie surveys immigration's impact on the U.S. economy in recent work. He examines four prominent U.S. eras: settlement (1600s–1700s); the first "Great Wave" (1800–1890); the second "Great Wave" (1890–1920s); and the years following 1965. Ferrie further explores two prominent historical themes across U.S. immigration: the causes and sources of immigration, and its impact on the economy and on the immigrants themselves. Since the first settlers arrived in the early 17th century, immigration has been an instrumental force in establishing and maintaining the strength of the U.S. economy. He outlines how immigrants to the United States have played a pivotal role in building the nation's infrastructure, transforming its manufacturing sector, and growing its labor force. Immigrants transferred their human capital—their valuable skills, knowledge, and experience—that they developed abroad and successfully brought it to the United States.
Examining the 'Nation of Immigrants' Narrative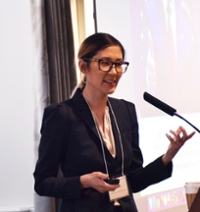 Politicians of every political persuasion have evoked "a nation of immigrants" when describing the United States. Political scientist and IPR associate Julie Lee Merseth is examining how that narrative is a core part of American identity—and seemingly at odds with a rise in anti-immigrant sentiment and restrictive immigration policies. Merseth surveyed 1,261 native-born Americans, asking participants to read a statement designed to activate beliefs about how immigration positively impacts the nation. Participants were then asked questions about restrictive policies, including how many immigrants the United States should allow to enter depending on their country of origin and skills. As Merseth expected, priming the "nation of immigrants" narrative had no effect on respondents' restrictive immigration attitudes. In the second part, she combined this narrative with a set of frames that emphasized immigration's negative impacts—such as threats to national security or cultural unity—based on how politicians and the media discuss immigration. This also had no effect on restrictive attitudes toward policies, including the travel ban, border wall, and family reunification. As policymaking debates continue to escalate over which immigrants should be permitted to enter and stay in the country, leading to multiple government shutdowns, this research reveals the political limitations of the nation's most longstanding and routinely deployed welcoming immigration narrative.
Refugee Students Have Zero Effects on Incumbent Students' Schooling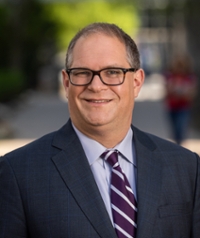 As the world experiences a great migration of refugees fleeing violence and poverty, residents of host nations worry about the burden of welcoming refugees. IPR education economist David Figlio examined the impact of refugees in Florida after the 2010 Haiti earthquake to determine if they had an impact on the incumbent Florida students. After reviewing school records, test scores, and other student data, Figlio and Umut Özek of the American Institutes for Research find little evidence that refugees had any impact on test scores, student discipline, and student mobility across schools, among other education outcomes. They found similar evidence immediately following the arrival of refugees and up to two years following their arrival. While one might postulate that the Haitian immigrants could have benefited from the support systems of long-established Haitian communities in Florida, in reality, only a few schools across the state had such resources. The findings, forthcoming in the Journal of Labor Economics, add to other recent findings that immigrants ultimately do just as well economically as their U.S.-born peers, indicating that the negative effects of welcoming refugees are likely less than some fear.
How Do Second-Generation Immigrants Fare in School?
The increasing proportion of Asian and Latin American immigrants in the U.S. has pushed researchers to examine how they, and their children, fare in public schools. Figlio and Özek studied a matched data set of administrative data and birth records for these two groups. Looking at test scores, high school graduation rates, college readiness, truancy, and discipline, the authors find that the first-generation immigrants, those born in another country, perform better than their children and grandchildren, the second and third generations of immigrants. Among first-generation immigrants to the U.S., those who arrive at an earlier age did better in school. These immigrant students caught up quickly to their native-born peers whose families came from the same countries, and those who arrived before age nine fared much better. The findings, the researchers suggest, indicate the need to better understand why later generations of immigrants tend to fall behind in school.
Occupational Licensing and Immigrant Workers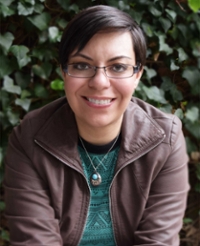 For immigrants seeking work, occupational licensing for jobs such as hairdressers or school psychologists can erect barriers but also offer opportunities depending on an immigrant's circumstances when she or he enters the United States, finds IPR sociologist Beth Redbird. On the one hand, licensing standardizes entry, which could increase accessibility for immigrants—particularly for recent arrivals, who might otherwise lack the social or cultural connections necessary to find a job. On the other, it can create substantial barriers in the form of fees and residential or credentialing requirements, pushing them out of possible occupations. Redbird and her colleague show that two key determinants revolvewho-we-are/faculty-experts/rogers around the age at which immigrants entered the U.S. and where they completed their education. For those over 25 already educated in their country and for those who arrived in the last five years, licensing barriers are more difficult to overcome. Still, most immigrants outside of these circumstances stand to benefit. The authors also point to no evidence for occupational licensure creating labor shortages and to how states can use regulatory structures to drive immigrants into non-college, licensed occupations.
Improving Career Aspirations for Immigrant Teens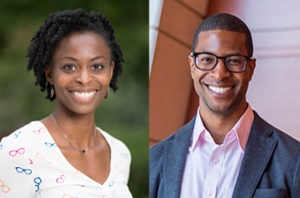 Previous research has shown that immigrant adolescents are typically more ambitious—but not as likely to achieve their dream jobs—as their peers. Examining immigrant adolescents in Canada, IPR social psychologist Mesmin Destin, IPR developmental psychologist Onnie Rogers, and their colleagues explore the mismatch between a person's ethnicity and his or her "ideal self" as related to their career aspirations. Some adolescents might believe that they do not have much in common with those who hold their ideal career due to limited representation or visibility of their ethnicity in that occupation. Destin, Rogers, and their colleagues bring together two frameworks: one that emphasizes "mismatches in self-concept" with one that examines immigrant adolescents' experiences. The researchers show how an adolescent's view of the mismatches between the characteristics of their ethnic group and those of their career goals can impact their perceptions of who they are. This could explain how a lack of diverse representation in certain fields can sometimes lead immigrant adolescents to disengage from their ambitious goals. 
Health Insurance and Children in Immigrant Families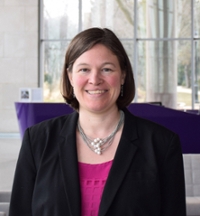 Nearly one in five children in immigrant families in the United States are uninsured, due to state and federal requirements for public insurance programs. Many studies have examined the link between a lack of insurance and health outcomes, but IPR sociologist Christine Percheski and Sharon Bzostek of Rutgers University take a new approach by comparing healthcare for children who have health insurance to their uninsured siblings in the same family. Among the more than 3,700 children in immigrant families studied, 19 percent had no insurance while 33 percent had public insurance—Medicaid or State Children's Health Insurance Program (SCHIP)—and 48 percent had private insurance.  Compared with their publicly insured siblings, uninsured children were six times more likely to go to the emergency department for care, over 12 times more likely to lack a usual source of healthcare, and nearly 4 times more likely not to have had a healthcare visit in the previous two years or unmet health needs. The research suggests that expanding public health insurance to cover more children in immigrant families would likely improve children's access to healthcare and decrease reliance on emergency departments.
Joseph Ferrie is Professor of Economics and an IPR associate. Julie Lee Merseth is assistant professor of political science and an IPR associate. David Figlio is the Orrington Lunt Professor and Dean of the School of Education and Social Policy and an IPR fellow. Beth Redbird is assistant professor of sociology and an IPR fellow. Mesmin Destin is associate professor of psychology and human development and social policy and an IPR fellow. Onnie Rogers is assistant professor of psychology and an IPR fellow. Christine Percheski is associate professor of sociology and an IPR fellow.
Photo credits:
Top image: flickr/ Aku S. Photography; Joseph Ferrie: Courtesy of Northwestern Economics; Julie Lee Merseth: Meredith Francis; David Figlio: Shane Collins; Beth Redbird: Courtesy of Beth Redbird; Mesmin Destin: Steve Drey; Christine Percheski: Christen Gall
Published: April 11, 2019.