Expanding Development Research at Northwestern
New efforts set to catalyze interdisciplinary collaboration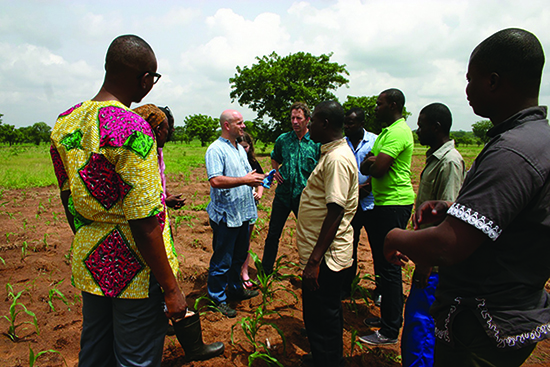 Dean Karlan and Christopher Udry (center) join an interdisciplinary cadre of development researchers at IPR and across Northwestern University in seeking ways to help break the cycle of poverty.
While the overall rate of global poverty has fallen—to under 10 percent from 35 percent in 1990, according to World Bank figures—the problem of deep and persistent poverty remains.
Looking for tools to break this cycle of poverty has "obsessed" development policy from the beginning, said Christopher Udry, a Northwestern development economist and IPR associate, in an October 30 IPR colloquium, but "there's not good evidence of interventions, policies, or programs that can do this systematically, regularly, and effectively." 
Udry joined Northwestern's faculty this fall, along with his long-time collaborator Dean Karlan. The two highly regarded researchers will be collaborating with a cadre of IPR development economists, Lori Beaman, Seema Jayachandran, and Cynthia Kinnan, who are also pushing the field forward with their own inquiries into development problems and policies with articles published in the American Economic Review, Science, and Demography, among others. 
"We will have this amazing set of people to collaborate with and to run ideas by, really making it a more dynamic environment," said Beaman, who regularly collaborates with both Udry, her doctoral adviser at Yale University, and Karlan.
Udry, who was on Northwestern's economics faculty from 1990–98, has said that in the intervening years, the University has become more committed to international development, creating a "strong base" that will be vital as they work towards making Northwestern a global leader in the field.  
Part of that commitment involves the launch of the Global Poverty Research Lab that Udry and Karlan co-direct, housed in the Buffett Institute for Global Studies where they are fellows. The lab is seen as a catalyst to spur more research and teaching on myriad issues surrounding global poverty and development. Plans for the lab include research activities that revolve around either specific countries, like Ghana and the Philippines to start, or specific areas, such as agriculture and social protections.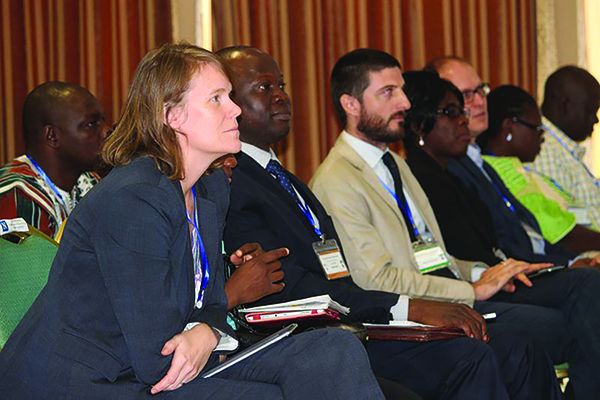 The research lab will also catalyze student learning, attracting more students with an interest in the area and providing graduate students with the resources to allow them to conduct projects in the field without having to raise external funds. That's a "game changer," Beaman said.
IPR Director and economist Diane Whitmore Schanzenbach sees the potential for such collaboration. "Importantly, the lab will present new opportunities for interdisciplinary dialogue and collaboration between development economists and the psychologists, political scientists, sociologists, anthropologists, engineers, and management professors who are also conducting related policy-relevant work across the University," she said.
In addition to Beaman, Jayachandran, and Kinnan, who are lab affiliates, this includes IPR fellows, such as anthropologists Thomas McDade, Christopher Kuzawa, and Sera Young, political scientist Rachel Beatty Riedl, developmental psychologist Sandra Waxman, economist Ofer Malamud, and sociologists Monica Prasad and Julia Behrman, an incoming fellow who will join IPR and Northwestern in fall 2018.
"Development economics deals with health, demography, productivity, investment, savings, education, household family dynamics, social networks, religion, politics, and many other things," said Bruce Carruthers, director of the Buffett Institute. "In other words, it engages all the other social science disciplines in a way that will help drive interdisciplinarity forward at Northwestern University. The establishment of the Global Poverty Research Lab under the leadership of Chris and Dean brings new energy to cross-disciplinary research questions."
Beaman sees this upsurge in development-related activities and research as enhancing the work of a core group of Northwestern development economists that began forming with her arrival in 2009, followed by Kinnan in 2010, and Jayachandran in 2011. Being associated with IPR has offered her an additional intellectual "home," where she was able to connect with new ideas through "inspiring" interdisciplinary talks given by McDade, Kuzawa, and Adam, on their collection and use of biomarkers in longitudinal studies to investigate questions of health and well-being across a person's life. IPR's Cells to Society (C2S): The Center on Social Disparities and Health, has provided an intellectual hub at the Institute for work in this area over the past 10 years. 
"There's a growing interest in development economics exactly around those issues, Beaman said, "and that could lead to more direct collaboration." The group has already extended invitations to several IPR anthropologists to speak in the newly created Development Economics Lunch Seminar series set to launch this spring.
Building on Cross-Disciplinary Synergy to Improve Research
McDade, who directs C2S at IPR, sees these efforts in development research and the lab's establishment as a "great opportunity for collaboration around pressing global health challenges." He offers that what the anthropologists bring to the table is their expertise in measuring biological processes and health in a wide range of settings, including challenging and remote ones that lack electricity and water.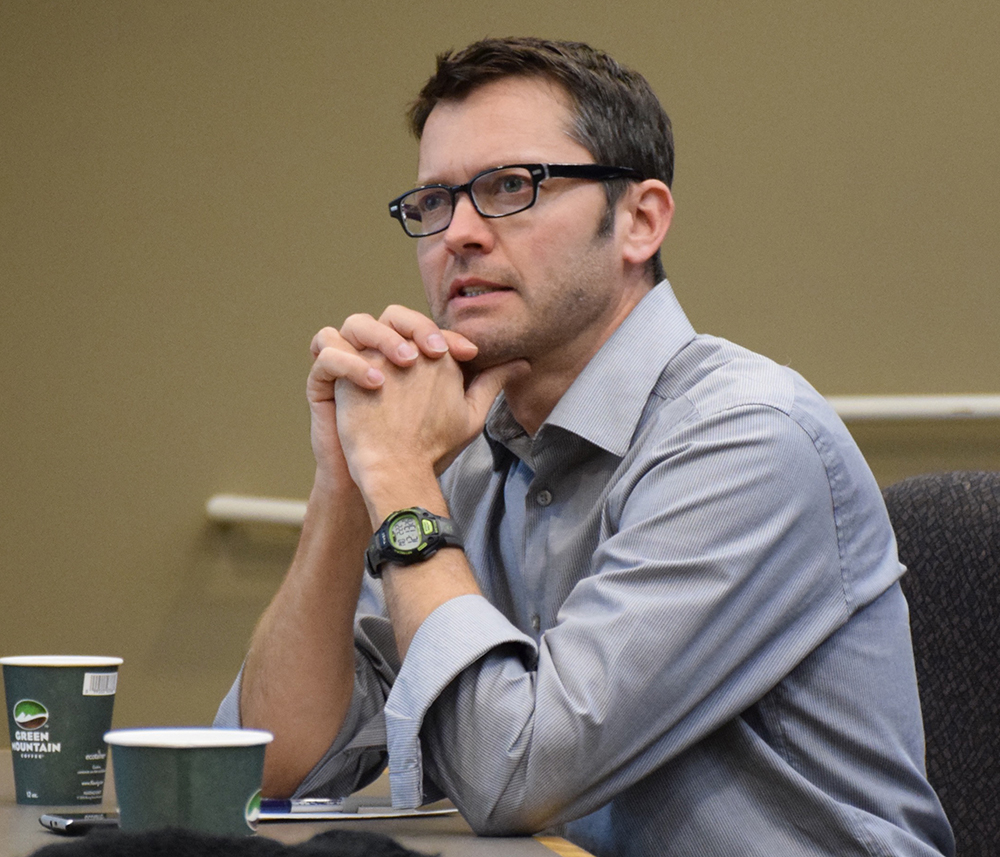 On the other hand, McDade also sees how anthropologists and other social scientists can benefit from what the economists can bring to the table, in particular in terms of causal inference. He has led studies on the social and economic determinants of health, and the long-term effects of environments early in life, but they are mainly observational studies that are subject to confounding or bias. 
"Collaborating with economists who share an interest in field-based research, and who bring expertise in modeling and causal inference based on experimental or quasi-experimental research designs, would be very exciting," McDade said.
Beaman acknowledges that economists are "obsessed with causation" and often use random controlled trials (RCTs) accordingly, but development economists use qualitative data, too—especially in the field to refine their designs. Such data, however, do not always show up in the published article. That said, Beaman thinks there are many "creative and thoughtful" ways that qualitative data can be used to enhance RCTs. 
This methodological focus is also embedded in the Global Poverty Research Lab, which seeks to offer improvements to survey designs, data collection, and application development. Karlan noted how seeking to improve such quantitative aspects of the research process could help improve everyone's work.
Hiring the right surveyor, for example, is not something that researchers tend to think deeply about or are even rewarded academically when they do, Karlan said. Does it matter if you hire the uneducated local who knows everyone over the educated urbanite? We just don't know, he continued, but we should and that is why the lab wants to invest in research in this area.
Domestic and Global Research Applications
While the lab will be focused on development issues in low-income countries around the world, the research produced could hold lessons for the United States.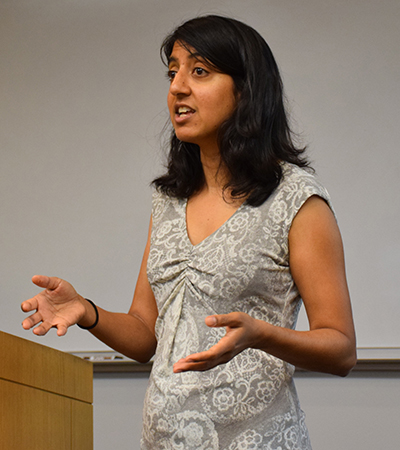 In a recent column for the New York Times, Jayachandran applied the lessons from studies in other countries to what they might reveal about having a U.S. public insurance option.
"Why should jobs in India or food in Mexico have anything to do with health care in the United States?" she wrote. "They are linked by the logic of supply and demand, which applies in the United States and in countries very different from it—countries that the United States doesn't turn to often enough for policy lessons."
Beaman discussed how a study in Malawi where women's use of social networks leads to worse job outcomes for them vis-a-vis men is a case where she "thinks it is likely" that this is happening in the United States, too. However, another body of her work looking at how subsistence farmers use agricultural technologies in Africa does not translate to the United States because agriculture technology differs so much.
"Some work will be more relevant than others," Beaman said. 
Udry concurred: "One thing that's characteristic of poor countries that makes them different from this country is that you're a poor person surrounded by poverty, whereas in developed countries, you're a poor person surrounded by rich people."
However, "that doesn't mean we can't learn from each other," Udry said.
Having such a strong cadre of development economists is a boon for Northwestern research, noted McDade. He sees Udry and Karlan bringing researchers and students together around health, globalization, education, and the environment—all issues of interest to many faculty associated with C2S, and beyond. 
"They will help expand the global impact of our research and help make our research more global here," McDade said. "I think there's a lot of fertile ground here that we can explore for potential collaborations." 
Christopher Udry is the Robert and Emily King Professor of Economics and an IPR associate. Dean Karlan is professor of finance and an IPR associate. Diane Whitmore Schanzenbach is IPR director and the Margaret Walker Alexander Professor of Human Development and Social Policy and of Economics. Bruce Carruthers is director of the Buffett Institute for Global Studies and the John D. MacArthur Professor of Sociology. Lori Beaman and Seema Jayachandran are associate professors of economics and IPR fellows. Thomas McDade is Carlos Montezuma Professor of Anthropology and an IPR fellow.
Published: November 17, 2017.