IPR's 2016 Top 10
Top-read articles underline relevance of IPR research
Get all our news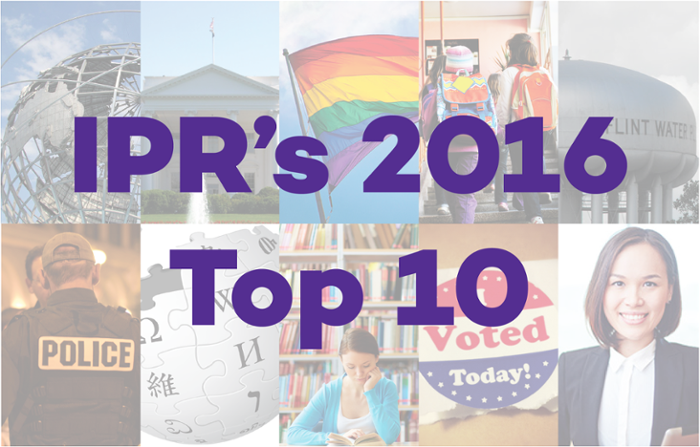 One of the oft-heard critiques of academic research is that it is conducted in a vacuum on arcane topics, unconnected to real people or events. Yet many of IPR's top-read research articles over the year challenge this type of thinking. In many cases, the articles were based on bodies of research or single studies with research findings that aligned with some of 2016's biggest headlines—from the water crisis in Flint to the 2016 election, global inequality, and trust in police, to name a few.
"IPR's twin missions are to support the highest-quality policy-relevant research, broadly defined, and to communicate what we've learned to policymakers, practitioners, members of the media, and the general public," said IPR Director David Figlio, Orrington Lunt Professor of Education and Social Policy. "Twenty-first century policy solutions require creative thinking and insights from many disciplines, and policymakers need to learn about those insights. That's where IPR comes in."
Below are synopses of our 10 most-read policy research stories from www.ipr.northwestern.edu between January and early December of this year, with links to the full articles.
The Long-Term Effects of Lead: Flint and Beyond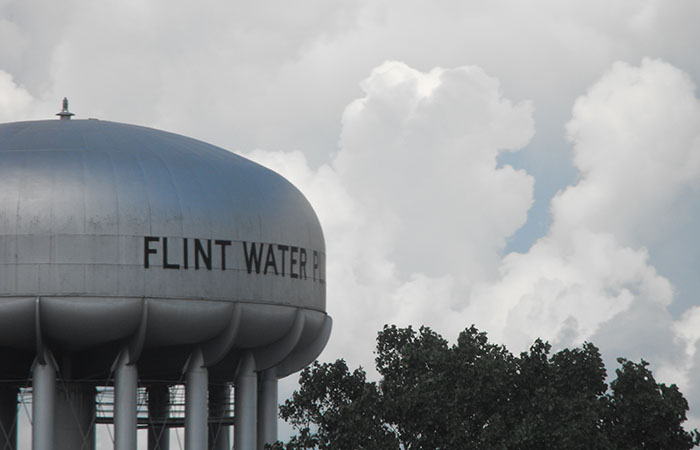 Long before news of Flint's water crisis burst into the headlines, economist and IPR associate Joseph Ferrie was examining how lead affects human cognition and outcomes. He has spent 20 years stitching together an incredibly detailed dataset, currently encompassing 1.2 million Americans, to trace how lead in drinking water affects human development.
The effects are "shockingly large," according to Ferrie, and lead consistently costs the American economy "a lot of money" by increasing the potential for cognitive impairment. He recommended that cities keep their water in an acceptable pH range through the use of chemical additives like lime and soda-ash. Ferrie also said policymakers should launch early childhood interventions if blood tests reveal elevated levels of lead in children younger than 3.
Why Do So Few Women Hold Positions of Power?
In December 2015, almost a year prior to the presidential election, IPR held a policy research briefing on why women are underrepresented in high-powered roles, and what might be done to ensure that more women attain and maintain positions of power.
IPR psychologist Alice Eagly, one of the three panelists, discussed how gender stereotypes hold women back, citing two major problems. The first is the "double standard," where a female candidate for a powerful role has to display assertiveness to reassure people that she can take charge. The second is the "double bind," or how when women in leadership roles do act tough, they can experience a backlash for acting too tough.
"You can see a problem here," Eagly said. "The men and leaders match in our general stereotypes, and women and leaders don't match as much." 
Beyond College Access to Success for Low-Income Students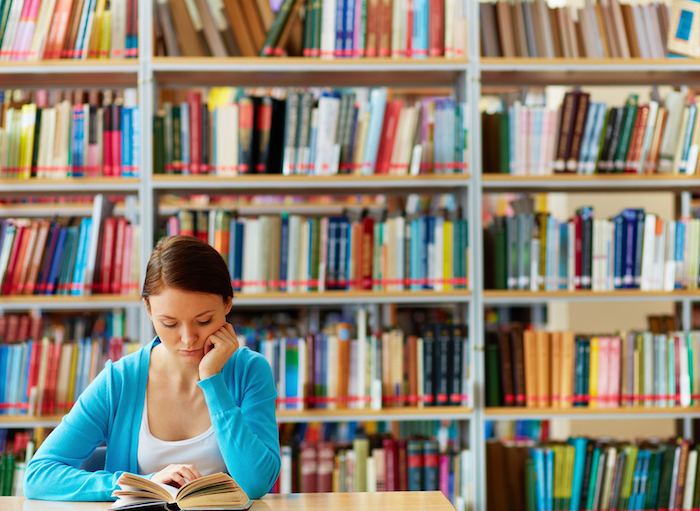 Over the year, many headlines addressed growing college debt, access to higher education, and making college free. In an article on options beyond traditional bachelor's programs, IPR education researcher James Rosenbaum points to the unofficial U.S. education policy of "college-for-all" that has succeeded in enrolling more students than ever in college. But only 20 percent of those who enroll in community college manage to get a bachelor's degree, and students with low socioeconomic status and low test scores are even more unlikely to do so. 
Rosenbaum has long studied the benefits of "sub-baccalaureate" programs, such as associate's degree or certificate programs, which train students for jobs in fields like manufacturing and computer science. He suggests that it's key to help students to find out more about such programs that take between one and three years to complete, offering higher earnings and better career options over those available to just high school graduates.  
Can Chicago Restore Public Trust in Police?
The 2014 police shooting of 17-year-old Laquan McDonald continued to make headlines in 2016 as the Chicago Police Accountability Task Force released its final report in April. IPR political scientist and policing expert Wesley G. Skogan was one of 46 experts on the task force that produced the hard-hitting report on the Chicago Police Department (CPD). 
It documented widespread racial disparities, excessive use of force, accountability failures, and inadequate recruitment and training. It also offered more than 100 recommendations to address the current ills facing the CPD, which include relaunching community policing, dismantling several current agencies and boards, making statutory changes, improving training, renegotiating with police unions, and adding body cameras. 
Creating key oversight functions, including a powerful civilian oversight board and an independent inspector general for public safety, will help restore the trust of the public—and even its own officers—in the "internally and externally troubled" CPD, Skogan said. 
New Northwestern Institute Commits to Improving LGBT Health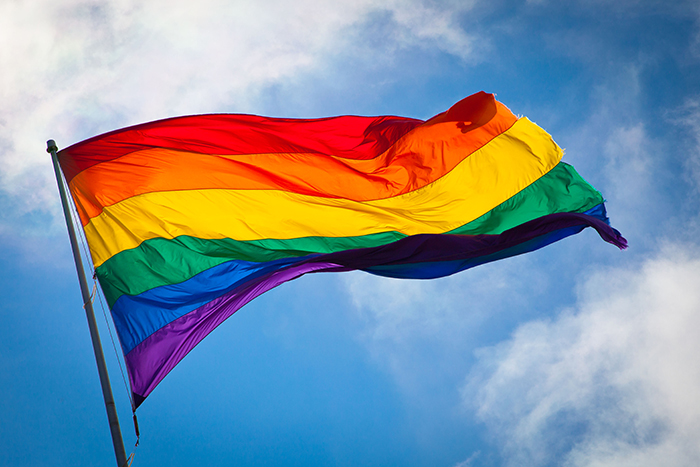 This year's World AIDS Day, held on December 1, emphasized different aspects of HIV prevention and what it means for young people and other key populations at risk. This focus on prevention is needed, especially in the United States where infections are on the rise for gay teens and young adults between the ages of 13 and 24. They now account for more than 70 percent of new cases.
In an effort to address this and other LGBT health disparities, Northwestern University launched the Institute for Sexual and Gender Minority Health and Wellbeing (ISGMH) in 2016, the first U.S. research institute established university-wide that focuses exclusively on LGBT health issues. IPR associate Brian Mustanski, a professor of medical social sciences, leads ISGMH.
"LGBT people experience inequities in many domains of health, but we also show remarkable resiliency and cultural vibrancy," Mustanski said. "There is much that can be learned from our community to better society."
Where Are the Women on Wikipedia?
Another IPR research article also addressed a gender gap, though this time on Wikipedia. Millions of Internet users edit one or more pages of Wikipedia each month, yet only 16 percent of the site's editors are women. This gender gap reflects a "matter of public concern," argue communication studies researchers and IPR associates Eszter Hargittai and Aaron Shaw. To reduce these disparities, Hargittai and Shaw recommend future research on which specific internet skills might help encourage contributions to websites like Wikipedia.
"The ultimate goal would be that once we understand why women are less likely to contribute, we would come up with interventions to reduce the gender gap," Hargittai said.
White House Report to Congress Cites IPR Faculty Researchers
Each year, the White House Council of Economic Advisers' issues its economic report to Congress. The 2016 report emphasized the need to reduce inequality in America, starting with young children. It included evidence to support policies aiming to do just that from some of the nation's leading academics, including six IPR experts.
Among the IPR studies cited, one study by Figlio uncovered how childhood environments can intensify the effects of disadvantage and how these early effects can vary by gender, with particularly damaging consequences for boys' performance in school. Another by IPR economist Jonathan Guryan showed how the 1965 integration of hospitals in the South led to lower infant mortality for African-Americans and a sizable improvement in the black/white achievement gap decades later, with African-Americans becoming more likely to go to college and having higher earnings as adults.
The White House economists ended the section where the IPR research was cited by calling the early childhood policies and their long-term benefits a "win-win opportunity," noting that "society reaps the benefits of a better-educated, higher-earning, and healthier population in the future—including lower transfer payments, reduced involvement with the criminal justice system, lower health care costs, and a larger tax revenue base." 
Tackling Global Inequality Through Research
IPR also tackled the issue of global inequality in the Global Inequality Workshop, organized with the Buffett Institute for Global Studies. The 19 presenters from Canada, Denmark, Singapore, the United States, and other countries added to a more nuanced and interdisciplinary understanding of inequality in the world. The two-day workshop, held May 12-13 on Northwestern's Evanston Campus, was a first for both institutes. 
The event featured six panels, which covered varying perspectives of inequality, starting with a global overview and followed by discussions of education, health, organizations, wages and labor, and public opinion. Yet all converged around the idea that rigorous social science research is key to addressing the many issues—and more is needed.
"Global inequality is of course much bigger than we can tackle in a workshop like this," said Buffett Institute Director Bruce Carruthers, who is also John D. MacArthur Chair and Professor of Sociology. "But there are pieces that we can focus on and attempt to create solutions." 
Ready for School, Ready for Life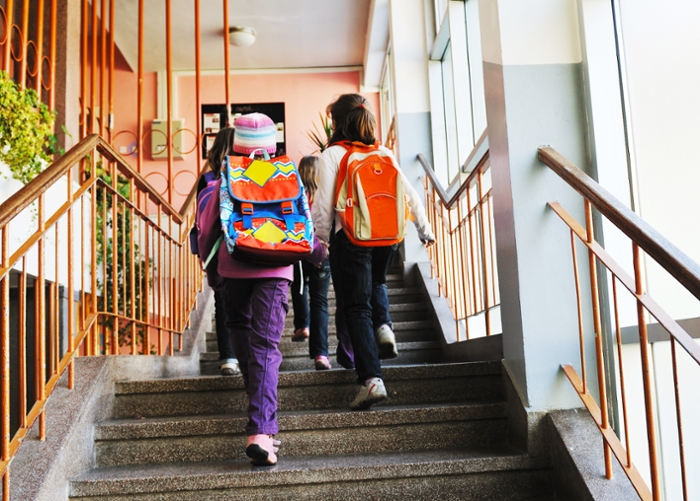 Early education is an issue on lawmakers' minds: The Department of Education recently awarded almost $250 million to 18 states to continue developing preschool programs for children from low- and moderate-income families. At IPR's "Ready for School, Ready for Life" May 17 policy research briefing on Capitol Hill, three IPR experts addressed key issues of early education, including cost effectiveness and quality, before more than 60 researchers, nonprofit leaders, and congressional staffers.
IPR economist Diane Whitmore Schanzenbach and IPR associate Terri Sabol, a developmental psychologist, offered research perspectives on how to design preschool programs and how to evaluate preschool quality, while IPR developmental psychologist Lindsay Chase-Lansdale discussed two-generation programs, which link early childhood education with education and job training for parents.
Experts Eye Election, Offer Reflection
Ahead of Election Day, IPR interviewed 10 of its experts in the fields of political science, economics, social policy, and sociology on what their research reveals about five key features of presidential elections—candidate debates, polls, voter blocs, election laws, and political party dynamics.
One of the most discussed voting blocs of the election was working-class whites. IPR sociologist Monica Prasad has found that between one-third and one-half of the white working class votes Republican. But she pointed out that many white working-class voters cast their support to Donald Trump, despite how many of his economic policies are not consistent with traditional Republican economic policies, such as his antipathy toward free-trade agreements like NAFTA. 
"There is little doubt that the 2016 campaign will go down in history as among the most contentious and unexpected in history," said IPR political scientist James Druckman, "but figuring out what this means for public policy is a question that will keep us all busy in the election's aftermath." 
Published: December 8, 2016.