New IPR Research: August/September 2020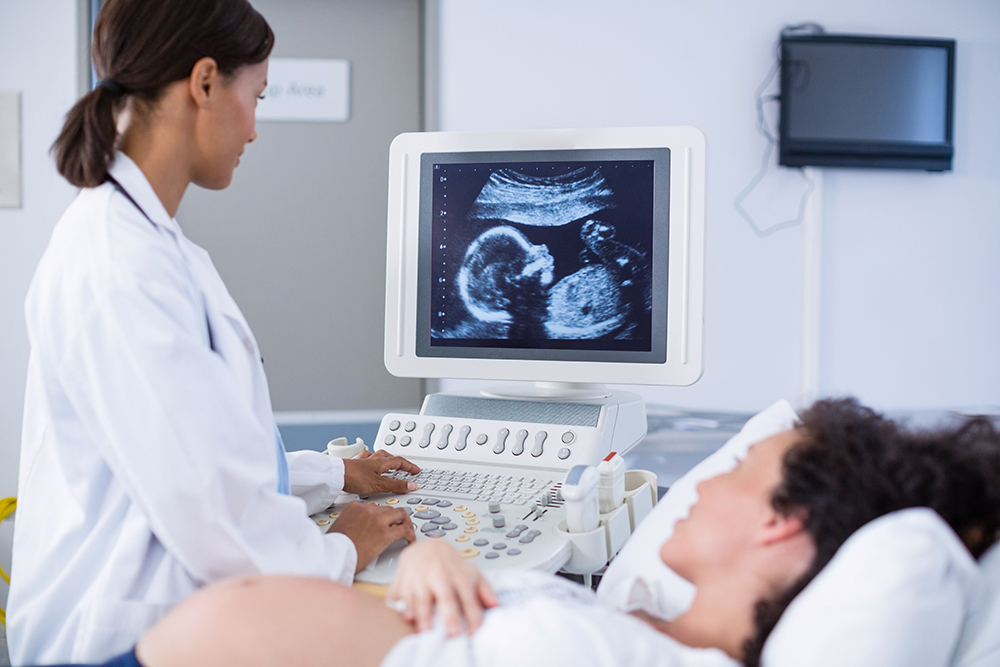 This month's new research from IPR faculty covers whether personality traits are associated with smoking and drinking during pregnancy, how retail health clinics affect emergency room use, private governance and public attitudes, and COVID-19's impact on gender equality.
Social Disparities and Health
Are Personality Traits Associated with Smoking and Alcohol Use During Pregnancy?
Smoking cigarettes and drinking alcohol during pregnancy can cause harm to the developing fetus, but little is known about how personality affects the use of either substance while pregnant. In Plos One, IPR psychobiologist Emma Adam, professor of obstetrics and gynecology and IPR associate Ann Borders, psychologist and IPR associate Daniel Mroczek, and their colleagues, including former Northwestern postdoctoral fellow Magdalena Leszko, study the connection between the two. They analyzed data from 2013–15 of a geographically and racially diverse sample of 603 pregnant women, 18 years and older.  The study included smoking and drinking habits before and during pregnancy, as well as information about personality traits based on the Five-Factor Inventory. Most women quit smoking or drinking after learning about the pregnancy, but 45% continued to smoke and 10% continued to drink during pregnancy. The most significant association the researchers found was that women who scored high on openness to experience on the personality inventory were considerably more likely to continue alcohol consumption during pregnancy. The researchers note that the findings can be used in the design of interventions to decrease maternal smoking and alcohol consumption.
Politics, Institutions, and Public Policy
Regulation, Public Attitudes, and Private Governance 
In the Journal of Empirical Legal Studies, law professor and IPR associate David Dana and Janice Nadler, also of Northwestern University, explore the relationship between corporate regulation and the public's attitudes around animal conditions and support for related legislation. In two studies, they assigned participants to either a "no governance," "private governance" or corporate businesses, or "public governance" condition. In the first, 467 participants read about caged and cage‐free methods of producing eggs. Participants in the private governance group read a news article announcing that McDonalds would produce cage‐free eggs within 10 years. The public governance group read a similar article about California's egg-producing facilities. After learning that McDonalds had announced that it would stop using cage-produced eggs, conservative participants were more supportive of government regulation than conservatives in the two other conditions. Conservatives in the public governance group were partly swayed by the announcement. In the second study, 557 participants read about routine administration of antibiotics to U.S. livestock. Private governance participants read an additional article that Walmart would transition to stocking stores with meat only produced without antibiotics. The public governance group read a similar article about New York City facilities. The Walmart announcement increased support for a ban on routine antibiotic use in livestock among liberals and conservatives, but the New York City initiative had no influence on conservatives' support for legislation. The results suggest that the credibility of an informational source matters and that private corporations have the potential to reduce polarization over issues regarding food production and possibly other partisan issues. 
Performance Measurement and Rewards 
Can Retail Clinics Reduce Emergency Room Use?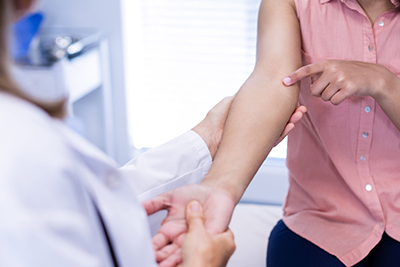 The first retail health clinics — low-cost primary care centers, mostly staffed by nurse practitioners — opened in America in 2000. Over the past two decades, they have expanded across the country. In the Journal of Public Economics, IPR economist Molly Schnell, the Federal Reserve Bank of Chicago's Diane Alexander, and Princeton University's Janet Currie examine how retail clinics have affected emergency room (ER) use. Using data covering the universe of ER visits in New Jersey from 2006 – 2014, they compared ER visits by individuals living very close to a retail clinic to visits by individuals living slightly further away, both before and after the retail clinic opened. Schnell and her co-authors found that people living very close to an open retail clinic are 6–12% less likely to go to an ER for relatively minor conditions. They are also 13% less likely to go to an ER for the flu and 3% less likely to visit an ER for diabetes complications. Retail clinics therefore reduce ER use both by redirecting cases that do not require emergency care (e.g., ear infections and sprains) and by preventing some severe conditions from developing in the first place (e.g., flu and diabetes complications). Their estimates suggest that having such clinics readily accessible across New Jersey would save $70 million per year in reduced ER use. The researchers suggest, therefore, that retail clinics and other measures to increase healthcare competition can promote public health and decrease healthcare costs.
Child, Adolescent, and Family Studies 
How Families and Friends Can Support Transgender Mental Health
How can communities best support transgender people who face increased risks of anxiety, depression, and other mental health issues? A new study in the Journal of Family Psychology by IPR associate Brian Mustanski, with Christina Dyar and Michael E. Newcomb, both of the Feinberg School of Medicine, Jae A. Puckett of Michigan State University, and Emmie Matsuno of the University of California, Santa Barbara, attempts to answer that question. The researchers survey nearly 700 transgender individuals about their mental health and their levels of family support, support from friends, and connectedness to a transgender community. They find that those who reported high levels of all three had lower levels of depression and anxiety symptoms, and greater resilience (a measure of how well people bounce back from adversity) compared to other respondents. Conversely, nearly half of those who reported the lowest levels of support reported severe symptoms of depression, a rate eight times higher than their counterparts. Familial support was especially predictive of mental well-being, being the only factor that promotes resilience by providing a safe and supportive home base. The researchers say that bolstering core relationships with family and friends could help ameliorate the significant structural challenges faced by transgender people in daily life.
Poverty, Race, and Inequality

 
The Impact of COVID-19 on Gender Equality 
In an IPR working paper, economist and IPR associate Matthias Doepke and his colleagues explore how COVID-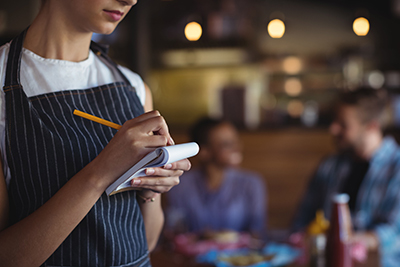 19 has impacted the employment of women and men differently. The researchers look at which gender held jobs considered critical during the pandemic and were in occupations where employees could work from home using the American Time Use Survey (ATUS) data and the American Community Survey in 2017-18. They find that 28% of male workers and 22% of female workers are employed in jobs where they could easily telecommute. Roughly 24% of men were employed in critical jobs versus 17% of women. They also examine who is responsible for watching children while schools are closed due to COVID-19. According to the U.S. Census, 70% of children live with both their parents, 21% live with their mother, and only 4% live with  their father. Even in married couples, women do more childcare than men, with husbands providing 7.4 hours of childcare per week versus the 13.3 hours wives provide, according to ATUS data. The findings show that women have been disproportionately affected during COVID-19 by the loss of employment and taking on the majority of childcare work. While COVID-19 has negatively impacted women, the pandemic could present opportunities for greater equality in the future, if employers provide more flexibility to work from home and if fathers take on more childcare work. The researchers suggest policies such as government subsidies to replace 80% of employee pay for workers who need to provide childcare during the crisis as one way to promote gender equality.
Quantitative Methods for Policy Research
What is a Realistic Estimate of COVID-19 Infection Rates?
Epidemiologists and policymakers accept that due to imperfections in testing and data collection, the actual rate of COVID-19 infection is likely higher than reported. Given those uncertainties, how can researchers more accurately estimate the true infection rate? In a working paper, IPR economist Charles F. Manski and Cornell University's Francesca Molinari explore new upper and lower limits for those rates by combining existing data with assumptions about the infection rate in the untested population, as well as those about the accuracy of current tests. To explain the difficulty of setting those bounds, they examine three key hotspots, using data on the numbers of individuals tested and numbers of positive test results in Italy, Illinois, and New York. They find that due to the lack of information about the infection rate in the large untested population, as well as issues with the accuracy of current testing methods, the infection rate might be substantially higher than reported. They also find the infection fatality rate in Italy is substantially lower than reported. While the bounds can be narrowed by imposing stronger assumptions about the infection rate, random testing would significantly narrow the bounds, along with the development of a better understanding regarding how testing predicts infection rate.
Urban Policy & Community Development
What Networks Reveal About Police Who Shoot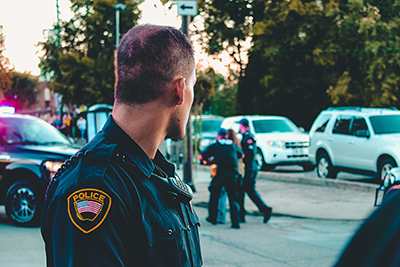 Is police violence associated with characteristics of an officer's social networks and his or her placement within those networks? In the Annals of the Academy of the Political and Social Science, IPR sociologist Andrew Papachristos and Linda Zhao of Harvard University look at the relationship between police networks and police who shoot. They investigate Chicago police officers who are brokers—or people within a network who occupy an important position in a network and connect its disconnected parts. They examine these "broker" officers in networks of complainants between 2000 and 2003 to see if they are linked to shootings of civilians between 2004 and 2016. A total of 388 officers fired their weapons at some point between 2004 and 2016, including 46 officers who fired on multiple occasions. Their findings show that although only a small percentage of all CPD officers shoot, those officers who do shoot appear to occupy the unique structural position of a network broker. This finding appears to be true even when considering factors such as age, race, gender, and activity. Brokerage roles put officers at a higher risk for shooting civilians, and when they are transferred to reduce misconduct, they may actually "spread" aggressive behavior. The researchers' findings suggest that policies and interventions aimed at curbing police shootings should include not only individual assessments of risk but also an understanding of officers' positions within larger social networks and the department as a whole.
Photo credit: Pikwizard, Pexels
Published: August 20, 2020.