Five IPR Faculty Elected to American Academy of Arts & Sciences
The researchers were recognized for their exceptional achievements
Get all our news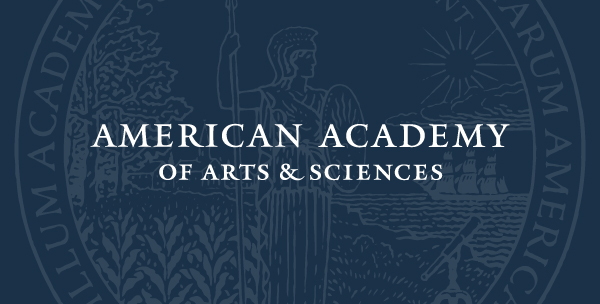 IPR faculty Edith Chen, Mary Pattillo, James Spillane, Teresa Woodruff, and Jennifer Richeson were elected to the National Academy of Arts and Sciences  in April.  
Five of the Institute for Policy Research's (IPR) faculty experts became elected members of the American Academy of Arts & Sciences, one of the nation's oldest honorary scientific societies, in April. They are:
IPR Fellow Edith Chen, the John D. and Catherine T. MacArthur Chair, Professor of Psychology, and Co-Director of the Foundations of Health Research Center, Northwestern University
IPR Associate Mary Pattillo, Harold Washington Professor of Sociology and African American Studies, Northwestern University
IPR Associate James Spillane, the Spencer T. and Ann W. Olin Professor in Learning and Organizational Change at the School of Education and Social Policy at Northwestern University
IPR Associate Teresa Woodruff, Dean and Associate Provost for Graduate Education in The Graduate School, the Thomas J. Watkins Professor of Obstetrics & Gynecology, the Vice Chair of Research (OB/GYN), the Chief of the Division of Reproductive Science in Medicine, and Professor of Molecular Biosciences and Biomedical Engineering.
IPR Faculty Adjunct Jennifer Richeson, the Philip R. Allen Professor of Psychology at Yale University
"Being elected to the academy is a great honor and a tremendous recognition of these faculty members' many research accomplishments and expertise," said IPR Director and economist Diane Whitmore Schanzenbach, the Margaret Walker Alexander Professor of Human Development and Social Policy. "They represent what is best about IPR—exceptional interdisciplinary researchers who engage in policy-relevant research—and we congratulate them on this high honor."
These five individuals are part of the 276 members of the class of 2020, which includes distinguished academics, artists, journalists, scientists, and leaders across many fields and professions. The academy has elected more than 13,500 members since its founding in 1780, including more than 250 Nobel and Pulitzer Prize winners.
Another 14 IPR faculty members are currently elected members of the academy. They include political scientist James Druckman, psychologists Alice Eagly and Sandra Waxman, anthropologist Christopher Kuzawa, economist Charles F. Manski, and Northwestern professor and president Morton Schapiro, among others.
Please see below for brief bios of each of the new academy members. For more information about these and other IPR faculty experts, please visit their bio pages.
Newly Elected IPR Faculty Experts to the Class of 2020
Edith Chen
IPR health psychologist Edith Chen is the John D. and Catherine T. MacArthur Professor of Psychology and founding co-director of the Foundations of Health Research Center. Her research seeks to understand why poverty is associated with poor physical health outcomes in children, with a focus on psychological and biological mechanisms. She is also interested in questions of resilience—that is, why some children who come from adversity manage to thrive and maintain good profiles of health. Chen's previous honors include the American Psychological Association's Distinguished Scientific Award for Early Career Contribution to Health Psychology, the Young Investigator Award from the Society of Behavioral Medicine, and the Donald K. Routh Early Career Award from the Society of Pediatric Psychology.
Mary Pattillo
IPR associate Mary Pattillo is the Harold Washington Professor of Sociology and African American Studies. She explores racial and class inequalities in housing, education, urban development and the criminal justice system. Her current research projects include the prevalence and impact of monetary sanction in the Illinois criminal justice system, areas of stratification in which Black people hold an advantage, and the Black middle class in Latin America. She has written two award-winning books—Black Picket Fences (University of Chicago Press, 1999) and Black on the Block (University of Chicago Press, 2007)—that investigate a variety of social, economic, political, and cultural issues facing African Americans on Chicago's South Side. Pattillo is a founding board member and active participant in Urban Prep Charter Academy, the first all-boys, public charter high school in Chicago.
James Spillane
Education researcher and IPR associate James Spillane is the Spencer T. and Ann W. Olin Professor in Learning and Organizational Change and an expert on school leadership and policy implementation at the state, school and classroom levels. He is internationally known for his work on distributed leadership, a framework for studying school leadership, and management. His latest project looks at the ways school systems build educational infrastructures to implement Next Generation Science Standards. Spillane, frequently cited as one of the most influential education scholars in the nation, is the author of several books, including Navigating the Principalship: Key Insights for New and Aspiring School Leaders (ASCD, 2019) and Standards Deviation (Harvard University Press, 2006).
Teresa Woodruff
Oncofertility specialist and IPR associate Teresa Woodruff is dean of The Graduate School and associate provost for graduate education. She is the Thomas J. Watkins Professor of Obstetrics & Gynecology, the vice chair for research, and chief of the division of reproductive science in medicine in the department of obstetrics and gynecology, Feinberg School of Medicine. Woodruff is an internationally recognized expert in ovarian biology and reproductive science. In 2006, she coined the term "oncofertility" to describe the merging of two fields: oncology and fertility. In addition, she championed the National Institutes of Health policy mandating the use of females in fundamental research. She is director of the Center for Reproductive Science, founder and co-director of the Women's Health Research Institute, and director of the Oncofertility Consortium.
Jennifer Richeson
IPR faculty adjunct Jennifer Richeson is the Philip R. Allen Professor of Psychology at Yale University. Her research examines multiple psychological phenomena related to cultural diversity. She examines how people experience racial and other forms of societal diversity, be it efforts to navigate one-on-one interracial interactions or the political consequences of the increasing racial/ethnic diversity of the United States. Much of her recent research considers how people reason about and respond to societal inequality and injustice. Through her teaching and research, Richeson hopes to contribute to a better understanding of intergroup relations, including how best to foster culturally diverse environments that are cohesive. Richeson is the recipient of many other awards and honors, including a MacArthur Foundation Fellowship, also known as the "genius grant," in 2007. She was an IPR fellow from 2005–16.
"The members of the class of 2020 have excelled in laboratories and lecture halls, they have amazed on concert stages and in surgical suites, and they have led in board rooms and courtrooms," said David W. Oxtoby, president of the American Academy of Arts and Sciences. "With today's election announcement, these new members are united by a place in history and by an opportunity to shape the future through the academy's work to advance the public good."
Read more about these exceptional IPR and other Northwestern faculty here.
Published: April 29, 2020.