ABCD Institute Celebrates 20 Years
IPR talks with co-founder John McKnight about its past and future
Get all our news
McKnight hopes to "invest more and more authority and responsibility" in the 50 ABCD practitioners throughout the United States, Canada, and internationally in the future—people he calls the Institute's "greatest asset."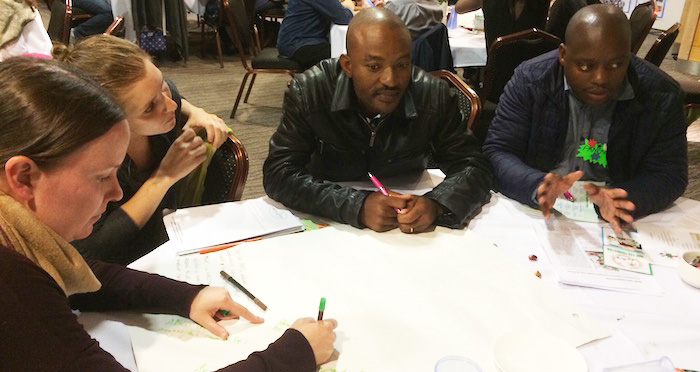 Participants confer at the ABCD conference in Blackpool, England.
Not long ago, when community organizers and social workers wanted to improve disadvantaged neighborhoods, they began by chronicling their problems in a needs survey.
Boarded-up storefronts? Check. Gangs? Check. Unemployment? Check.
But when John McKnight, Professor Emeritus of Education and Social Policy and former IPR fellow, looks at those neighborhoods, he considers things a bit differently.
While a neighborhood might have deficits like boarded-up storefronts and unemployment, McKnight realized that it also had untapped assets including the skills of local residents and the local clubs and associations, as well as small businesses. He found these local assets could contribute to making the neighborhood a better place if they were asked.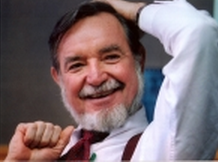 This past June, McKnight and two hundred others from twenty-three nations gathered in Blackpool, England. The gathering marked the 20th anniversary of the Asset-Based Community Development Institute (ABCD), which has become a worldwide movement that started at Northwestern's Institute for Policy Research.
McKnight founded ABCD with Jody Kretzmann in 1995. Its approach arose from hundreds of case studies of communities across the United States, "identifying the kinds of initiatives local people had taken to make the neighborhood better," McKnight said. He and Kretzmann later compiled their research into a book, Building Communities from the Inside Out: A Path Toward Finding and Mobilizing a Community's Assets (1993), which has sold over one hundred thousand copies worldwide.
Since ABCD's inception, asset-based approaches have informed programs in many U.S. communities, from Minneapolis to Seattle. They have also influenced many communities abroad, thanks to the Institute's partnership with Saint Francis Xavier University in Nova Scotia, Canada, and its Coady Institute, Canada's largest international development organization.
Coady "has begun to create a paradigm shift around development agencies away from a needs focus toward an asset focus. They have done internationally what we have done nationally," McKnight said.
McKnight hopes to "invest more and more authority and responsibility" in the 50 ABCD practitioners throughout the United States, Canada, and internationally in the future—people he calls the Institute's "greatest asset."
Of one thing, however, he remains certain: "Thinking about community from an asset perspective … allows you first, to understand that this is simple. And second. it's doable. And third, to our great surprise, it's apparently universal," McKnight said. "It's all gone beyond anything we've ever dreamed of."
John McKnight is professor emeritus of education and social policy and co-director of the Asset-Based Community Development Institute. More information on ABCD can be found on its website, abcdinstitute.org.
Photo courtesy of ABCD.
Published: October 14, 2015.