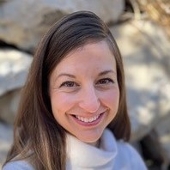 Koning, a postdoctoral fellow with Northwestern's Institute for Policy Research and Department of Anthropology,
is a trained population health scientist and sociologist. Her primary interests are in reproductive health, child health and development, structural violence and social stress, and the health implications of migration and displacement. Her work is primarily based in the United States and Southeast Asia.
She works with IPR biological anthropologist Thomas McDade,  is currently a member of the Laboratory for Human Biology Research, and is involved in multiple ongoing research projects. This includes work with multidisciplinary research teams to study the role of early life adversity and chronic inflammation in reproductive health outcomes in the Unites States and the Philippines. She also continues to work on research stemming from her dissertation, for which she designed and implemented a survey of over 800 mother-child dyads to investigate the biosocial determinants of maternal and child health in a population affected by violence and displacement at the Thai-Myanmar border.