The Northwestern University Two-Generation Research Initiative
The Northwestern University Two-Generation Research Initiative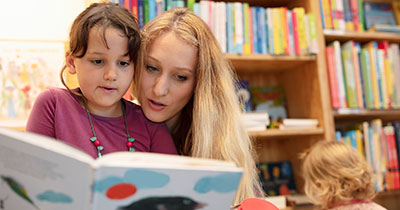 The Northwestern University Two-Generation Research Initiative (NU2Gen) is co-led by IPR developmental psychologist Lindsay Chase-Lansdale and IPR research associate professor Teresa Eckrich Sommer. NU2Gen develops and evaluates programs which strategically align early childhood education services for children with workforce training for their parents. Two-generation education programs aim to promote child development and school readiness/achievement; parent education, employment, and earnings; and family economic and social mobility.
This initiative began over a decade ago and has influenced program and policy design across the nation to advance family wellbeing and prosperity for parents and their young children.
To learn more about NU2Gen, please visit their website here.