Quantitative Methods for Policy Research
Quantitative Methods for Policy Research
Under its research program on Quantitative Methods, the Statistics for Evidence-Based Policy and Practice, or STEPP, Center seeks to serve the practitioners and policymakers by developing and promoting state-of-the-art methods for researchers, especially in education and the applied social sciences. It seeks to generate strong evidence on research designs, synthesize and interpret results of multiple studies, and translate findings to inform policy and practice. The STEPP Center was founded in 2019 and evolved from IPR's Q-Center.
A Message From Larry Hedges, Program Chair and STEPP Co-Director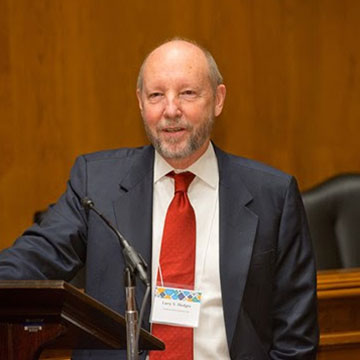 We launched the Q-Center at IPR in 2006 to take advantage of a critical mass of scholars at the forefront of evidence-based research on social policy issues. Today, we seek to build on our foundational work by launching the STEPP Center to further develop and assess methods to generate, synthesize, and translate evidence to improve policy and practice.
Faculty Experts
This collaborative group of interdisciplinary scholars stems from statistics, economics, education, political science, and other social science fields.
Faculty Organizers: Larry Hedges and Elizabeth Tipton
This two-week, in-depth training institute covers a range of specific topics in the design, implementation, and analysis of data for use in cluster-randomized trials, allowing researchers to account for the group effects of teachers and classrooms when measuring an intervention's effects on individual student achievement. Support comes from the National Center for Education Research, housed in the U.S. Department of Education's Institute of Education Sciences.
Northwestern University, with support from the National Science Foundation is providing support for the 2023 Summer Research Training Institute on Improving Evaluations of Research and Development projects in Science, Technology, Engineering, and Mathematics (STEM) education.