Media & Online Behavior
How Do Liberals and Conservatives Engage with Content from Political Elites on Twitter?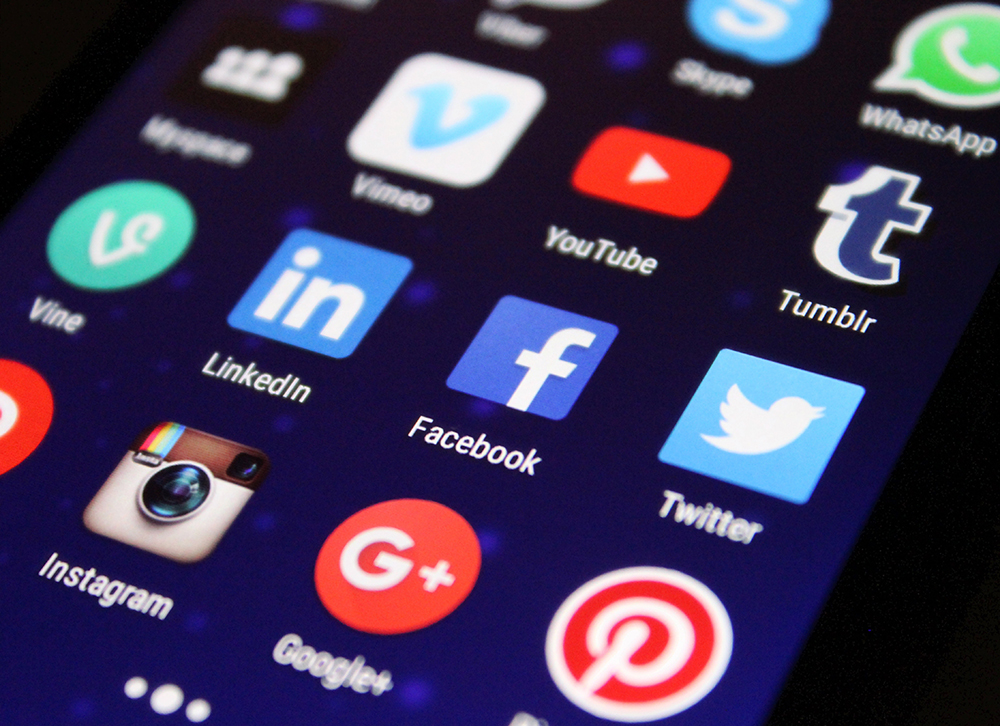 Social media allows citizens to engage with information shared by political elites, but what kinds of messages do they spread on social media? In a working paper, IPR political scientist James Druckman and his colleagues study how liberals and conservatives engage with social media posts from political elites on Twitter. The researchers analyzed more than 13 million users' retweets of Twitter posts by members of Congress between 2009 and 2019. They determined users' political ideology by relying on Twitter patterns over time to categorize users as liberal or conservative. Liberal users retweeted 19% more posts about diverse policy topics compared to conservatives, who were more selective about which policies they retweeted and avoided topics that were not on the conservative agenda. Liberals also responded to and retweeted more toxic content than conservatives by 56%. The results reveal that liberals and conservatives react and share different types of information on Twitter, with liberals sharing more diverse policy and toxicity and conservatives creating "information bubbles" with like-minded users. These findings shed light on how social media platforms should be designed to decrease polarization and increase exposure to information from the opposite political party. Druckman is Payson S. Wild Professor of Political Science.
News Source Impact on Vaccine Stance 
Amidst the COVID-19 pandemic, there was a sharp division between those who supported vaccination and those who opposed and mistrusted it. In PNAS Nexus, IPR political scientist James Druckman and his colleagues seek to find the relationship between an individual's vaccination status and their preferred news source for COVID-19 related information to determine how an individual's news source influences their beliefs. About 20,000 participants were recruited for each of four rounds, which included an initial survey and a late survey, conducted from December 2020 to July 2021, using a technique to mirror the demographic composition of the United States. The survey asked about the individual's vaccine status and if the individual had received COVID-19 related information in the past 24 hours from any of several news sources, including Facebook, Fox News, Newsmax, MSNBC, CNN, and the Biden or Trump Administration. The survey revealed that those who preferred to consult only Fox News and Facebook were more likely to be unvaccinated and more likely to distrust institutions. Additionally, those who relied on MSNBC or CNN, or the Biden Administration were significantly less likely to oppose vaccination and exhibited more trust in institutions. Based on these results, the researchers suggest that communication strategies to promote public health initiatives should consider where they direct their efforts when using social media. Druckman is the Payson S. Wild Professor of Political Science.
How Audiences Make Sense of the Media Landscape
As the media landscape has widened with the creation of many niche media organizations, not all news outlets are equal. In Digital Journalism, media scholar and IPR associate Stephanie Edgerly studies how audiences understand the media environment and give meaning to different media organizations. In one study, she analyzed data from a nationally representative survey of 1,502 adults who were on average 46 years old, majority female (53.4%), and White (80.6%). The survey asked participants to compare 13 different media organizations, such as the New York Times, Wall Street Journal, BuzzFeed, Drudge Report, and Breitbart, and rate how similar they were to one another. In a second study, Edgerly conducted in-depth interviews with 18 adults over a three-month period starting in March 2020 and asked participants about their media habits and attitudes about the media. The participants also completed a survey comparing the same 13 media organizations as in the first study. The two studies reveal that audiences who were not regular consumers of news and uninterested in politics used media genre, such as hard news or entertainment, to compare media organizations. Participants who were avid news consumers, politically interested, and partisan used political orientation to categorize news organizations. The results show how audience's sensemaking of the media reflects the larger U.S. media system, including its politicization, and how making sense of the media landscape is personal to an individual's lived experiences.
Why Do People Still Read Print Newspapers?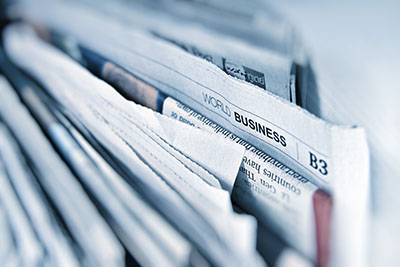 How and why do people still get print newspapers in an era dominated by digital access to the news? In New Media & Society, media scholar and IPR associate Pablo Boczkowski and his colleagues examine this question by taking a non-media-centric approach, or looking at the way consuming media and everyday life intertwine, and focus on how access, sociality, and ritualization play into reading print newspapers. The researchers study 488 semi-structured in-person interviews about the consumption of news, entertainment, and technology conducted by local interviewers in Argentina, Finland, Israel, Japan, and the United States between March 2016 and February 2019. While these countries have geographic, language, and cultural differences, they all are democracies and have high rates of Internet access. The researchers find that access to print newspapers ranged from free newspapers in public in Israel to interviewees who paid for multiple newspapers in Japan. In many of the countries, social relationships played a role in receiving a newspaper as family members passed on print newspapers to a spouse or child. Many interviewees ritualized reading the newspaper as part of their daily activities, such as always reading it during their commute. The researchers argue that taking a non-media centric approach to understand why people still read newspapers allows scholars to analyze the persistence of older media during an age dominated by new media and the role of print newspapers in everyday life. Boczkowski is the Hamad Bin Khalifa Al-Thani Professor in the Department of Communication Studies. 
Incidental News Consumption on a Continuum    
Incidental news consumption, or audiences' encounters with news that they were not purposely seeking, has increased as more people use social media. In a study published in Journalism, Boczkowski and his colleagues look at the dynamics of incidental news consumption. The researchers conducted 200 semi-structured interviews between March 2016 and February 2019 in Argentina, Finland, Israel, Japan, and the United States. They asked respondents the last time they consumed news, along with open-ended questions about the respondents' general media consumption patterns and the role of incidental news consumption. They find most respondents combine intentional and incidental news consumption. At the micro, or personal, level, respondents deliberately sought out news and incidentally consumed it, such as through social media or apps. At an intermediary, or meso, environmental level, participants heard about the news because a family member turned on the TV or radio or read posts connections shared on social media. At a macro, or society, level, respondents reported that news was more difficult to avoid in countries with higher levels of political or economic conflict, such as Argentina, Israel, and the U.S. There were similarities in news consumption across countries at the micro and meso levels, but at the macro level, national conflict increases the likelihood of incidental encounters with news. Further research is needed to understand the phenomenon, including the coexistence of mindless scrolling through social media and attention to news.
Opportunities in Local News Networks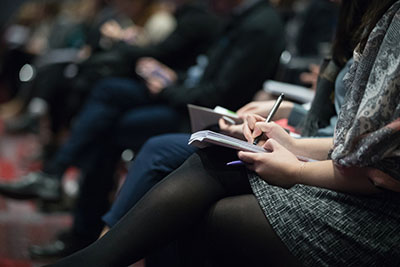 Local news organizations have experienced challenges over the last 15–20 years due to significant cuts and closures, leaving many communities without a local newspaper. Media scholar and IPR associate Stephanie Edgerly, IPR faculty adjunct Rachel Davis Mersey, and faculty emeritus of journalism at Northwestern Owen Youngman wrote an IPR working paper examining local news not as a "one-size-fits-all" market, but as serving unique communities that may also have similarities to other parts of the country. Using data from a Pew Research survey in 2019 of over 35,000 adults, they show differences in the way various communities are exposed to local news and differences in the topics they care about most. They also examine the typology of communities created by the American Communities Project in 2018, showing the similarities of various communities, such as aging farmlands or big cites, around the United States due to a variety of demographic and lifestyle factors. The researchers find that by accounting for these variations and developing a typology of local news markets, more specific strategies for innovation can be recommended, tested, and shared among news organizations. As an example, they highlight the success the news startup BoiseDev had in Boise, Idaho—a growing tech community—by providing exclusive content and relying on advertisers and predict similar communities such as Saratoga, New York, could benefit from its approach. They conclude that local news providers may have more in common with distant but similar markets than nearby but different neighbors.
Look It Up: The Internet Can Redress Inaccuracies
Research shows that what people read influences their knowledge, and if they read inaccurate information, they can reproduce those same inaccuracies later, with those inaccuracies also influencing judgments and decisions. Experiments that demonstrate this process differ from real-life situations where people can check facts by going online. In Memory & Cognition, psychologist and IPR associate David Rapp and Amalia Donovan (PhD 2020) report on three experiments to test whether internet access improved the accuracy of people's responses. In the first and second experiments, 216 participants read texts that included false information and were later asked questions related to that information. Half of the participants could look things up on the internet while answering. This group answered more questions correctly than did participants who were not permitted to look things up, as hypothesized. The third experiment allowed all participants to use the internet, with half receiving a warning that the texts included inaccuracies. People who received the warning provided more accurate answers overall than those who did not, but the warning did not lead to fewer reproduced inaccuracies that came from the readings. All three experiments showed that with respect to topics they knew little about, participants tended to reproduce inaccuracies more than when considering topics they were likely to know were wrong. Looking information up was helpful at ensuring successful understandings and performance.