IPR Economist to Join President's Council of Economic Advisers
Kirabo Jackson brings expertise in labor and education policy
Get all our news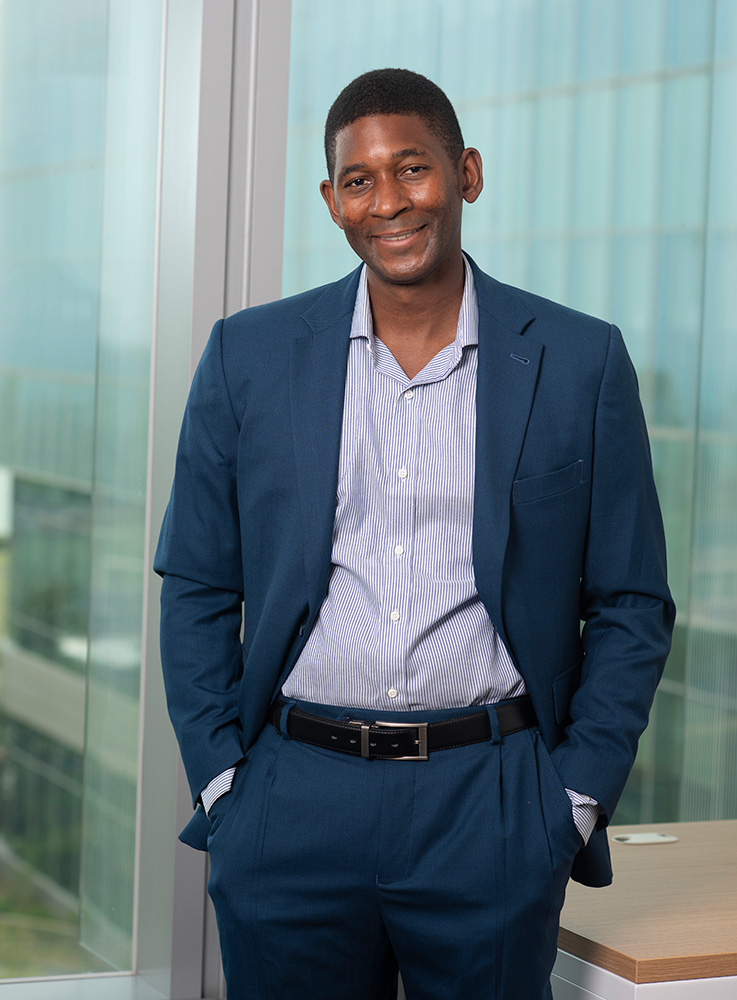 On August 11, President Joe Biden announced his intention to appoint IPR economist Kirabo Jackson as a senior member of his Council of Economic Advisers (CEA). The CEA sits within the Executive Office and delivers research-driven recommendations on matters of national and international economic policy to the president. He will start at the end of August.
"As a scholar conducting policy-facing research, my goal has always been to influence policy. Therefore, being granted the privilege to serve as an advisor to President Biden is both an incredible honor and a great opportunity," Jackson said. He is the Abraham Harris Professor of Education and Social Policy and professor of economics at Northwestern University.
Jackson's pathbreaking work in the economics of education has been published in the field's top journals. Some of his most-cited work involves examination of the impact of public school funding, in which he and colleagues devised innovative methods to measure how increasing K–12 school finances improves students' economic and social outcomes as adults. He also has investigated students' socioemotional skills and the effectiveness of K–12 teachers in improving student outcomes, among other topics.
"President Biden has selected one of the country's finest scholars on education funding and policy for this role," Northwestern President Michael Schill said. "Kirabo Jackson is a brilliant example of the positive impact and influence Northwestern's faculty have on the world around us. We congratulate him on this appointment and thank him for his service to our nation."
Jackson, 43, is one of the youngest members to have been elected to the American Academy of Arts and Sciences and the National Academy of Education. In 2020, he received the David N. Kershaw Award from the Association for Public Policy Analysis and Management, recognizing his contributions to the field of public policy analysis and management. He is also a faculty research fellow at the National Bureau of Economic Research.
"As a longtime fan of Kirabo Jackson and his academic work, I could not be more proud that he will lend a critical and thoughtful voice to the challenging dialogues that face our nation," Northwestern Provost Kathleen Hagerty said. "He is an outstanding ambassador for the quality of work and commitment to societal advancement that is foundational to our School of Education and Social Policy and the Institute for Policy Research." 
Currently, he serves as the editor-in-chief of the American Economic Journal: Economic Policy. He was previously co-editor for the American Economic Journal: Economic Policy and the Journal of Human Resources.
Read more about Kirabo Jackson and his work.
Kirabo Jackson is the Abraham Harris Professor of Education and Social Policy, professor of economics, and an IPR fellow.
Sources: Northwestern press release and White House press release
Photo credit: Northwestern University
Published: August 11, 2023.