New Collaboration Will Establish Resource Hub to Develop STEM Education Research
IPR researchers will be part of a national effort to improve resources and teaching excellence
Get all our news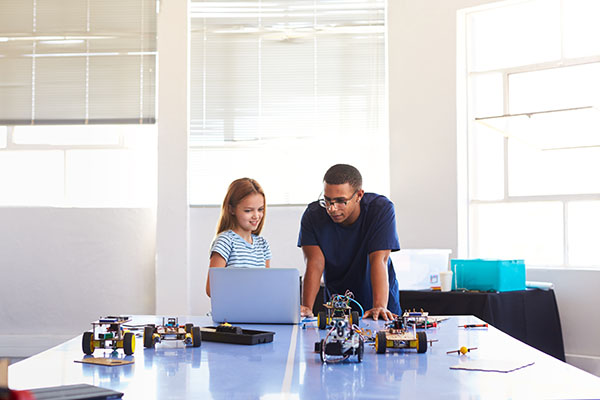 Between 2021 and 2031, the Bureau of Labor Statistics projects U.S. employment in science, technology, engineering, and mathematics, or STEM, jobs will rise by nearly 11%—double the rate for jobs not in STEM fields (5.3%). Increasing demand for an adequately trained STEM workforce also means that educational institutions have to be ready to deliver more effective programs to more Americans of all ages and backgrounds.
The National Science Foundation (NSF) recently made a five-year award that will fund the creation of a "Resource Coordination Hub" to support fundamental research on STEM learning and learning environments, broadening participation in STEM, and STEM workforce development. Made through the NSF's Education and Human Resource (EHR) Core Research program, the grant will support its EHR Core Research (ECR) program, which aims to fund "curiosity-driven and use-inspired fundamental STEM education research."
Northwestern University will be partnering with the project lead, the American Institutes for Research, and two other university partners, Morgan State University, a historically Black college and university (HBCU), and Georgia State University, a minority-serving institution (MSI), to create the EHR Core Research Hub. The award will support STEM education research in several ways, including:
Increasing the visibility of NSF ECR-funded research results,
Encouraging researchers to use new and more advanced methods,
Assisting in broadening participation in NSF-ECR grants, with a focus on universities that are not among the most research intensive (R1s), including HBCUs and MSIs, and
Supporting the career development of existing grantees, particularly those who are in the early stages of their careers.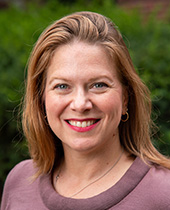 Northwestern will bring intellectual leadership to guide efforts for investments in other NSF programs and to help build a comprehensive methodological data resource for teaching and training. IPR statisticians
Elizabeth Tipton
and
Larry Hedges
, who co-direct the Statistics for Evidence-Based Policy and Practice (
STEPP
) Center, will be supporting this portion of the grant. The two have amassed a substantial track record of working with the NSF and others to improve methodological research, resources, and training. Hedges is one of the four PIs on the grant.
Tipton has been tapped to co-direct the activity to consolidate and disseminate resources on advanced statistical and research methods via a one-stop website where users can access slides, videos, and other methodological training content. She will review and test the resources that the Georgia State team will compile. She will also apply lessons gleaned from the resources in her own teaching of graduate and undergraduate statistics courses and offer critical feedback from that effort.
"NSF has recently invested over $15 million in methods training institutes, including our own
workshop
on Improving Evaluations of R&D in STEM Education," Tipton said. "This hub will make materials and lessons from these institutes more broadly available, thus supporting STEM education researchers in the development and testing of new ways to teach and develop the STEM workforce."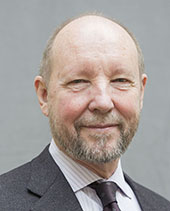 Hedges will co-direct the build-bridging objective that will seek to develop collaborations with other STEM education resource hubs within the NSF to further long-term goals, such as how fundamental research might inform future applied research. 
He also pointed to the importance of broadening access to the STEM education research community by boosting participation of HBCUs and MSIs—which have generally been excluded, in part, due to limited institutional resources—and the hub's role in that.

"This project is particularly important because it seeks not only to include HBCUs and MSIs in particular research projects, but also because it will help build capacity in these institutions to support research and compete for future research grants on their own terms," Hedges said.

Larry Hedges is the Board of Trustees Professor of Statistics and Social Policy. Elizabeth Tipton is associate professor of statistics. Both are IPR fellows.

Photo credits: iStock, S. Schumacher (Tipton), and SREE (Hedges).

Published: October 6, 2022.