In Memoriam: Rob Greenwald
Get all our news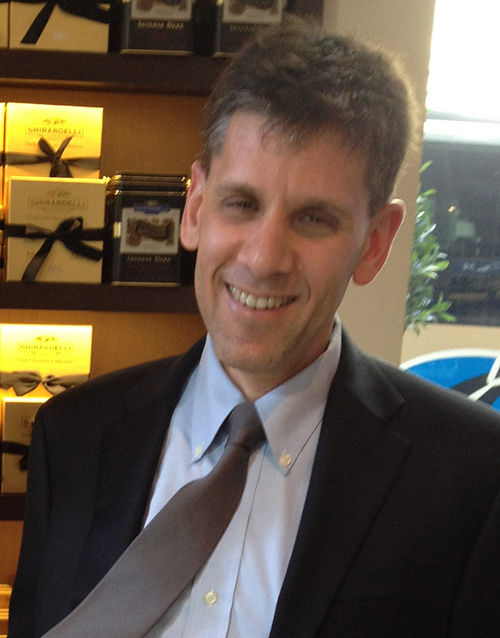 Rob Greenwald, a long-time IPR colleague and founding executive director of the Society for Research on Educational Effectiveness (SREE), died of natural causes on June 26.
Greenwald, who was 60, began as SREE executive director in January 2009, working out of an office at 2046 Sheridan. Co-founded by IPR education researcher and statistician Larry Hedges in 2005, SREE is dedicated to advancing "research on policies, programs, and practices that cause educational and related outcomes."
At SREE, he devoted himself to getting the organization off the ground and worked hard to build its identity and membership. He encouraged and supported the development of key programs, including pre-conference workshops, the Women in Quantitative Methods group, the Registry of Education Effectiveness Studies (REES), the publication of the Journal of Research on Educational Effectiveness, a summer training program in Hierarchical Linear Modeling, and the development of the Hedges Lecture in 2016.
"Rob will be missed for his generosity, his passion to improve education, his relentless pursuit of excellence, and his unfailing desire to help the lives of others," Hedges, past president of SREE, said. He also recalled how Greenwald's careful financial stewardship left SREE in an enviable financial position by the end of his tenure in 2017.
Nearly two dozen former and current graduate students, faculty, colleagues, and friends joined Greenwald's brother Barry in a virtual memorial ceremony on July 7 to celebrate his life and accomplishments. They fondly recalled his exacting precision, his keen intelligence, his drive to promote rigorous education research, and his penchant for offering insightful career advice and his delicious homemade brownies.
"When I posted on Twitter about his death, I was struck by how many commented on him helping them during the early parts of their careers. I know this first-hand," said IPR statistician Elizabeth Tipton. "He helped me with silly things … and more substantial ones – helping my ideas get exposure by leading workshops, being in interesting paper sessions, and by seating me next to important people at dinners."
After earning a bachelor's degree from the University of Chicago in 1983, he taught biology and chaired the science department at McBurney School in New York City for five years and then worked as a biology editor at Addison-Wesley. He often mentioned at SREE that he was motivated by his experience with students.
Greenwald returned to the University of Chicago as a PhD student in the education department from 1991–2000, where Hedges was his adviser. His influential article, written with Hedges and fellow grad student Richard Laine, synthesized research on the effects of school resources. It won the American Educational Research Association's 1997 review of research award.
After completing his tenure at SREE in 2017, he continued to assist Hedges with conference planning for the Yidan Prize Conference Series: The Americas at Northwestern in 2019. (Hedges won the Yidan Prize for Education Research in 2018.) It was during this conference that Hedges and Tipton launched the Statistics for Evidence-Based Policy and Practice Center (STEPP Center).
Until his death, Greenwald worked as an independent consultant. He is survived by his brother Barry, niece Flora, and his companion Katie Oates, as well as many long-time friends and colleagues. A memorial service is planned for October.
Statistics PhD student and IPR graduate research assistant Sarah Peko-Spicer, whose office was next to Greenwald's, remembers him sending her emails and then coming next door to talk about them: "I had so much fun with him on those nights, and he was such a caring person who would always offer to buy me dinner if he thought that I didn't eat while I was working, or to take me home when he thought it was too late to go back home. Imagining the office without him is a sad thing to picture."
Published: July 12, 2021.