A Shift from Policy Administration to Policy Insights
IPR graduate researcher Sheridan Fuller receives two fellowships for his research on the social safety net
Get all our news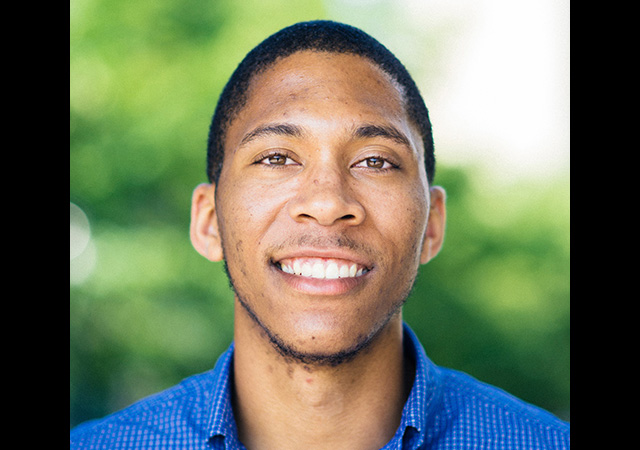 This spring, IPR graduate research assistant Sheridan Fuller received two competitive awards for his research, one of which was the Presidential Fellowship, Northwestern's highest honor for its graduate students.
A fifth-year PhD student in human development and social policy, Fuller came to Northwestern from the U.S. Department of Health and Human Services (HHS) where he was a policy analyst and Presidential Management Fellow. He worked on welfare policy and previously worked in the U.S. Department of Education. Both experiences led him to carve out a deep understanding of the policymaking, decision-making, and federal budgeting processes.
"I recognized I knew how to consume and interpret research, but I didn't have all the tools that I wanted to produce research," he said. "I was relying on what other people were finding, and I wanted to help contribute."
Fuller decided to apply to social policy PhD programs to become a "producer of research." He chose to come to Northwestern's School of Education and Social Policy because he was familiar with IPR Director Diane Schanzenbach's research on SNAP and welfare reform from his work at HHS and wanted to collaborate with her. Now, Schanzenbach is his advisor. 
"Sheridan is certainly a rising star," Schanzenbach said. "He is creative, bright, and focused, and we are fortunate that he is using his tremendous talents to produce research to improve policies and practices that impact low-income Americans."
Only 12% of Northwestern applicants receive this competitive fellowship, and Fuller plans to use the funding to collect and access new data for his dissertation on how social safety net programs form, who benefits from them, and their long-term effects.
He is the third IPR graduate RA to have received one, the other two being Mollie McQuillan (PhD 2019) in 2017, who is now on the faculty of the University of Wisconsin-Madison, and the late Cynthia (C.C.) DuBois (PhD 2017) in 2016. Fuller was also selected as a Robert Wood Johnson health policy research scholar in 2018.
Additionally, Fuller has received a one-year dissertation fellowship from the Washington Center for Equitable Growth. It is awarded to two pre-doctoral students for innovative research on inequality and growth, and it provides professional support to help researchers understand policy discussions and policymaking.
"This fellowship allows me to see how they work with researchers and scholars to translate their research into the answers and insights that policymakers are looking for," he said.
Fuller is excited to expand his community and engage with the other fellows and researchers as he continues his work. He credits his family, peers, and faculty for making his work stronger and pushing him to think about new questions in his research.
"It would be misleading to say this [fellowship] is the product of my work alone," he said, quoting Proverbs 27:17, "Iron sharpens iron, so one person sharpens another."
Both fellowships are ultimately getting Fuller closer to the impact he wants to make in policymaking, as well as an affirmation to continue improving social safety net programs.
"It's tough to find your research agenda," he said. "To have that external validation that says your work is important, it's policy relevant, and we think it's rigorous is rewarding. It provides momentum to move forward."
Photo Credit: Sheridan Fuller

Published: September 24, 2021.