New IPR Research: October 2020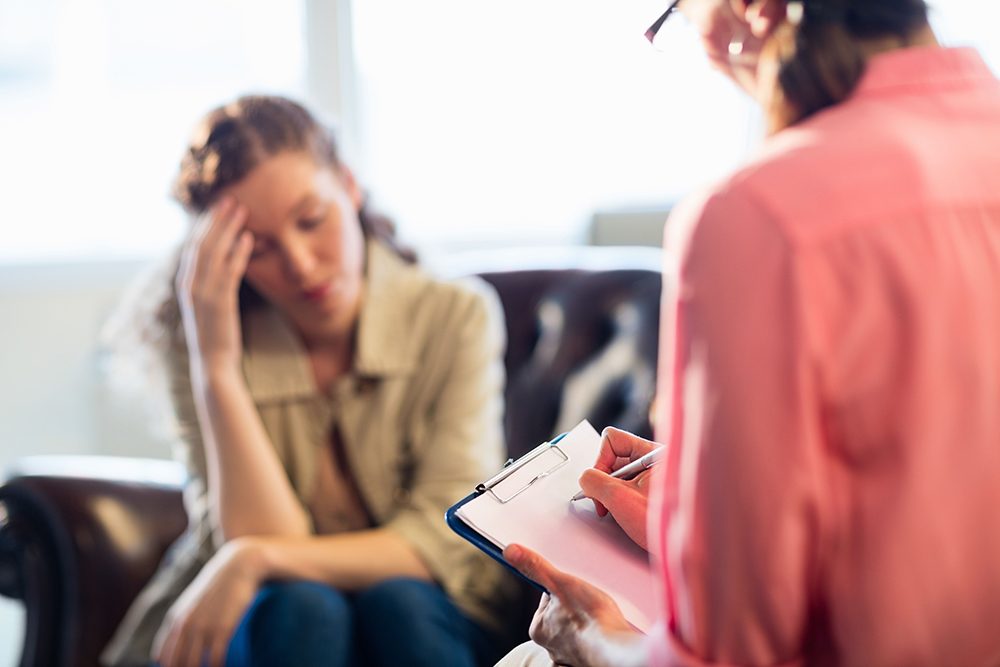 This month's new research from IPR faculty covers how therapists can help with unexplained illness, which groups are most likely to be misinformed about COVID-19, and the link between household water insecurity and water governance. Additionally, it examines the social safety net during the pandemic, immigration and entrepreneurship in the U.S., and conversations surrounding the use of DNA tests in the family reunification of migrants separated at the U.S.-Mexico border. 
Social Disparities and Health
How Therapists Can Help Patients With Unexplained Illness
Functional Neurological Disorders (FNDs) are surprisingly common, yet poorly understood neurological conditions which are determined to be "incompatible" with known diseases. In a 2020 article for Social Science & Medicine, IPR anthropologist Rebecca Seligman and her postdoctoral fellow, Northwestern anthropologist Maddalena Canna, who is the paper's lead author, argue that a cultural analysis is required to better understand and help people with FNDs. Seligman and Canna analyze three case studies, focusing on one particular kind of FND, a disorder known as PNES (Psychogenic-Non-Epileptic Seizure). They describe three key ways in which FNDs are mediated by culture: how patients use existing cultural meanings and representations to mediate and describe their own experience; the forms of expression available and strategies for dealing with trauma in a given context; and the judgment and social stigma patients may face due to their symptoms. Seligman and Canna conclude that given this complex system of cultural factors, effective therapies should be based on constructing a shared set of meanings between patient and therapist. They recommend therapists and patients de-emphasize the need to come to an objective "truth" about the disease, in favor of a willingness to view it through the other's perspective. The researchers note that making space for patients' definition of their disorder leaves open the possibility of future medical diagnoses that may explain the roots and causes of FNDs.
Politics, Institutions, and Public Policy
The Role of Race, Religion, and Partisanship in Misinformation About COVID-19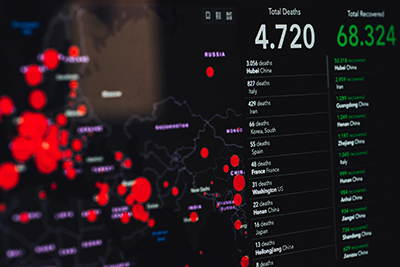 Scientific misinformation about COVID-19 can have serious health consequences if people ignore health advice. In an IPR working paper, IPR political scientist James Druckman and his colleagues, who are part of the State of the Nation survey on attitudes about the pandemic, examine which groups are most likely to be misinformed about COVID-19. The researchers conducted a national survey of 18,132 respondents from May 16 to June 1, 2020, representing the country on key demographics including gender, age, race and ethnicity, education, and U.S. region. They asked participants whether a series of statements about COVID-19 were inaccurate or accurate and then about the effectiveness or ineffectiveness of ways to prevent the virus. The results reveal that minorities, highly religious people, and those with strong partisan identities–across parties–show significantly greater levels of misinformation than those with contrasting group affiliations. Notably, African Americans, who are at higher risk for contracting severe cases of coronavirus due to underlying health conditions in the population, are more misinformed about the virus compared to White Americans. Druckman and his colleagues highlight the urgency in developing targeting messages for these groups, especially high-risk populations. Further study is needed to understand the thinking process of highly religious and partisan individuals to shed light on why they are more likely to be misinformed.
Is Household Water Insecurity a Link Between Governance and Wellbeing?
Water governance, or the political, social, economic, and administrative systems that are in place to develop and manage water resources, is a top priority in addressing the global water crisis. In a study published in the Journal of Water, Sanitation, and Hygiene for Development, IPR anthropologist Sera Young and her colleagues explore the relationship between water governance, water insecurity, and wellbeing. The researchers used household data from two Sustainable Water Effectiveness Reviews conducted by Oxfam Great Britain in Zambia and the Democratic Republic of Congo (DRC) during 2018 and 2019. Oxfam Great Britain asked participants—997 in Zambia and 1,071 in the DRC— survey questions about water governance, household water insecurity using the 12-item HWISE scale, and four indicators of wellbeing. The results showed that better water governance, or the perception of better management and equitability of current water systems, was associated with lower household water insecurity. Additionally, the researchers found that household water security mediated the relationship between good water governance and greater life satisfaction, lower odds of drinking unsafe water, and lower relative impact of cholera outbreaks. Ultimately, improvements in water governance hold promise for the improvement of both water insecurity and well-being, and further advancing progress toward the United Nations' Sustainable Development Goals. 
Poverty, Race, and Inequality

 
The Social Safety Net in the Wake of COVID-19
The COVID-19 crisis has led to spiking unemployment rates, disproportionately impacting low-income families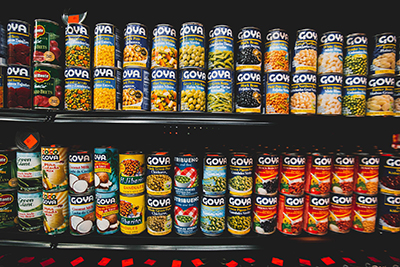 and increasing food insecurity and use of food banks. In an IPR working paper, IPR economist Diane Whitmore Schanzenbach and her colleagues explore why there remains so much need in the United States despite strong policy responses from the government, including the Families First Coronavirus Act and the Coronavirus Aid, Relief, and Economic Security (CARES) Act. They find that relief efforts, including unemployment insurance (UI) and the new Pandemic Unemployment Assistance (PUA) payments, increased Supplemental Nutrition Assistance Program (SNAP) payments, and the one-time Economic Impact Payments (EIP), reduced hardship, but have fallen short on several dimensions. First, outside of UI, payments made to low-income families have been relatively modest, averaging $30-$40 per week. Second, many relief payments were delayed due to difficulties states faced in implementing the $600 boost to UI, setting up new programs, and processing unprecedented numbers of claims. Third, there are important gaps in coverage. For example, at least 14% of those under the poverty level who lose their jobs are likely to be ineligible for any unemployment benefits. 
Urban Policy & Community Development
Immigration and Entrepreneurship in the United States
Immigration can expand labor supply and create greater competition for native-born workers, but immigrants also start businesses and increase the demand for labor. In an IPR working paper, strategy professor and IPR associate Benjamin Jones and his colleagues study the role of immigrants in entrepreneurship. Using U.S. Census Bureau data and population-wide W-2 tax records, they integrated employment and demographic records to see whether founders of companies between 2005 and 2010 were native- or foreign-born. To determine the immigrant status of the founders and the size of the companies, the researchers also examined the U.S. Census's Survey of Business Owners in 2012, and they collected data on firms listed in the 2017 Fortune 500 ranking. The researchers find across the data that immigrants start companies of every size at higher rates than native-born individuals. Overall, the results show immigrants are highly entrepreneurial. Jones and his colleagues suggest that immigrants act more as "job creators" than "job takers." These findings can help resolve the tension between labor supply-oriented analyses, where immigrants are seen to compete with local workers and depress wages, and natural experiments that often show more positive economic results of immigration for native born workers.
Conversations on the Use of DNA Tests in the Family Reunification of Migrants Separated at the U.S.-Mexico Border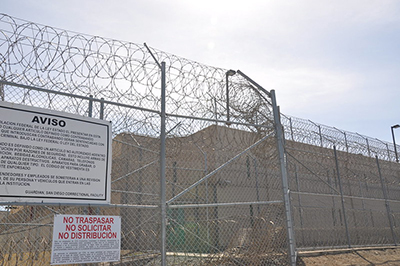 In April 2018, the U.S. implemented a "zero-tolerance" immigration policy that would lead to the separation of more than 2,000 migrant families over the following months. After the government retracted the child separation policy, it announced DNA testing would be used to reunite families, which was met with public outrage. In a study published in Frontiers in Genetics, geneticist and IPR associate Sara Katsanis and her colleagues wanted to understand how the public was talking about the use of genetic information during this timeframe and examined the accuracy of the public dialogue in the news and social media. They searched newspaper databases to identify 183 unique articles about the DNA testing of separated immigrant children and collected from Twitter 153 posts on the same topic—all published between June 1 and July 31, 2018. News article and tweets were examined for bias, the content on DNA testing, slant for or against the zero-tolerance policy and for or against DNA testing, and overall political slant. Katsanis and her colleagues found that politically conservative slant of news and tweets were correlated with a pro-DNA testing stance, while a liberal slant corresponded diversely to pro-, anti-, and neutral DNA testing stances. Overall in the media, there was a lack of transparency on the use of genetic information in family reunifications and evidence of misinformation from genetics experts. The study highlights the need for improved science communication among genetics researchers when talking to the press and for journalists who inform public opinion about the risks and benefits of DNA testing.
Photo credits: Pikwizard, Pexels, and Flickr via BBC World Service
Published: October 20, 2020.