New IPR Research: May 2020
This month's new research from IPR faculty covers ethnic and socioeconomic identities in college, whether voters are biased against female political candidates, the motivation behind public service, how readers navigate fake news and misinformation, the increase in hospitalization of Illinois youth for mental health issues, the barriers to women's employment, and the connection between the scale of performance evaluations and gender bias.  
Education Policy 
Ethnic and Socioeconomic Identities in College
College is a promising and challenging time in students' lives, and an important part of their experience is based in their view of themselves in society, both in terms of class and ethnicity. In the Journal of Social Issues, IPR social psychologist Mesmin Destin and PhD student Claudia Castillo-Lavergne explored the role class and ethnic identities play in the psychological well-being of working-class, Latinx college women. The young women are likely to encounter unique pressures like prejudice and discrimination in addition to possessing unique resources based on their multiple identities. As part of a larger study, the researchers surveyed 98 working-class, self-identified Latinx women, aged 19–27, on how they understood the meaning of their ethnic group membership; the extent of their uncertainty about their socioeconomic status (SES); and their well-being as measured by self-esteem and satisfaction with life. Destin and Castillo-Lavergne hypothesized that increased uncertainty about SES would be linked to decreased well-being, and that a stronger sense of their ethnic identity would protect the women's well-being despite high levels of status uncertainty during college. Their analysis revealed, though, that a strong sense of ethnic identity did not diminish the negative impact of status insecurity on these women's well-being. However, the women who experienced the highest levels of well-being were more confident in both their ethnic and SES identities. The researchers conclude that a high level of ethnic identity amplifies the association between SES uncertainty and psychological well-being. Higher education practices, they suggest, need to take all aspects of college students' identities into account when designing supports.
Politics, Institutions, and Public Policy
­­­­­­Do Democrats Favor Women Candidates More than Republicans?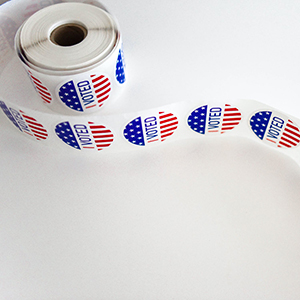 Since the 1990s, the partisan gap between female elected officials in the United States has increased: More Democratic women win seats in state legislatures and in Congress, while the number of Republican women in office has remained stagnant. In a working paper, IPR political scientist Mary McGrath and Northwestern PhD student Sara Saltzer explore whether Democrats and Republicans show different biases in terms of a candidate's gender, and if so, why. They conducted two survey experiments, asking nearly 2,500 male and female registered voters to indicate which of two candidates within their own party they would support during a primary. In the experiments, they randomized respondents into either a control condition in which candidates were indistinguishable except for their gender, or into a test condition in which the researchers reverse or reinforce stereotypes. They also randomly include information about gender equality in representation, such as the percentages of women and men in a legislative body. Their results show that, when presented with female candidates who express political values similar to their own, Republicans appear just as pro-female as Democratic voters. These findings suggest that Republican voters are not to blame for the persistently low numbers of elected Republican women. Instead, the dearth of elected female Republicans may be due to structural barriers for Republican women running for office and obstacles originating with Republican party elites.
Public Service Motivation and Corruption
Public Service Motivation (PSM) refers to a person's desire to work for the public and align personal actions with what's optimal for the public good. In a working paper, political scientist and IPR associate Jordan Gans-Morse and his colleagues explore how this motivation is tied to ethical behavior. They hypothesized that higher levels of this motivation will be associated with higher levels of altruism, lower dishonesty, and a lower propensity to engage in corruption. Data were collected in three studies conducted with approximately 1870 university students in Russia and Ukraine. The study's novel use of experimental games mitigates concerns related to earlier research's dependence on participants' self-reporting and the difficulties of observing illicit behavior. The experimental games also enabled the researchers to incorporate behavioral indicators of corruption into research on PSM for the first time. They find evidence that those with high PSM are more likely to be altruistic and less likely to engage in corruption, while the relationship between PSM and dishonesty was more mixed. Overall, the study has important implications in understanding how Public Service Motivation is tied to ethical or unethical behavior in government.
How People Make Sense of the Media Environment with Misinformation and Fake News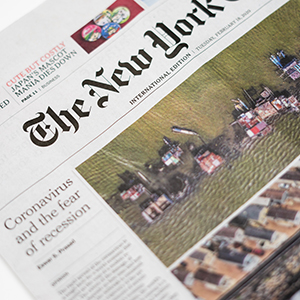 In Digital Journalism, media scholar and IPR associate Pablo Boczkowski and María Celeste Wagner of the University of Pennsylvania consider how people make sense of, and deal with, a changing media landscape perceived to be filled with misinformation and fake news. They conducted in-depth interviews with a diverse sociodemographic sample of 71 adults in Chicago, Philadelphia, and Miami between January and October 2017, the first 10 months of the Trump administration. Overall, the researchers' findings indicate that participants shared a negative view of the quality of news reporting, but they trusted the news sources they consumed. Participants said they were more aware of the quality of news, using several strategies to determine truthfulness such as their personal experiences, long-term relationships with media, and reading news from different ideological sources. While many use social media, they consider it as generally untrustworthy. But they also saw it as a space to find credible news sources via their trusted personal contacts, who act as fact-checkers, credibility assessors, and gatekeepers. This finding adds to theories of personal influence when it comes to news, indicating that the current state of the media landscape has made users eager for opinion leaders who can offer assessments of the credibility of news. The researchers suggest this implies that journalism needs to reinvent itself to meet users' needs with more fact-oriented—instead of discussion-based—content.


Child, Adolescent, and Family Studies 
Illinois Youth Hospital Visits for Anxiety and Depression
Children and adolescents are visiting hospital emergency departments (EDs) for serious behavioral, mental, and mood disorders in increasing numbers. Those diagnosed with anxiety or depression are frequently hospitalized. Who is going to EDs for help and who is being hospitalized in Illinois? In Academic Pediatrics, community health scholar and IPR associate Joe Feinglass and his colleagues at Northwestern's Feinberg School of Medicine analyzed administrative data on over 39,500 ED visits from 2016–17 in the state's private and nonprofit hospitals. They focused on children aged 5–19 years who had a principal diagnosis of anxiety or depression. In the two years of the study, 25% of these youth were hospitalized in Illinois. Those with depression were 4.5 times likelier to be hospitalized than those with anxiety. The researchers also observed that children who had another serious mental illness—such as schizophrenia, bipolar disorder, or hallucinations—who were suicidal, or who had a substance abuse problem were the most likely to be admitted to the hospital. Hispanic children, those on Medicaid, and those seen on the weekend were less likely to be admitted to the hospital. The findings raise concerns about deteriorating mental health in children and disparities in their treatment.
Social Norms as a Barrier to Women's Employment in Developing Countries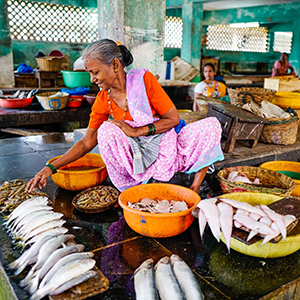 Globally, only one in every two women participates in the labor market, compared with three in every four men, and women earn less on average than men. In a working paper, IPR economist Seema Jayachandran discusses the social and cultural barriers hobbling women's "full and equal participation" in developing countries' labor markets, and how they can also hinder economic development. She highlights research showing the stigma associated with women's employment, and how it might differ across countries. For example, women might have to interact with men in countries where gender segregation is a norm. Or, they face barriers when they are employed that include fearing for their safety, having smaller networks for support, lacking control over their earnings, and experiencing violence at home. Jayachandran highlights some previously evaluated interventions that sought to dismantle barriers to female employment, such as those for public transportation where Mexico City and Rio de Janeiro created women-only subway cars to reduce harassment. Research suggests that policymakers can also consider expanding female entrepreneurs' business networks through training programs to help boost their skills and access to market information, or allowing women to have their own bank accounts so they have greater control over their earnings. Jayachandran points out that one of the biggest barriers to overcoming the gender gap in employment is that housework and childcare are primarily considered a woman's responsibility. She argues that efforts to reduce household chores and to provide viable childcare alternatives could help here. Last, she underscores the powerful role that governments can play in promoting equality of opportunity and how they can help drive down the gender gap by adding media campaigns and school programs to their standard efforts to address the issue.  
Poverty, Race, and Inequality
The Architecture of Evaluation and Gender Bias
Performance can play a critical role in gender inequality in the workplace. In a study published in American Sociological Review, management and organizations professor and IPR associate Lauren Rivera and András Tilcsik of the University of Toronto asked whether gender inequalities in evaluations depend on the design of the tool used to evaluate performance. Using a quasi-natural experiment of more than 100,000 students' course ratings over 29 terms at a large North American university, they analyzed how a shift from a 10-point to a 6-point scale affected the evaluations of 369 male and female instructors. In the 10-point scale, men's ratings were 1.6 times more likely than women's to be a 10 in the most male-dominated subject areas. When instructors were rated on a 6-point scale, however, the gender gap was almost eliminated. In fields with more women instructors, no major gender gaps were seen in either the original 10-point scale or the 6-point scale. The researchers also surveyed 400 students from 40 different universities, asking them to evaluate a lecture transcript. Under the 10-point scale, the same lecture received an average rating of 7.8 when indicated it was given by a male versus 7.1 when given by a woman. Again, the gender gap almost disappeared on the 6-point scale. The researchers conclude that the scale chosen matters for gender gaps in ratings, and organizations should carefully consider the scale used to evaluate performance.
Photo credit: Pexels
Published: May 6, 2020.